The Reason Corona Beer Stopped Production Isn't What You Think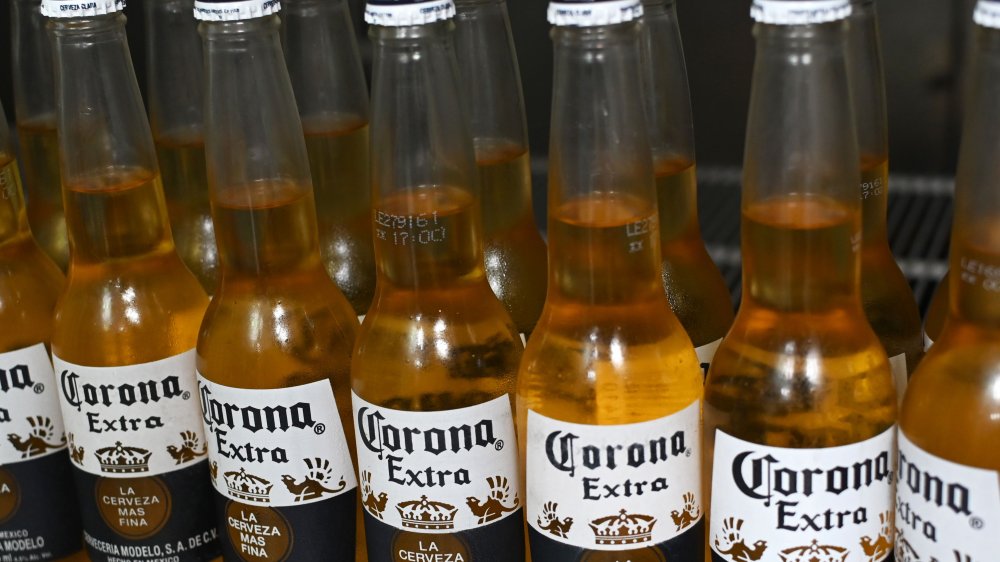 Rodrigo Arangua/Getty Images
Corona beer, along with fellow Mexican beers Modelo and Pacifico, will temporarily pause marketing and production — but it's not because of its name. As it turns out, Grupo Modelo, which is the parent company for these beer brands, is now considered a non-essential business by the Mexican government during the novel coronavirus outbreak (via Fox News).
Grupo Modelo had already slowed its production to a minimum to help prevent the spread of the virus, but it had not fully halted operations. By easing operations, the company had hoped the transition back to work would be easier. The company also claimed that some 15,000 families and 800,000 grocers in Mexico relied on its beer production and sales for income.
Grupo Modelo is apparently prepared to have 75 percent of their staff work from home. The company has also donated 300,000 bottles of hand sanitizer to health care centers and hospitals as a part of its response to the novel coronavirus.
Just this week, Mexico declared a national health emergency after the country reached 1,000 confirmed cases of the novel coronavirus.
Corona beer has nothing to do with COVID-19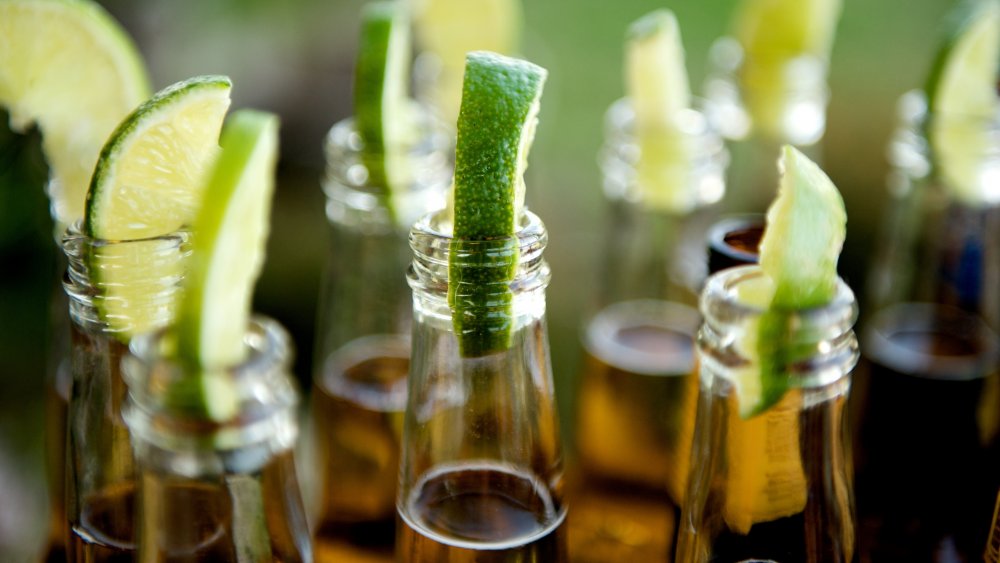 Shutterstock
When the novel coronavirus first became a concern in the United States, some Americans claimed they would no longer drink Corona beer. The unfortunate association was quickly addressed (and put to rest) by the beer company, and sales initially went up in early March. Though some mistakenly associated the virus with the beer, the company managed to retain 96 percent of its customers. However, those who were not Corona fans to begin with still have not taken up the drink (via Barron's).
Rest assured, Corona beer does not, in fact, have anything to do with the novel coronavirus. Several six-packs of the beer and a bag of limes might help you get through the pandemic, though — at least it can when the company resumes production.
Eater reported that sales at liquor stores are up by more than 20 percent amid the coronavirus outbreak. If you are thinking about making a run to have alcohol on hand for making your own hand sanitizer, remember that Tito's vodka won't help you on its own. Alcohol content must be at least 60 percent, and the vodka is only 40 percent (via NPR).