The Truth About Gordon Ramsay's Marriage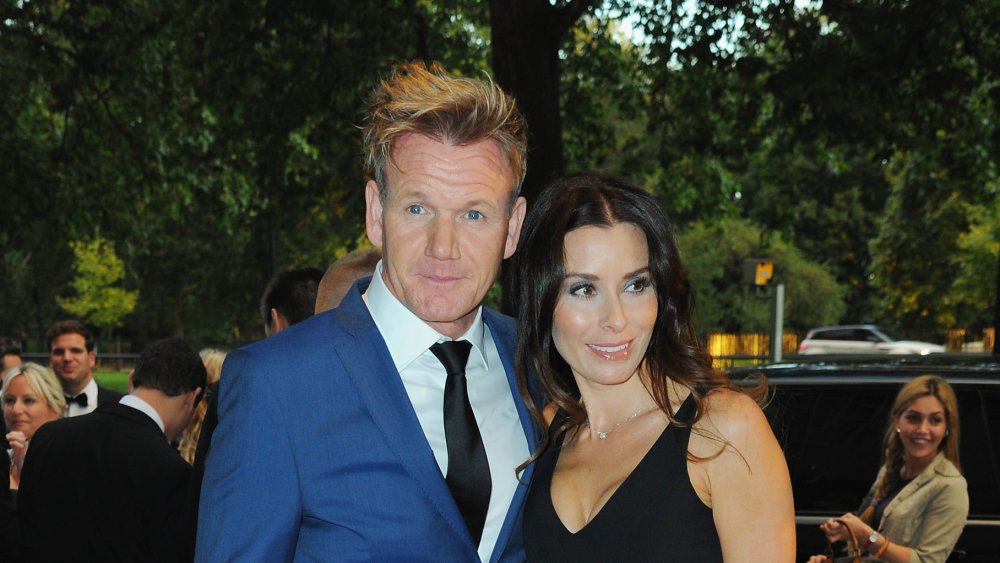 Eamonn M. Mccormack/Getty Images
If there was ever a match made in kitchen heaven, it would be the one between British chef, Gordon Ramsay and his wife, Tana. Thanks to the reality cooking show Hell's Kitchen, Ramsay has a reputation for being TV's meanest, most potty-mouthed chef with contestants, though he shows a different side of himself as the host of Masterchef Junior. Ramsay's softer side is the one side his wife Tana and their five children know best. "Gordon just loves winding people up," she tells The Telegraph (via Good Housekeeping). "Absolutely loves it. You have to understand him to know what he's like, and I understand him absolutely." 
Gordon and Tana Ramsay met when he was 26 and Tana was just 18; Delish says at that time, she was also dating another British cook named Tim. When she broke things off, Ramsay made his move. But their life together seemed fated to have challenges. Because Ramsay was just starting out, this meant he was working 16-hour days, and could only get off either very late at night, or very early in the morning. "I would work, come home, sleep, and wake up again when Gordon finished work," Tana told The Sun. "We'd meet up in the small hours. That was the only way we could be together, and we really wanted to be together." 
They married in 1996 when Tana was 21, and Ramsay was 29. Ramsay and Tana had a difficult time conceiving, and they eventually resorted to IVF.
Gordon and Tana Ramsay's marriage has been full of challenges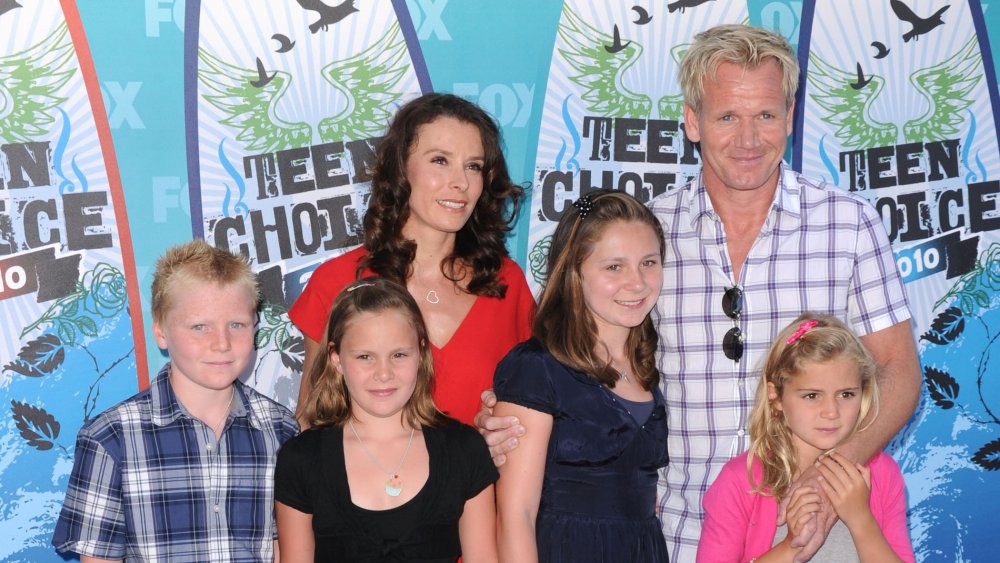 Jason Merritt/term/Getty Images
Ramsay and Tana's first daughter Meghan was born via IVF in 1998, and twins Jack and Holly were born 11 months later. In 2001, daughter Matilda, who is now a junior celebrity chef in her own right, was born without fertility treatment.
But if the struggle over having children wasn't enough, Ramsay was accused of having an affair with a woman named Sarah Symonds, who wrote a book: Having an Affair? A Handbook for the Other Woman. The celebrity chef denied the allegations, but apologized to Tana anyway. Ramsay and Tana also struggled with Tana's dad, who they accused of embezzling 1.5 million pounds (or about $2 million at the time); he eventually went to jail. The drama for the Ramsays continued when Tana got pregnant with — and lost — their fifth child (via Bustle). But it seems their luck has finally turned as Tana gave birth to their son Oscar in 2019 (via Daily Mail).
If you needed proof of the Ramsays' relationship, consider that the celebrity chef lost weight for his wife in 2018. "Tana was not impressed with the way I was, I was overweight, 18 stone [over 250 pounds]. I looked like a sack of s***. I look at the pictures and think, 'How did Tana stay around?' Because Tana has got better-looking and more gorgeous. And there she is, getting in bed with a fat f***," Ramsay tells the Daily Mail (via Good Housekeeping).