What Harley Morenstein Really Eats In A Day
Harley Morenstein rose to fame in the 2010s as the mastermind behind YouTube sensation Epic Meal Time, which, nearly 10 years after its kickoff, has garnered more than 1 billion views for its absurdly over-the-top, artery-clogging culinary creations. Its Fast Food Lasagna video remains the most, well, epic success, raking in 31 million views from watchers who get a gluttony-by-proxy kick out of watching a few guys chow down on fat-packed layers of fast-food burgers, bacon, cheese, sauce, and onion rings.
Once a modestly earning high school history teacher in Montreal, the Canadian Morenstein has been able to cash in on his fast-growing following, creating a "mini empire" that includes a cable TV series, a cookbook, apparel, housewares, and a line of prepackaged foods called Super Snack Time (via CNBC).
But when your living depends on creating and eating gut-busting specialties like The Sloppy Roethlisberger, a burger clocking in at nearly 140,000 calories, and the 100-Pound Pizza, it's probably easy to put on a few pounds, right?
Harley Morenstein's healthier diet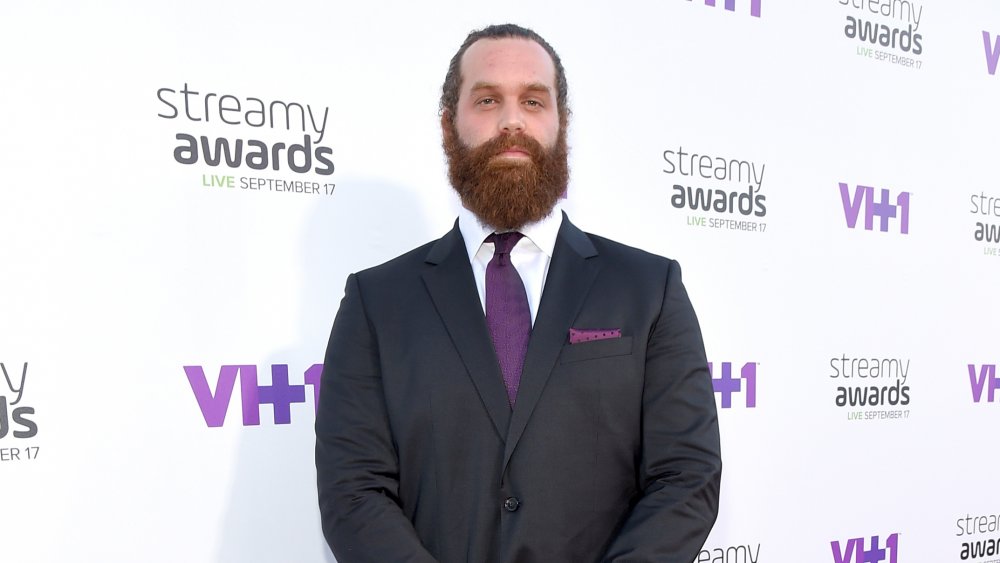 Mike Windle/Getty Images
After spending years inhaling copious amounts of calories for his YouTube channel, Morenstein decided to rein in his everyday diet. He told GQ in late 2018 that for the last three years he had been cutting carbs and weightlifting to counteract the damage, which helped him lose almost 50 pounds and gave him a surprising new title: "Poster boy for the ketogenic diet."
Though he confessed that he misses "eating entire boxes of cereal," he found that a low-carb diet was the easiest to adhere to, as an established fan of proteins like tuna, eggs, steak, chicken, and bacon. To prepare, he keeps "plenty of low-carb snacks" on hand (think pork rinds and Pizza in a Bag, from his own food line), and whips up simple breakfasts by microwaving egg whites and adding hot sauce, possibly with a side of sausage or bacon (but not potatoes).
Morenstein also simplifies healthier eating via home-delivered "prepackaged meals," choosing "the no-carb options with veggies and various proteins." He's even introduced keto meals to his YouTube channel.
Of course, old habits die hard. Morenstein isn't super-strict with himself when he craves a bit of indulgence; he told GQ, "I have my cheat days — and because I'm not extremely serious, my cheat weeks, too." But, in general, he seems to have embraced his low-carb lifestyle: "You know what's epic?" he asks. "Knowing what you put in your body!"