This Is Joanna Gaines' Secret To The Perfect Crepes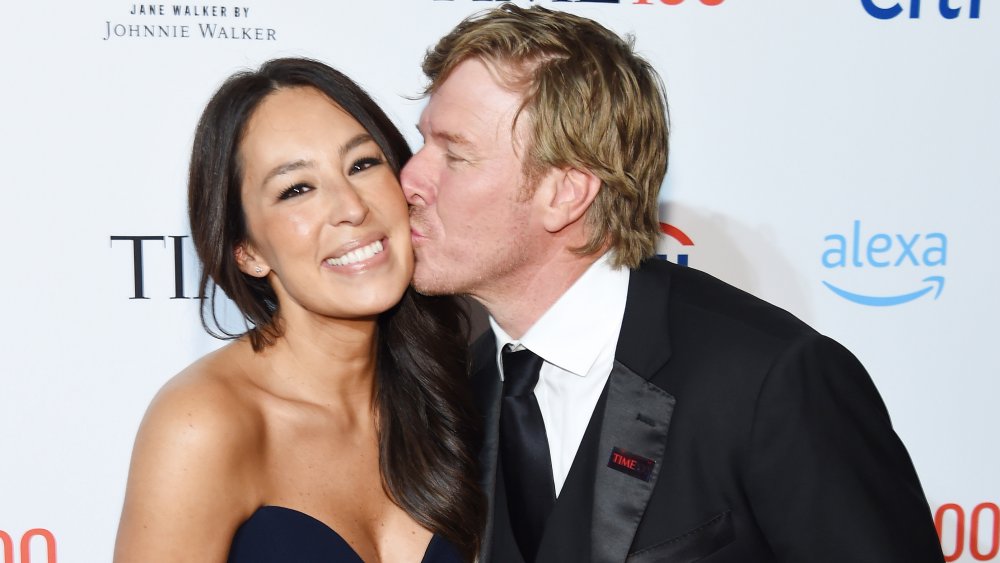 Larry Busacca/Getty Images
You've likely seen Joanna Gaines' chic modern-farmhouse designs on the HGTV hit show Fixer Upper, but did you know she's also a great cook? The multi-talented star's new cookbook, Magnolia Table, Volume 2, features 145 recipes that have been taste-tested by Jo, Chip, and the kids, of course. Gaines spoke to USA TODAY about why food is important to her and how it can help bring people together in a profound way. "If you share recipes, the stories that can be told, the connection, the nostalgia of just a meal in and of itself has a lot of power to connect and bring people together," she said, "even if you can't physically be with them in that moment." 
She recently shared on her YouTube channel how to recreate her chocolate chip cookie and zucchini bread recipes. However, her easy-to-follow crepe recipe has been getting a lot of buzz and with good reason. What's not to love about this sweet and savory meal that can be filled with a variety of fillings from fluffy cream cheese and strawberries to gooey ham and cheese?
How to make Joanna Gaines' crepes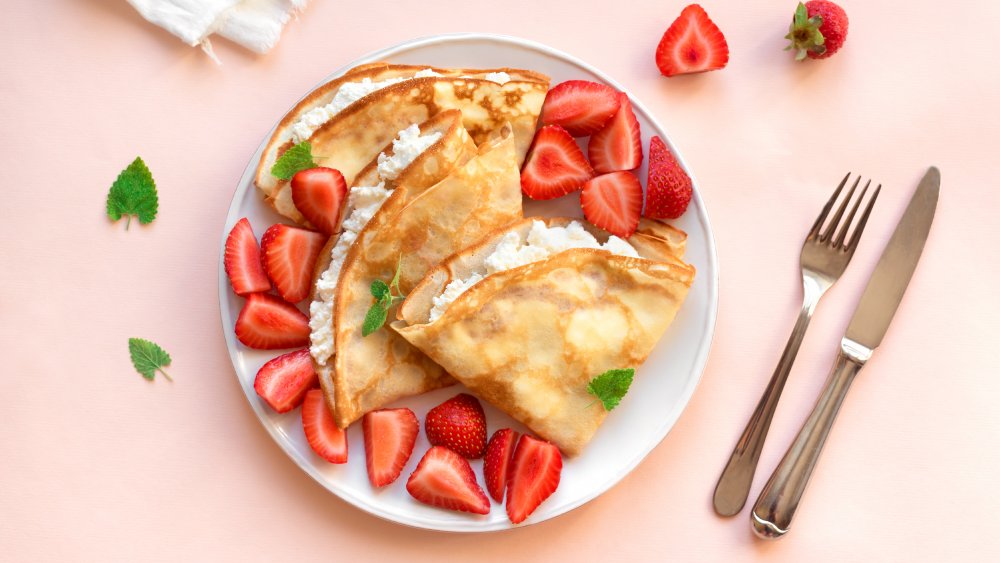 Shutterstock
To make this recipe, according to PopSugar, you'll need the usual crepe ingredients of all-purpose flour, eggs, whole milk, sugar, vanilla extract, kosher salt, and unsalted butter. Options for the inside filling include macerated strawberries, lemon curd, sliced bananas and ground cinnamon, whipped cream with fresh berries, or Nutella. Sounds pretty standard, so far, right?
While the ingredients may be standard, it's Gaines' technique for making the crepes that makes her recipe so easy to make. Rather than mixing the ingredients by hand, she uses a blender to make the batter, which not only ensures perfectly whipped batter every time, but also means way less clean-up is required. Win, win. Gaines also recommends that the batter sits for at least 20 minutes (or up to overnight), which, according to The Kitchn, means your final product will be even better. The upside here, aside from a more delicious crepe, is that you can do your prep the night before and have breakfast ready to cook in the morning.