The New Popeyes Menu Item That Has People Talking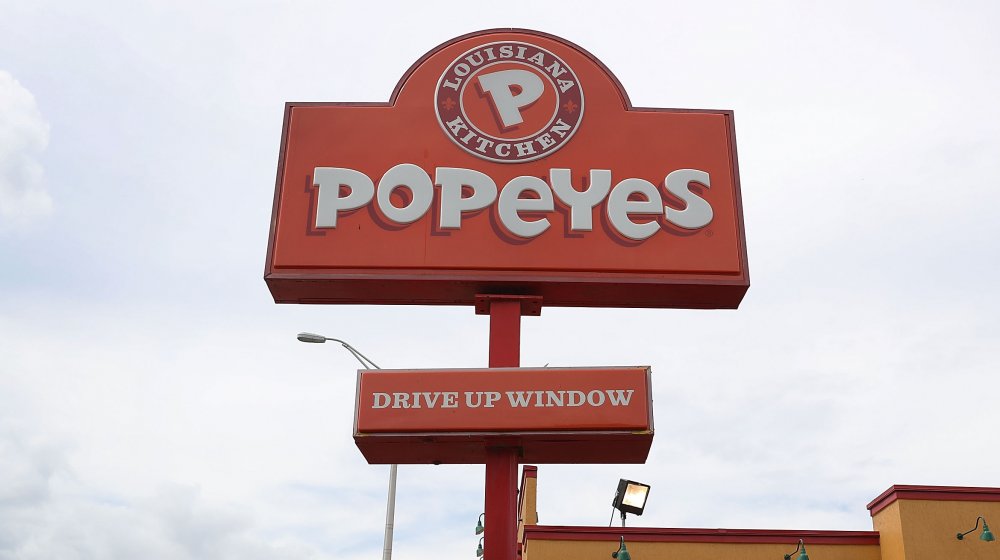 Joe Raedle/Getty Images
There's nothing like snacking on the sweetness of fresh blueberries accompanied by the sour power of lemon when the sun rays are beaming down. Remember the last time you spent the afternoon sipping on a refreshing blueberry lemonade, or the blueberry pound cake that was the centerpiece of your brunch table last year, or — if you were feeling extra fancy the previous summer — the blueberry lemon pie you brought as a dessert for a summer BBQ? 
Whenever the sun is shining, it seems like lemon and berries are out and about. Sometimes you feel like enjoying a citrusy sweet snack, but the sunshine's got you sluggish. If this sounds like you, you're in luck because Popeyes caught on to this perfect summer combo and added a Blueberry Lemon Cream Cheese Pie for a limited time. The chain, known for its chicken, is offering this hand pie for about $1.49, which is a totally teeny price for a pastry packed with flavor (via Delish).
Popeyes' new pie is a fan favorite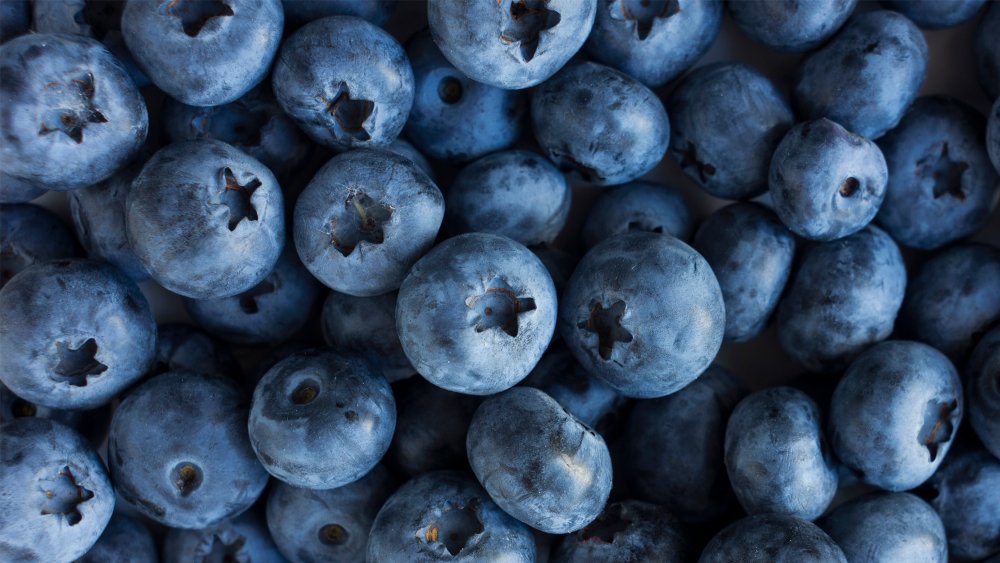 Shutterstock
Popeye's pie snackers are raving about this treat. They're claiming that the crust has a delightfully crispy texture complimented by a soft inner layer. A reviewer noted the filling is subtly sweetened and filled with whole blueberries — a pleasant divergence from the typical gelatinous filling of commercial hand pies. The natural flavors of the berries are accompanied by the sweeter lemon and cream cheese combo, which pie consumers say collectively creates a delicious dessert (via Brand Eating).
The fried outer shell is contrasted with the refreshing blueberry filling and is rounded out by the creaminess of lemon and cream cheese, says one food review YouTuber. He couldn't stop raving about the pie, which is leaving us itching to get our own.
The chain is serving up summer pies starting April 20th — but only for a limited time, so you'd head out and get one of these pocket-sized treats before they're gone (via Thrillist).