The Boozy Summer Advent Calendar Everyone Is Talking About
For many people working 9 to 5s, summer means one amazing job perk — Summer Fridays. According to Business Insider, this is the practice of allowing workers to skip out early or ditch work entirely once per month (or per week if you have a really nice boss) to make the most of the amazing weather while it lasts. 
This year, spiked seltzer brand Truly Hard Seltzer is helping fans celebrate the arrival of the season, regardless of if you are blessed with shortened paid work hours or not, with their Truly Summer Fridays calendar. Eating Well notes that the Truly Summer Fridays calendar works in a similar way to holiday Advent calendars, where you open a numbered tab on each specific day for a reward — but instead of counting down the days to a holiday, you are celebrating the start of each summer weekend with a fun surprise flavor of Truly Hard Seltzer. 
PopSugar even recommends ordering two of the Truly Summer Fridays calendars, one for yourself and one for a friend. You can add a personalized gift message to the box and start up a standing Zoom happy hour hang all summer long.
Where to order the Truly Summer Fridays calendar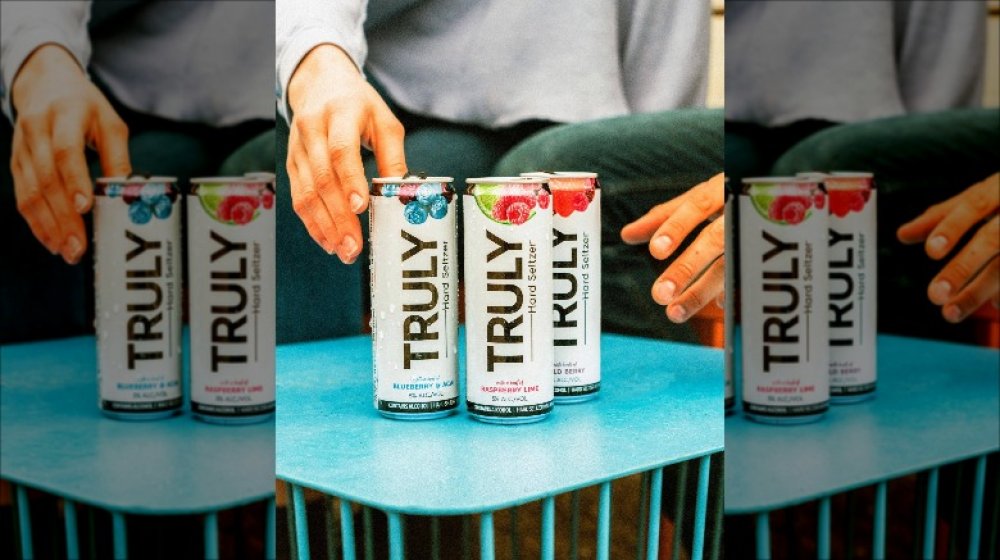 Facebook
Available through Give Them Beer, the Truly Summer Fridays calendar comes with 16 assorted flavors of Truly Hard Seltzer, packaged in an Advent calendar-style box. Each door is marked with a number that corresponds to a week of summer, when it is intended to be opened for a sparkling surprise. 
The package also contains fun Truly Hard Seltzer branded stickers to keep the Truly Summer Fridays spirit alive throughout the week. The calendars are available for delivery beginning in late May, and supplies are limited, so Give Them Beer suggests ordering sooner rather than later so you don't miss out. 
The Truly Summer Fridays calendar is listed as costing $39 plus $6.95 shipping, and someone over the age of 21 with a valid photo ID must be present when the package is delivered. Unfortunately due to state alcohol delivery laws, the Truly Summer Fridays calendar cannot be shipped to anyone living in Alaska, Alabama, Hawaii, Kentucky, Mississippi, Oklahoma, or Utah.