The New Starbucks Summer Menu Items That Have Everyone Talking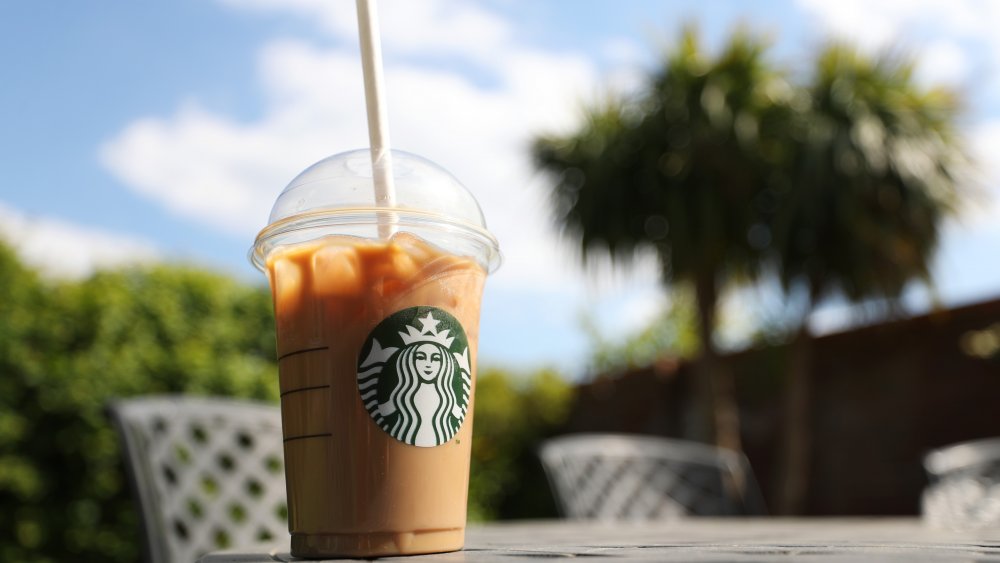 Naomi Baker/Getty Images
Starbucks fiends know there are always new menu items to look forward to with every season change. As we shift into summer, it's time to get excited, because Starbucks just released the new summer menu items across the country. Not only do we have new drinks, but there are new food items to get delighted about, too (via QSR Magazine).
While we're certainly excited for the new and returning drinks, Starbucks is unveiling more than just new menu items this summer. The popular chain is also announcing that it has expanded its delivery operations. Starbucks and Uber Eats have been delivering your favorite treats to your doorstep, but now both operations are officially delivering in 48 states where its offered. Contactless delivery is also available with an added note requesting it from the customer.
Apart from new barista-made drinks, Starbucks is also expanding its options for bottled drinks as well. This summer, customers can pick up bottles of Cold Brew Concentrate to keep at home. The chain is also continuing to offer its bottled drinks to include Frappuccinos that come in coffee, mocha, vanilla, and caramel flavors among others. It's definitely a good time to be a Starbucks enthusiast.
What you need to know about Starbucks new summer menu items
But, let's get down to what we all really want to know — just what are the new menu items? The returning summer drink is the S'mores Frappuccino, which is currently a featured drink at Starbucks alongside the Caramel Ribbon Crunch Frappuccino. We love the idea of marshmallow-infused whipped cream with chocolate swirls in a Frappuccino (via Starbucks).
The new addition to the drink menu is an iced guava passionfruit drink. Similar to the coconut milk drinks that launched in March, this new drink features tasty flavors like ginger and pineapple alongside the guava and passionfruit. Made with coconut milk, this new drink is cool, creamy, and refreshing.
Finally, Starbucks is adding two new food menu items. The first is a hummus and grilled chicken protein box that is now permanently on the menu. The box packs in 22 grams of protein and features grilled chicken breast, roasted red pepper hummus, baby carrots, snap peas, and naan. The second food item is a Unicorn Cake Pop that's shaped just like its namesake. The cake pop is made with vanilla cake and confetti sprinkles, then dipped in white chocolate — talk about a magical treat.
Whatever your go-to order is at Starbucks, we're sure one of these new treats is enough to tempt you to try something new.