This Fresh Apple Pastry From Costco's Bakery Is Causing A Stir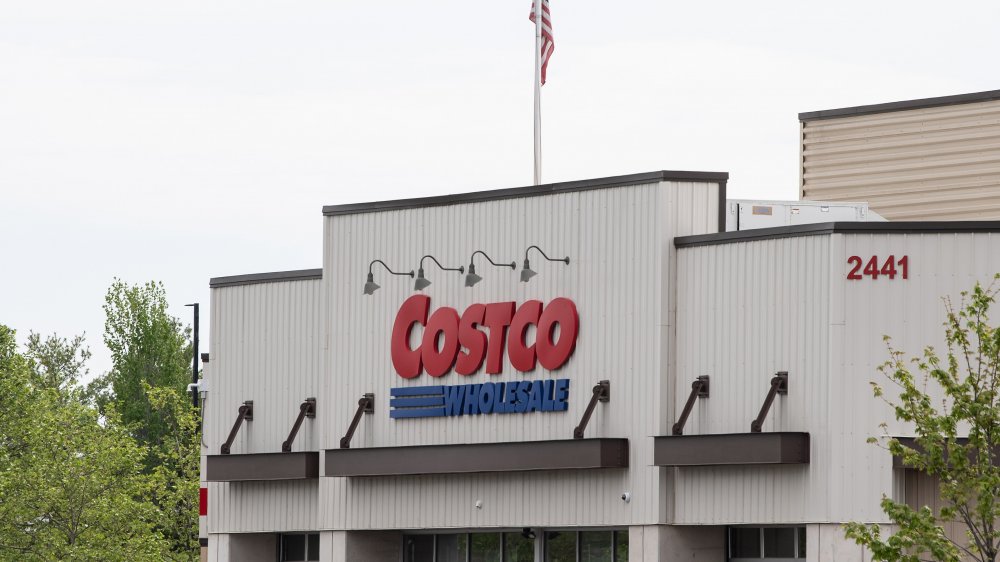 Nicholas Kamm/Getty Images
Costco's bakery just released a fresh apple pastry that's good news for McDonald's apple pie fans, as it looks surprisingly similar to that tasty treat you'll find at the Golden Arches. The big box retailer that's known for its quality dessert selection is back with a deal you definitely cannot pass up. This time Costco is bringing braided apple strudels to the table instead of giant cookies or cakes (via Delish).
Just in time for summer, one of the most American desserts around got a makeover. Instead of whole apple pies, these individual apple pastries are perfect for sharing. We love the idea of heating them up in the oven and topping the hand pies with a scoop of vanilla ice cream.
But, if by chance, apple pastries are not your preferred sweet treat, then Costco has you covered with their chocolate lava cakes that come in individual ceramic pots. The retailer is also selling safe-to-eat raw cookie dough that can also be baked into cookies right now.
What you need to know about Costco's apple pastry
Costco's bakery is selling containers of these fresh apple pastries, and each box includes eight of the braided strudels. At just $7.99 for the whole box, that's a steal for just one dollar per pastry. That's plenty of pie to go around for one family — or maybe even two.
These apple pastries come with classic apple pie filling inside and a golden, flaky crust on the outside. The pastries have a beautifully braided top, and it is even sprinkled with large crystals of granulated sugar for added sweetness and crunch. Expect a crisp crunch when you first bite into the top of the pastries, and a simple and sweet fresh apple filling. It sounds like it's just about as good as apple pastries can get if you ask us (via CoCo West).
So, stop by your local Costco bakery and pick up a pack before they're gone. You won't want to miss this classic American dessert.