The Best Vegan Cheese Substitutes You Can Find At Whole Foods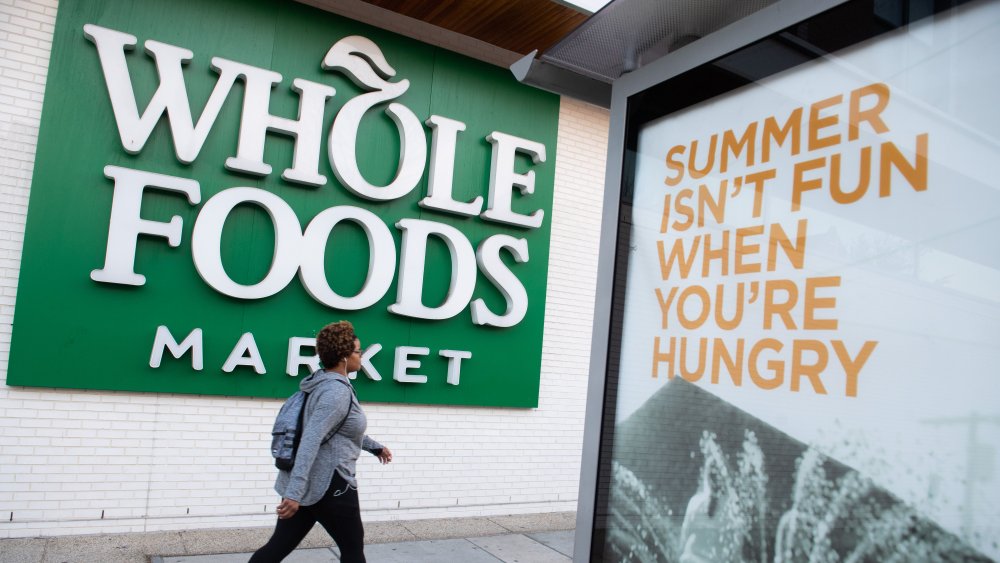 Saul Loeb/Getty Images
If you've ever tried vegan cheese, then chances are you know not all dairy-free cheeses are created delicious. Some vegan cheese substitutes don't taste even close to the real thing, but the best alternatives you can find at Whole Foods are worth the price, and hit the spot. Whether you want shreds, slices, spreads, or cheese for charcuterie boards, there are plenty of good options to choose from (via PETA).
As veganism has become increasingly popular, more and more types of dairy-free cheese substitutes have become available. Brands like Daiya, Follow Your Heart, and Tree Line are among the shelves filled with alternative cheese products. Daiya remains a popular pick but tends to fall short of the mark for taste and flavor according to some eaters. Follow Your Heart and Tree Line make good products according to many non-dairy devotees who love 'em, but both are often expensive unless they are on sale (via Medium).
The best Whole Foods vegan cheeses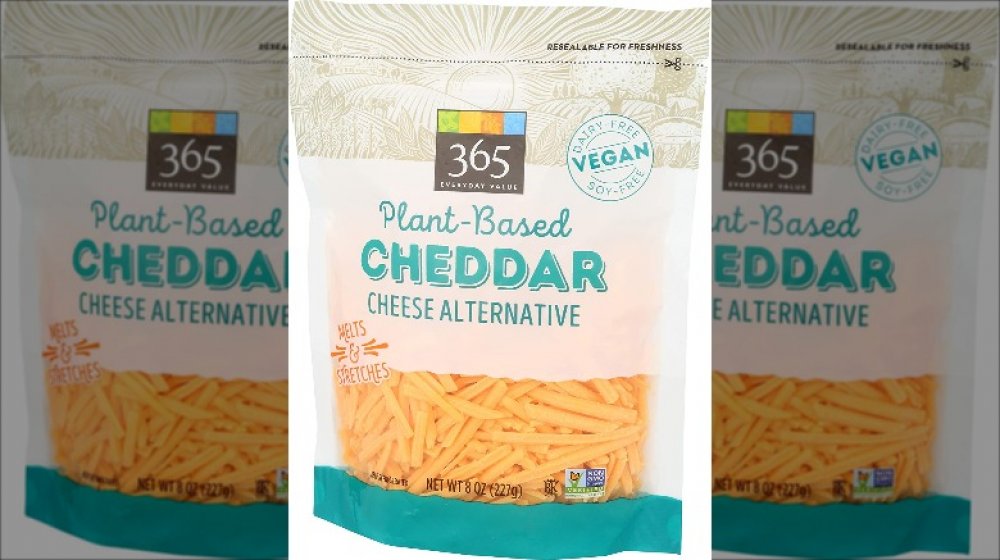 Whole Foods
Then there's Whole Foods' own brand, 365. There is a wide variety of cheese alternatives within the Whole Foods 365 line, like cheddar and gouda slices, or mozzarella shreds, among others. The 365 line of plant-based cheese is so popular because, well, the products (which are palm-oil free) add up to a selection of dairy-free cheese people actually want to eat. Why?
Apart from the taste and texture being right on point as a cheese alternative (as in it tastes and acts like real cheese when baked for instance), there is another positive to the Whole Foods brand of alternative cheeses. And this part is pretty important: the price point isn't downright shocking. Many vegan cheeses are costly with some brands ringing up for around $5 to $6 for a measly 10 slices. Luckily, the Whole Foods 365 brand is much more cost-effective for cheese-eschewing consumers. Both shreds and slices cost around $4 per pack, so that is a nice step down from its main competitors (via Veg News). Especially since so many samplers say they would prefer to dine on this dairy-free cheese any day over others.