The Real Reason Twitter Canceled Wendy's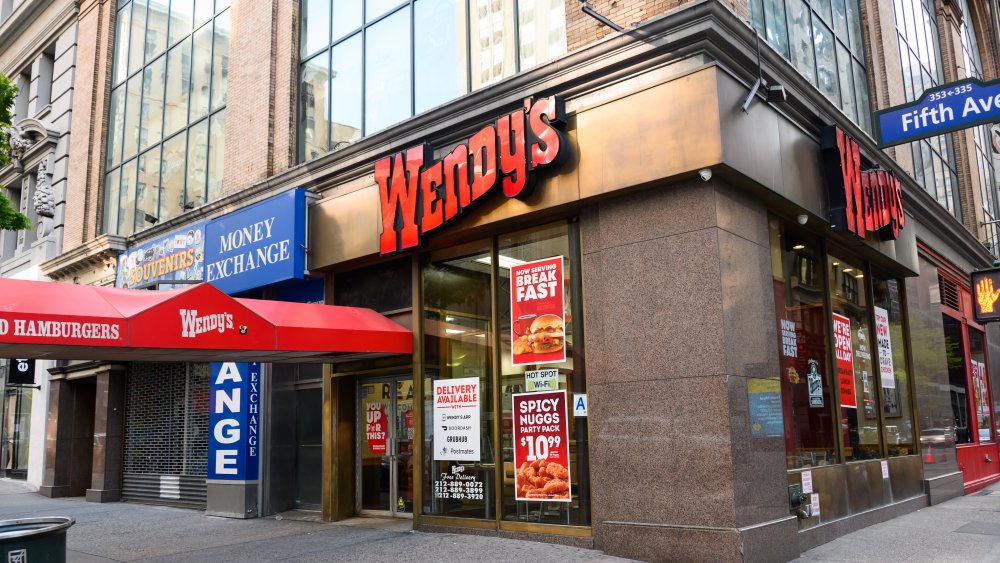 Noam Galai/Getty Images
Lately, most fast food companies have been making headlines for their responses to the COVID-19 crisis, with fans asking how they can support their favorite restaurants and the local staff during this difficult time. Unfortunately for burger chain Wendy's, they have grabbed national attention for a slightly different reason than the usual location closures and take-out specials. USA Today states that Twitter users have taken to the social media platform to call for a boycott of the fast food brand due to campaign donations that were brought to light by a report published in mid-May of 2020 by Business Insider.
It was reported that James Bodenstedt, the CEO of Muy Cos. (a franchise that owns and operates hundreds of Wendy's, Taco Bell, and Pizza Hut locations), was the first franchisee to advise the White House publicly on a plan for reopening restaurants nationally for dine-in service after the pandemic. While other fast food brands participated in the roundtable as well, Muy Cos. is being singled out specifically due to Bodenstedt significant donations to the Trump reelection campaign, which some are suggesting was a motivating factor in his inclusion in the discussion.
How much Bodenstedt gave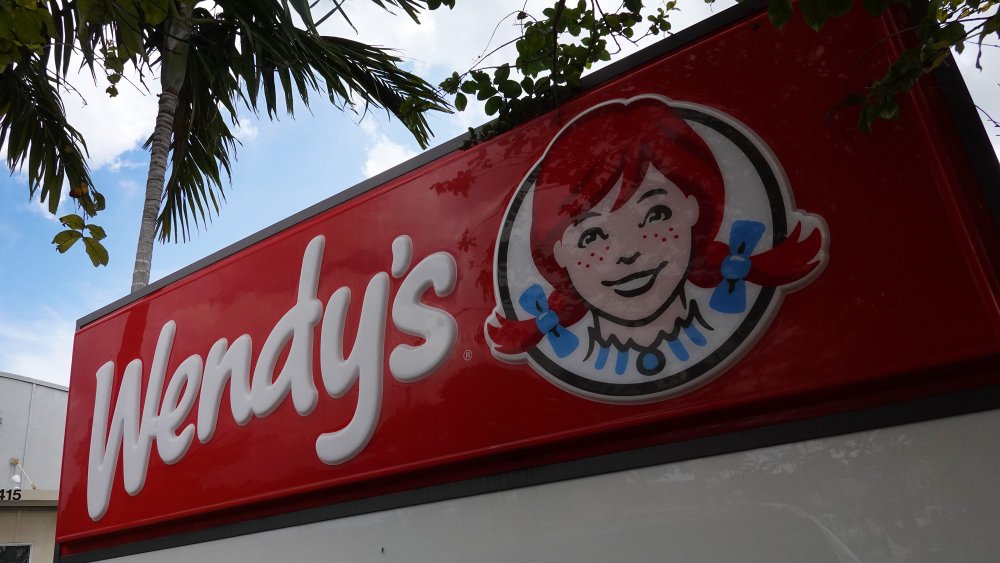 Joe Raedle/Getty Images
Since 2018, James Bodenstedt has donated more than $440,000 to the efforts to reelect President Donald Trump, with his most recent donation coming in at a massive $200,000 given to the Trump Victory PAC in March 2020. USA Today states that although Muy Cos. owns locations of other fast food chains as well, Wendy's is the only one currently facing any backlash due to Bodenstedt donations. This is particularly bad for the brand, as Wendy's is known for its character-driven, highly engaged social media presence, posting on its Twitter profile almost daily before the end of May.
Delish notes that once these donations became public knowledge, #WendysIsOverParty began trending on Twitter, with many users sharing an article on the campaign contributions published by UComm Blog, which is a media outlet that reports on workplace politics. While some users attempted to clear up any false information about the situation by telling others that Muy Cos. does not in fact own all Wendy's locations, but is a franchisee, many still responded to that clarification with apathy, stating they were planning on continuing to boycott the chain. 
Both Wendy's and Muy Cos. declined to respond to requests for statements by the outlets listed above on either the campaign donations or the boycott.