The Secret To Giada De Laurentiis' Fried Polenta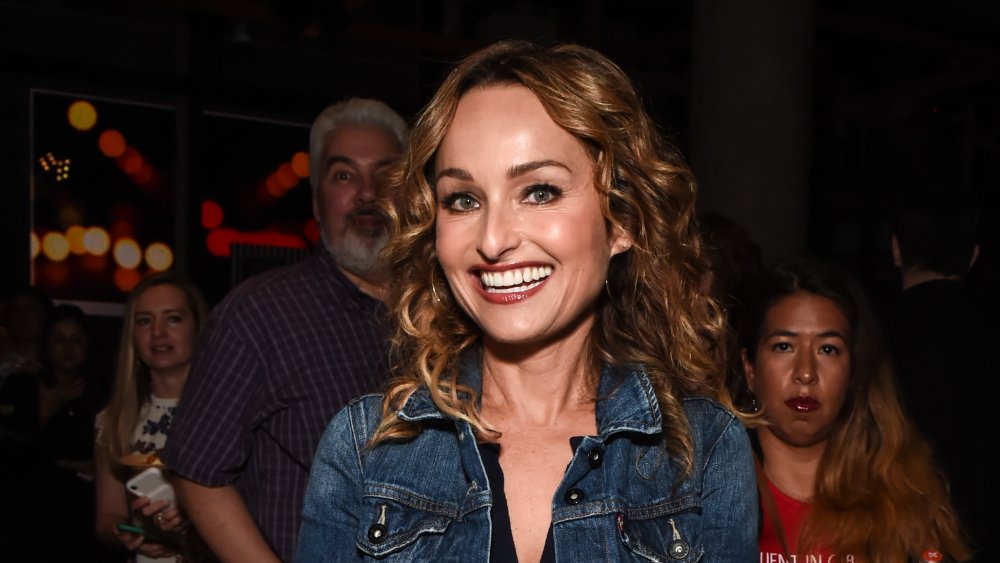 Daniel Zuchnik/Getty Images
It's hard to not love polenta. It's a perfect, creamy base for a meal or even as a side dish. Polenta can be paired with a ton of different flavors, thanks to its versatility. If you have leftover polenta, though, you might want to fry it up for a different take as a side dish. With Giada de Laurentiis' easy recipe for fried polenta, it will be a snap to make (via Food Network).
Before you can use leftover polenta or cooled polenta to fry it up, you obviously need to make the dish. Polenta is essentially a coarsely-ground cornmeal. To make it extra delicious, there are a few steps you need to take while making a pot. First of all, boost the liquid up a notch by using a broth like chicken, beef, or vegetable for added flavor. For creamier polenta, use milk or cream instead of water or broth. It's also very important to salt well while cooking polenta to ensure it is seasoned well and not bland. You can also stir in a bit of butter at the end of the cooking time to give it one last boost (via All Recipes).
How to make Giada de Laurentiis' fried polenta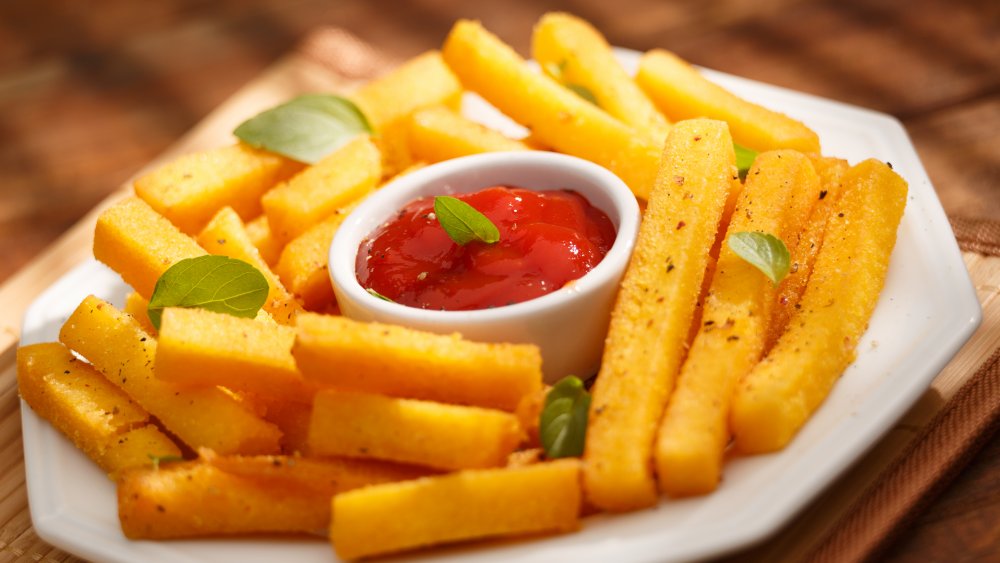 Shutterstock
After you have made a big pot of flavorful, well-cooked polenta, it will have to rest for at least two hours before you can fry it up. If you have leftover polenta, you'll need to reheat it so it can be spread out on a baking sheet in a nice layer that's thin, but thick enough to hold its shape. Once the polenta is adequately cooled on the baking sheet, use a knife or a pizza cutter to slice it into strips — almost like breadsticks or mozzarella sticks.
Next, gently place a few of the polenta strips into very hot olive oil. Fry them until they are golden brown, and keep going until all of the strips are fried. Don't overcrowd them in the oil — if you do, they'll end up sticking together while they cook. After the strips are fried, place them on a plate lined with paper towels so the oil can drain.
Finally, serve the golden-brown fried polenta strips with a big bowl of marinara for dipping. You could also use other dips you might prefer, such as a lemon-garlic aioli.