Sam's Club Just Launched A New Feature Shoppers Will Love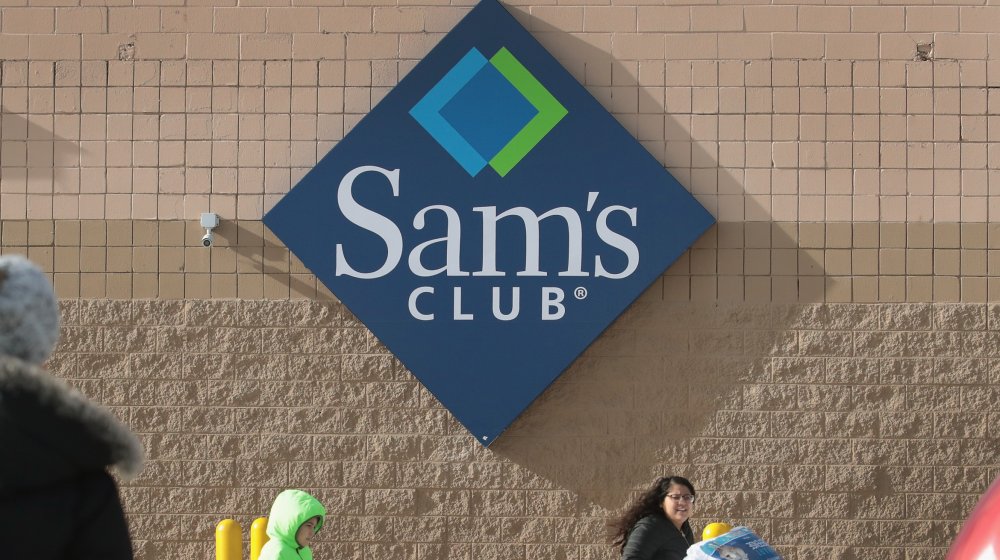 Scott Olson/Getty Images
If you were looking for a reason to pick up a warehouse club membership in general, and if you were interested in Sam's Club in particular, we have something to tell you that may get you to seal the deal. Sam's Club is launching a nationwide curbside pickup service, which a company press release says "will provide a contact-free, order online and delivery to car shopping experience." Curbside pickup will be offered across all Sam's Clubs across the country by the end of June. 
The launch may come as no surprise to some members because Sam's Club has been testing the service at 16 locations, where store management saw positive results and rave reviews from two key demographics — families and business owners. Curbside pickup will be available free of charge for Sam's Club's higher tier Plus-level members; it will also be offered to lower tier, non-Plus members. However, these members have fewer options for time slots (10 am to 8 pm Monday to Saturday, and 10 am to 5 pm on Sundays) and the service will only be available to them for a limited time as well (via Tech Crunch).
It's easy to use this new Sam's Club service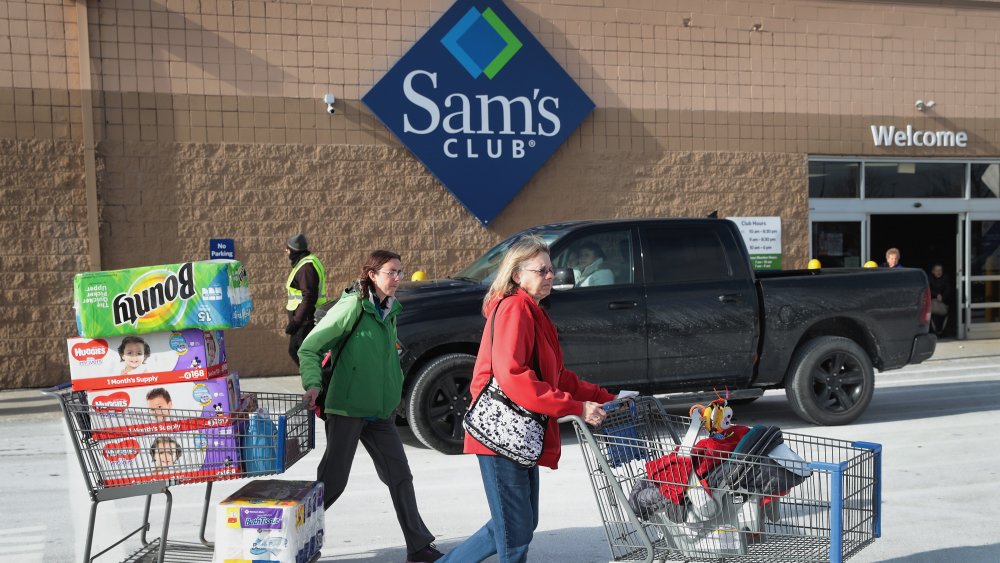 Scott Olson/Getty Images
In order to use the new service, members are encouraged to place orders through the Sam's Club app; they will be asked to create and complete a shopping list, then select a pickup time before checking out. Items that are available for curbside pickup show up on the Sam's Club app as "Pick up in Club." When members get to the store, they just have to park at a designated pick-up spot and a Sam's associate will head to that location with their items. 
"Sam's Club members have been integrating technology into their shopping habits for a while with Scan & Go, samsclub.com and in-club pickup," Lance de la Rosa, Chief Operating Officer for Sam's Club says. "As we continue to innovate to make the shopping experience better and faster for our members, we're proud to be able to quickly implement and offer curbside pickup across the country, particularly during a time when they are searching for alternative ways to shop."
Sam's Club joins other supermarkets with its curbside shopping offer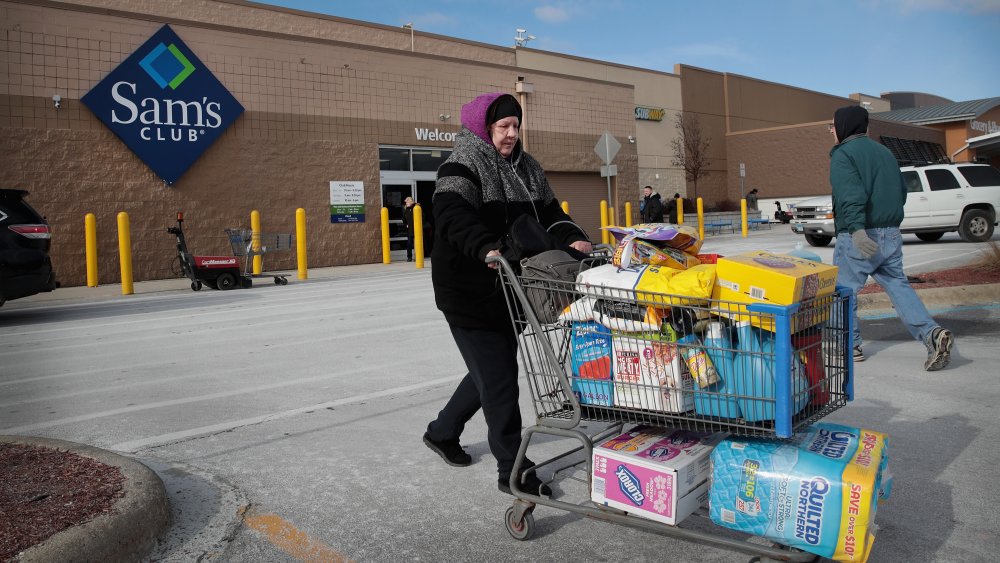 Scott Olson/Getty Images
The new curbside pickup service doesn't replace the chain's concierge service, and it will come as a perk for Plus-member cardholders, who already enjoy early shopping hours, free shipping on many online items and 2 percent cash back on qualifying club purchases. But the service offer does help Sam's Club stay in step with its biggest grocery chain competitors like Aldi, who recently launched curbside pickup as well. The Street says BJ's Wholesale Club will also be testing their curbside pickup service. There has been no news on whether Costco would be making this service an option.
Tech Crunch says Sam's Club's latest initiative will give its parent company a chance to capture the hearts and minds of Amazon's grocery fans. Walmart has reportedly surged ahead of Amazon as a preferred online grocery provider, and is thinking to rebrand its online grocery service as Walmart+.