How To Get A Free Bacon Bouquet From Denny's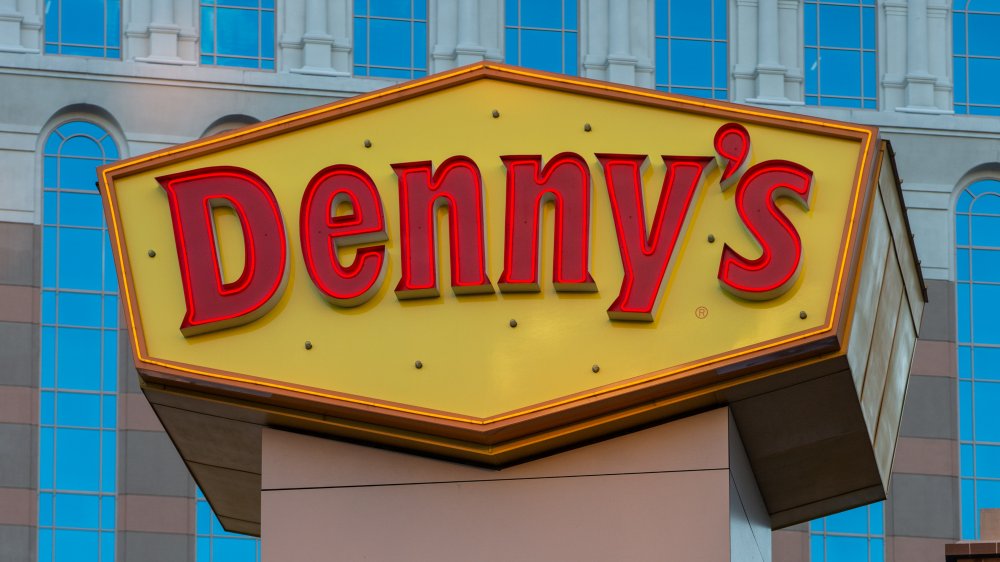 George Rose/Getty Images
Father's Day is just a few days away, and if there's any truth behind the saying that the way to a man's heart is through his stomach, then Denny's has you covered. This year, the diner is offering one very tasty option to keep an eye out this year — it's a free bacon bouquet (via News Break). There really isn't any gift that can top that.
Over the course of Father's Day weekend, from June 19 to June 21, Denny's is teaming up with Postmates to offer the promotion. All you have to do is order at least $25 worth of Denny's food via Postmates and use the promo code "BACONBOUQUET" to get the free bundle of crispy bacon added to your order (via Delish).
Meeting the minimum should not be a problem either, especially if you plan to have a celebratory breakfast or brunch at home. Another bonus is that you will have minimal cleanup with your takeout, which is a win-win for everyone involved.
If you don't have a Denny's locally, then make your own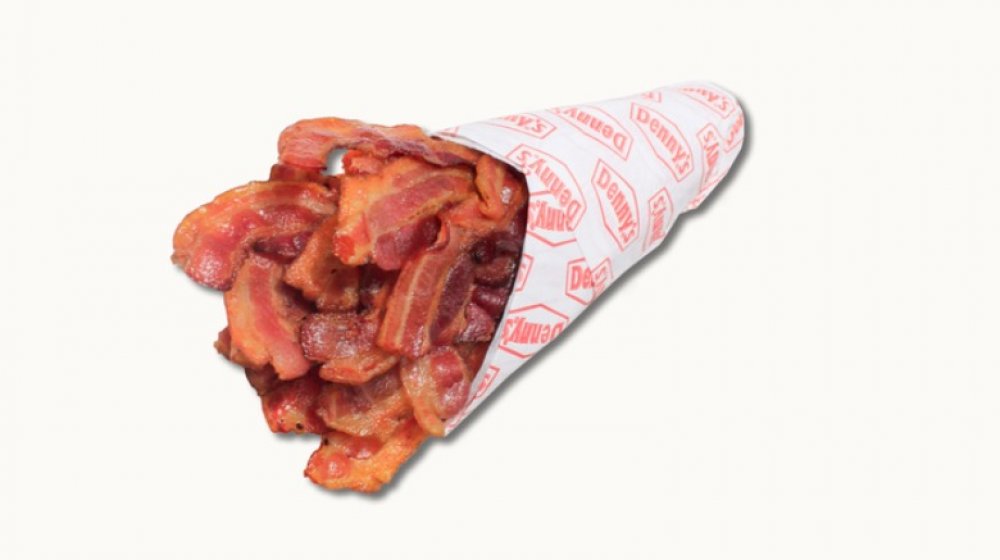 Denny's
While we completely understand why you would want to take advantage of getting a free bouquet of bacon, we also know that there aren't necessarily Denny's locations or Postmates access in every town or city. So, sometimes you have to take things into your own hands. If this sounds like the perfect Father's Day gift for your family, then it's pretty easy to make your own, and you can craft a fancier-looking version as well.
All you have to do is tightly roll thick-cut bacon into rosette shapes and secure them with a couple of toothpicks. Then bake the rolls in the oven at 375 degrees Fahrenheit until crisp. Next, tear the petals off the tops of a bouquet of fake roses (or do this while your bacon bakes). Then, you'll want to secure the bacon rolls to the fake rose stems. Just like that, you can have your own (even more literal) bouquet of bacon (via Jess Pryles).
However you choose to celebrate Father's Day, hopefully it will include good food — and an even better bacon-filled gift.