Where Is Hell's Kitchen Filmed?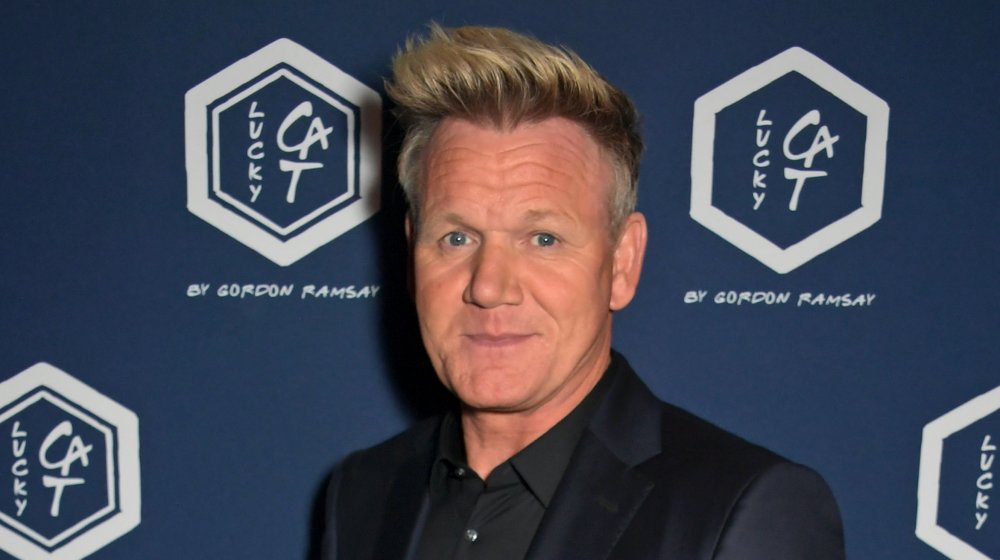 David M. Benett/Getty Images
We may receive a commission on purchases made from links.
You might remember Hell's Kitchen — it's that show where contestants run around like chickens with their heads cut off, probably because they get between zero to five hours of sleep a night (via Delish). You know, the one where Michelin-starred chef, Gordon Ramsay (the guy who killed and ate a puffin on TV, according to The Guardian) likes to unleash tirades of insults on aspiring chefs? In fact, he yells so much, that the show requires contestants to go through a psych analysis afterward (via New York Post). Yeah, that one. Well, turns out, it's moving again. 
You might ask, "From where?" Until now, Hell's Kitchen has never been filmed in an actual restaurant. When the show debuted in 2005, contestants cooked and served up their food from 915 N. Labrea Avenue in West Hollywood, the former KCOP station (via Eater LA, IMDb, and Seeing Stars). If you search for the address on Google Maps you'll find a long, rectangular, white building that looks like a cross between a prison and an elementary school — not the most relaxing place to film, although maybe that was the point? 
Where did Hell's Kitchen move after season two?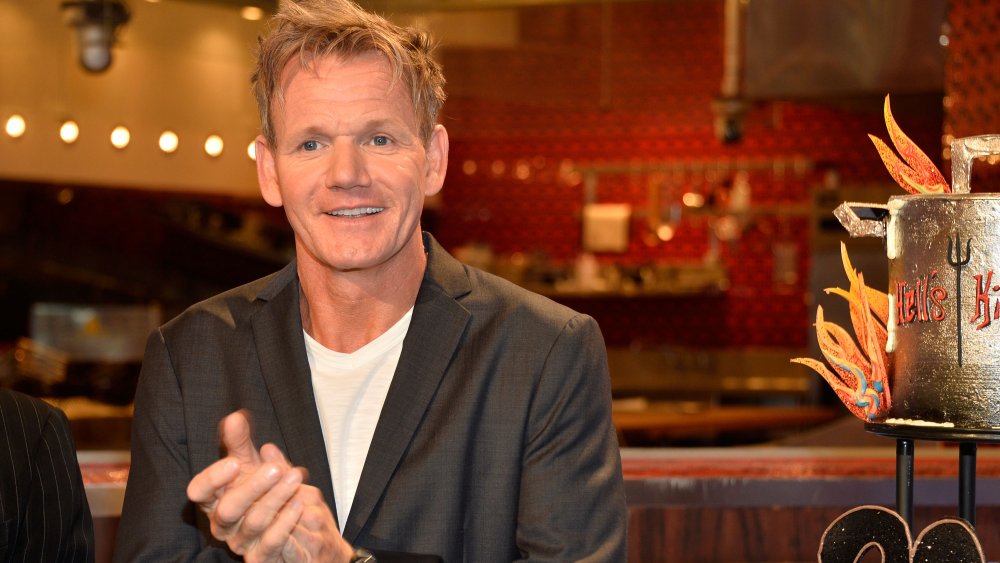 Frazer Harrison/Getty Images
Hell's Kitchen lasted a short two seasons on Labrea. According to The Infinite Kitchen and Reality TV World, filming moved to Century Studios at 3322 La Cienega Place in Los Angeles for its third season. La Cienega Place was far from glamorous. Nightly Show comedian, Larry Wilmore, also filmed at La Cienega. He described it as a "bizarre" studio that looked like it was meant for "shipping aluminum" (via The Office: The Untold Story of the Greatest Sitcom of the 2000s). 
Luckily, Hell's Kitchen contestants didn't last long at La Cienega Place, either. After season three, the show moved again. Where to? According to The Infinite Kitchen and Yelp, it found new haunts at 8660 Hayden Place in Culver City. Culver City is known as the "Heart of Screenland," as classics like Gone With the Wind, Citizen Kane, and The Wizard of Oz were filmed there (via Culver City Historical Society). Commercial real estate marketer Loopnet will tell you that 8860 Hayden Place is a warehouse-turned-production studio, fully equipped with five sound stages and 25-feet high ceilings. If Backstage is to be believed, Century Studios used the facilities to film the TV shows Criminal Minds and Lost. Was it better than 3322 La Cienega? Maybe. But Trip Advisor reviewers were unimpressed. They described the new location as a "big soundstage" where people dining did a lot of "hurry up and wait[ing]." 
And now, after 15 seasons at Hayden Place, Hell's Kitchen is moving again.  
Is Hell's Kitchen new filming location an upgrade?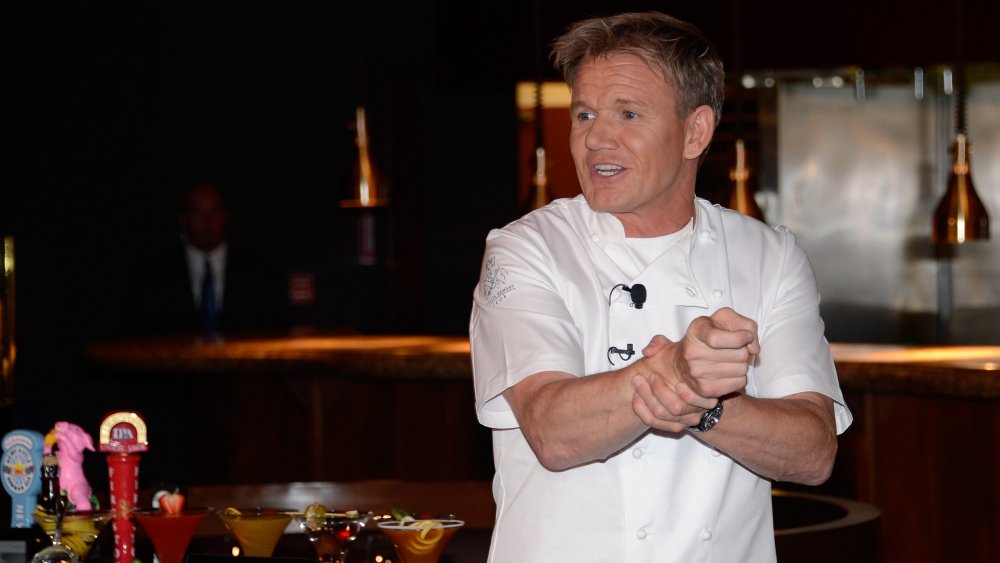 Ethan Miller/Getty Images
Say goodbye to Culver City. Gold Derby informs us that you'll see contestants competing in the show's 19th and 20th seasons cook in a real restaurant! Where exactly? Get ready to roll some dice, because season 19 is taking us to Gordon Ramsay's Hell's Kitchen Restaurant in Sin City. Ramsay opened the restaurant in Ceasar's Palace, Las Vegas, Nevada in 2018. If you're lucky enough to get a table, you can enjoy Hell's Kitchen Classics, like a Beef Wellington and Eggs In Purgatory. Ariel Contreras-Fox, who won season 18 of Hell's Kitchen, is the restaurant's Executive Chef (via Eater Las Vegas). Given this, we'll likely see her again in the show's upcoming seasons. 
We're not quite sure how the show's new location is going to change things, but we are eager to find out. For one, the fancy, red and blue-themed establishment seats 300. That's a step up from warehouse-turned studios that look like they're meant to ship aluminum. For two, Ramsay has promised to feature not only the restaurant but the city itself in the upcoming seasons. He's also hinted at new and "creative" challenges, rewards, and punishments. Is your mouth watering yet?