Your Guide To Indian Food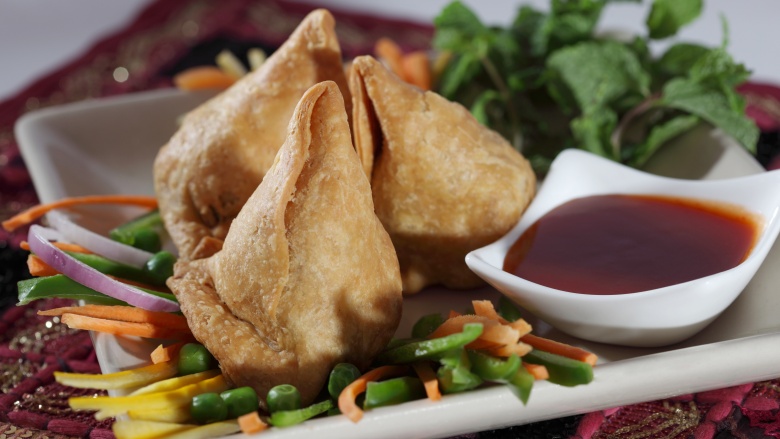 Shutterstock
If you think you know Indian food, think again. Most people's forays into Indian cuisine include the usual suspects like curry, naan, samosas, or tandoori chicken, but chances are, anything else is still a mystery. Once you venture outside your comfort zone, you'll discover Indian cuisine is elegant, extraordinarily varied, packed with enticing aromas and flavors, and offers something for every palate. Here's a guide that includes tips on important staples, regional specialties, and what foods to avoid.
Decoding diversity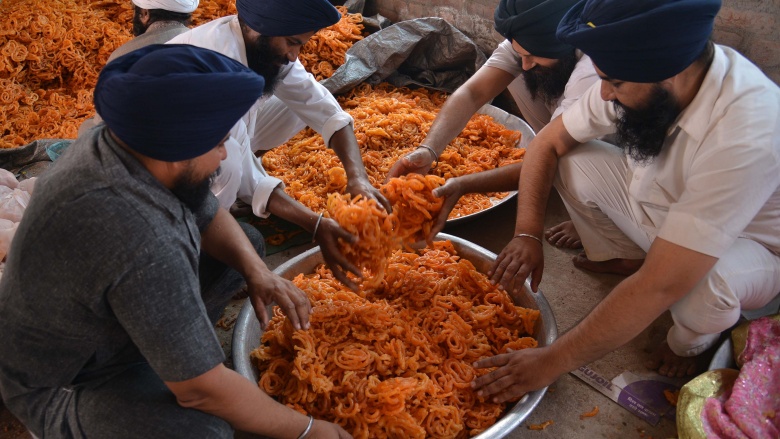 Getty Images
Like its slow-simmering curries, the regional cuisines of India reflect the diversity found in its 29 states and seven Union Territories. Each region's history, topography, climate, agriculture, culture, and culinary traditions is visible in the cuisine. The ingredients and cooking techniques introduced by foreign invaders and traders, dietary restrictions of nine organized religions, and the 5,000 year old mind-body healing science known as Ayurveda have all left their mark.
Here's a roadmap to find deliciously diverse food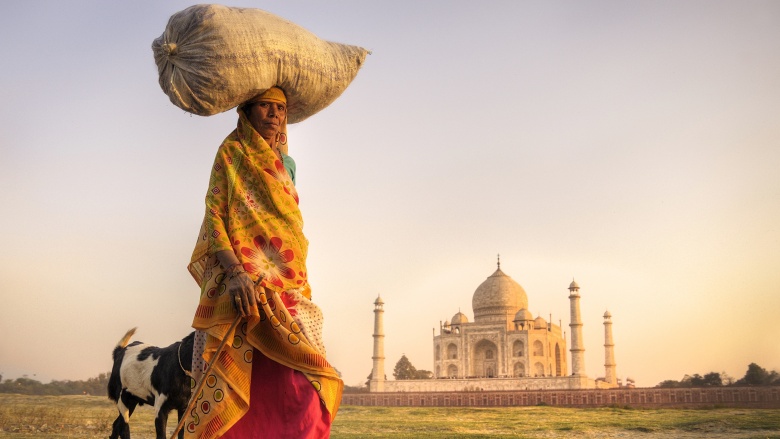 Shutterstock
India's cuisine was fusion hundreds of years before fusion was hip in the West, and the trail of ingredients shows the culinary landscape changed significantly in the 16th and 17th centuries. The powerful Islamic Mughal empire introduced Persian ingredients like dairy, certain spices, and meats & nuts cooked with rice. The Portuguese brought chili peppers, tomatoes, potatoes, cheese, white flour, and vinegar, and the Arabs introduced asafoetida powder and coffee. Although the British didn't bring food products with them, they introduced the tradition of teatime, and are rumored to have spurred the creation of chicken tikka masala.
Indian food is custom-made for vegetarians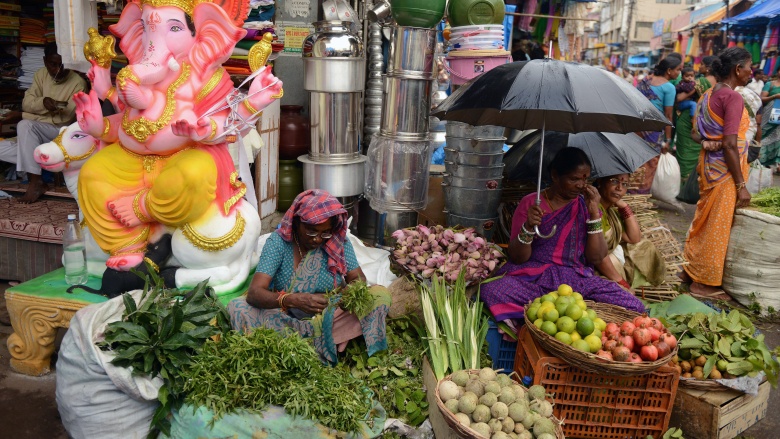 Getty Images
An estimated 1/3 of India's population is vegetarian, and their food reflects this. This is due to centuries of Ayurvedic principles that advocate a blend of vegetarian and meat-based dishes that are part of a healthy diet, along with the dietary restrictions of the Buddhist, Hindu, and Jain religions (the latter requiring a strict lacto-vegetarian diet for all its adherents).
Rice is THE essential Indian food staple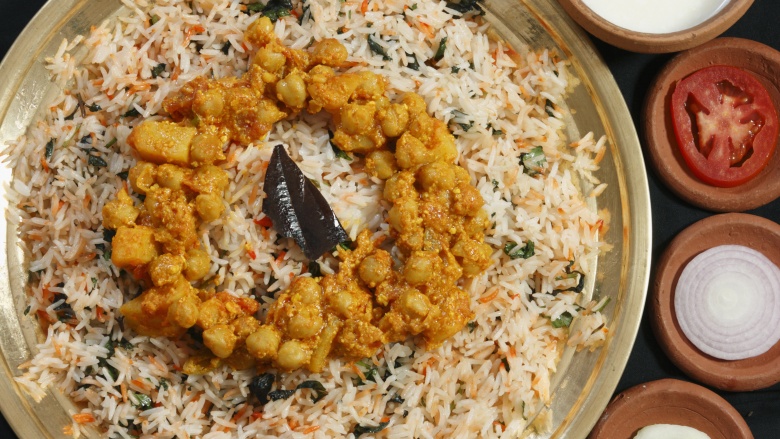 Shutterstock
In India, 74 varieties of rice are cultivated and feed half of the population. Rice is in everything from soups to desserts to biryanis (the north's version of fried rice, with meat, nuts, dried fruit, and vegetables). Long ago, Ayurveda healers proved rice
combined with legumes and pulses can be a nutritious, satisfying meal, so many dishes include chickpeas, dal (lentils), peas, beans, and other vegetables with rice. In restaurants, look for basmati, jasmine, brown, red, and black rice in dishes like northern dal makhani, garam masala, and southern chana masala.
Spice blends are the heart of Indian cuisine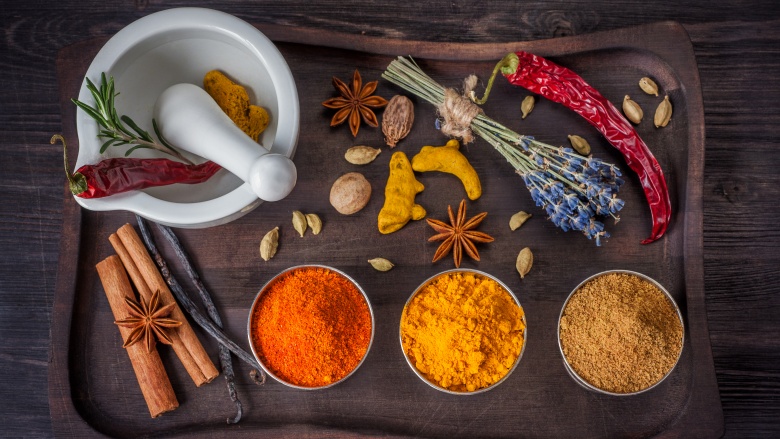 Shutterstock
Indian cooks' handmade masala (spice) blends are like fingerprints, and no two blends are alike. Each blend varies according to region, old family recipes, and the type of dish, and can include bay leaves, ginger, tamarind, dried fenugreek, dried mango powder, cardamom, and tons more. From region to region, a cook's masala dabba may vary to include northern garam and tandoori masala, southern madras masala, and western vindaloo spice mix.
Sambars, curries, and rasams are India's chicken soup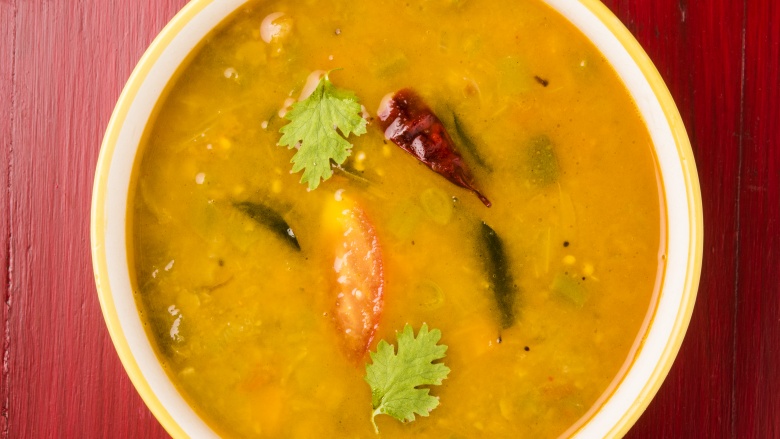 Shutterstock
Curries (essentially thick stew or gravies) are popular, but Indians eat a variety of other soups and stews. In the south, sambars (flavorful, broth-based pea and lentil soups seasoned with tamarind) are the ultimate anytime comfort food, while rasams are thick, hearty soups made with tomatoes, tamarind, and lentils.
India is THE place for fabulous bread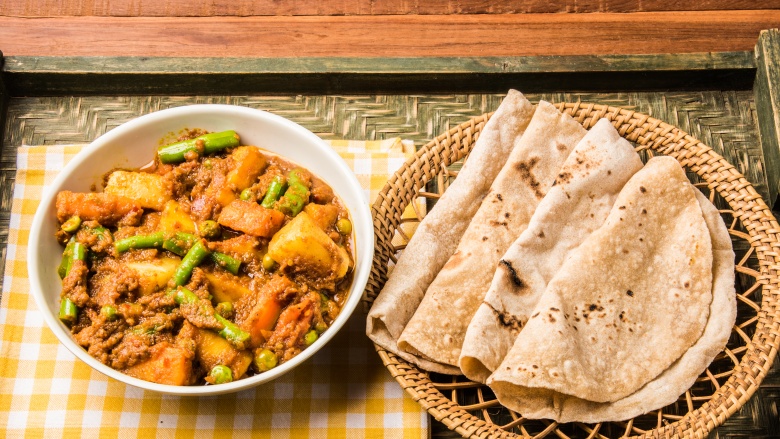 Shutterstock
If you love bread, then India is for you! There, it comes plain, stuffed with meat or vegetables, and topped with garlic, herbs, or spices. In restaurants, northern breads are common and include leavened wheat flour-based flatbreads baked in a clay tandoor oven, unleavened, layered flatbread fried in ghee (clarified butter) or oil, or crepe-like breads made with batter and cooked on a tawa griddle.
Southern breads, meanwhile, are mostly unleavened. They're turned into batter with rice flour, cooked like crepes on a tawa, or deep-fried like irresistible pappadam (paper-thin crunchy rice disks flecked with black pepper). Dosas are another southern favorite cooked on a tawa, and combined with rice and lentil flour to be stuffed with curry or vegetables. But the choice for breakfast is always idli, a lentil and rice disk steamed in an egg poacher that's topped with chutney.
Go to Goa for Portuguese classics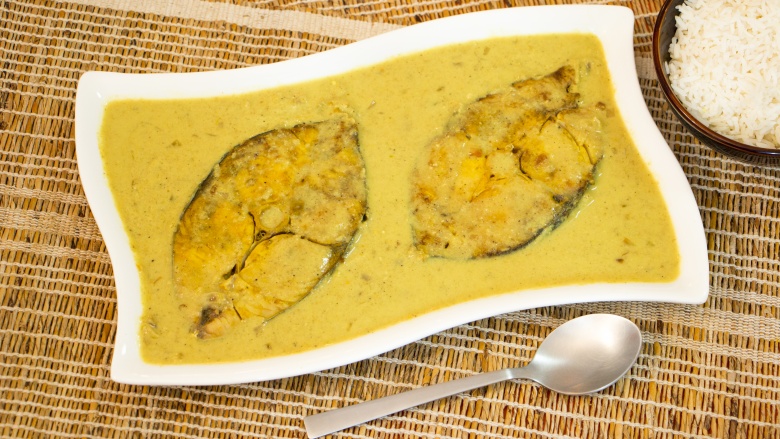 Shutterstock
In places like Goa and Kerala, things get real interesting in the kitchen. Four hundred years of Portuguese colonialism and trading with Arab and Chinese merchants has produced a tantalizing mix of Catholic, Muslim, Hindu, and Buddhist foods. Two favorite Portuguese dishes include spicy pork vindaloo (a stew cooked with garlic and vinegar), and xacuti curry made with chicken or lamb, dried red chilies, and white poppy seeds.
Try a taste of thali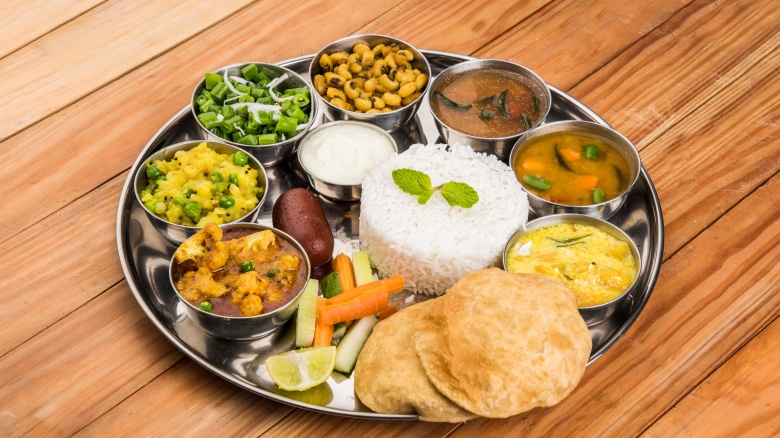 Shutterstock
For the ultimate in communal dining done with the left hand, head to western India and try a full Gujarati selection. At the center of the thali (large, metal plate) is a large mound of plain white rice. Arranged around this are small bowls of cooked lentils, vegetables, and curries, cooked with hot chilies and jaggery (brown sugar made from date palm), ringed by chutneys, pickles, and chapati. Around the outside are more bowls containing spicy lentil sambar sauce, a hot sauce called vathal kozhambu made with tamarind and hot chili peppers, and yogurt to cool down your palate.
What dishes to avoid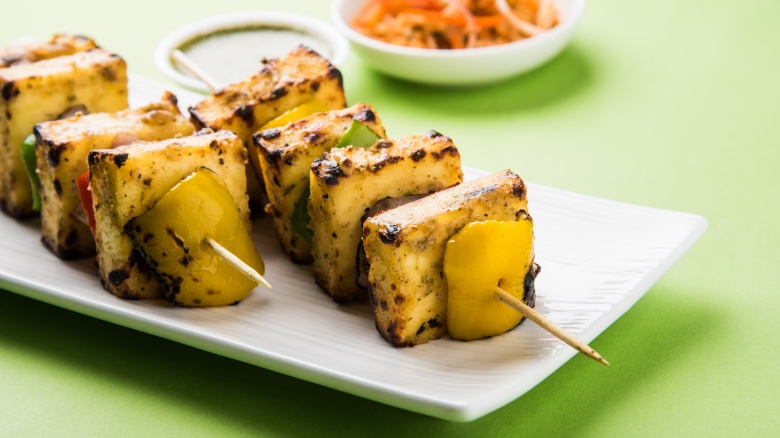 Shutterstock
If you can't handle the heat of chili peppers, avoid many savory dishes in the south and lamb keema in the west. Calorie-counters should watch out for the rich, dairy-laden dishes in the north, including anything cooked with ghee, cream, yogurt, and paneer (a soft, mild cheese often skewered and grilled). Some of the worst offenders are butter chicken, tandoori chicken, meat kormas, and chicken tikka masala.
End the meal on a sweet note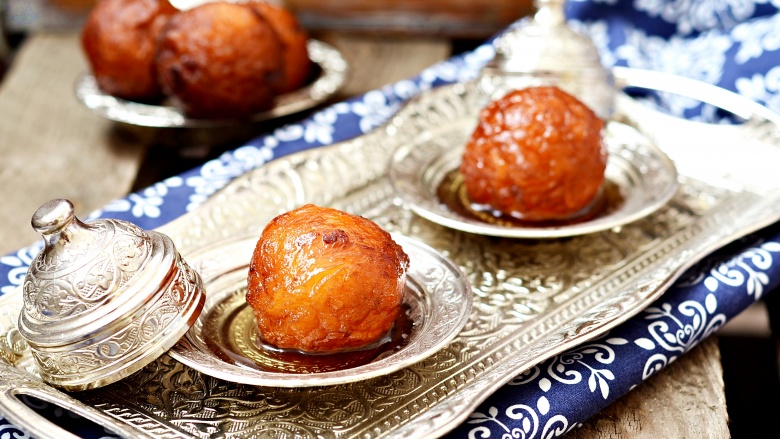 Shutterstock
Every great meal in India ends on a sweet note, so check the menu for fantastic desserts like frozen kulfi, which is made with caramelized, condensed milk and flavored with roasted nut pastes and pureed fruit juices. Pastry lovers can satisfy themselves with northern India's soan papdi, made with flour, ghee, sugar, cardamom, and rosewater. Especially seek out desserts from eastern India, though. Chefs there make dozens of desserts like sel roti: large, fried, thin doughnut-like rings made with rice flour, ghee, sugar, and milk. Finally, a real stunner you must order is silver or gold-gilded barfi made from milk solids, ground pistachios or cashews, fruit pastes, rosewater, and cardamom.