Panda Express Just Launched A New Service Fans Will Love
If there is anything a restaurant has learned in the past few months, it's that working with delivery companies like DoorDash and Uber Eats may give them exposure and more sales, but it doesn't do much for the bottom line. According to The Wall Street Journal, third-party delivery companies can charge as much as 30 percent of the dining bill as commission, so it shouldn't come as a surprise when companies with means like Chinese American restaurant Panda Express say it will strike out on its own by launching a delivery service, and cutting out the middleman in the process (via USA Today). 
To celebrate the launch of its new service, Panda Express will offer free delivery from now until July 1, with orders of $10 or more. "It is a big undertaking, but by end of July, Panda Delivers, our own delivery option, will be available for our guests at close to 2000 locations," the company's Chief Brand Officer, Andrea Cherng told USA Today.
Panda Express is changing its business model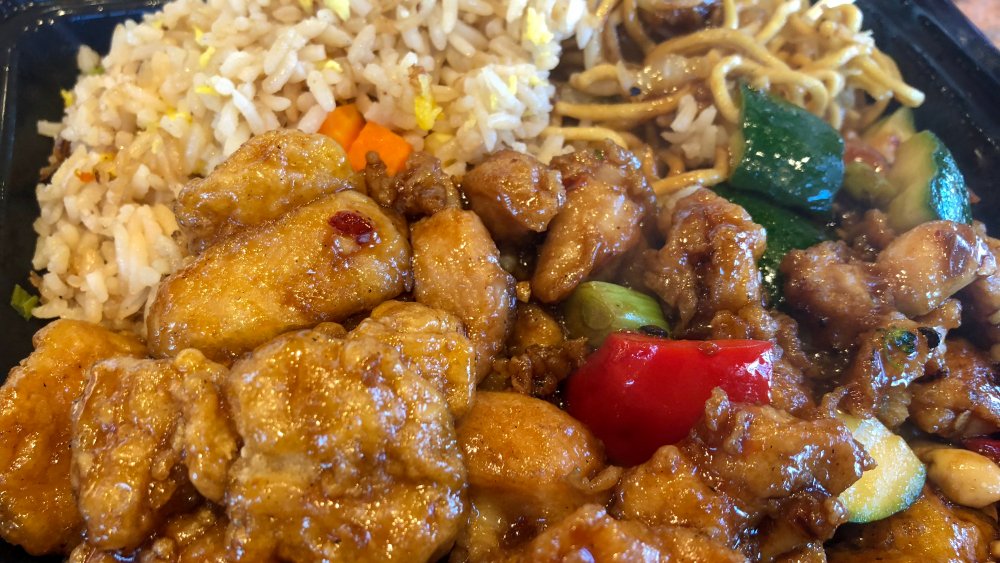 Shutterstock
The restaurant chain's experienced a shift from what used to be a dine-in business model to one that was, at least for the last few months, driven by takeout and delivery. Hefty commissions paid out to online delivery firms made Panda Express aware of just how much the delivery partnerships were costing them, so it opted to accelerate its plan to launch its own delivery service by a year (via QSR Magazine).  
"We understand that convenience and value are what our guests need right now, so we've quickly adapted our marketing and business approach. In order to provide quality meals at a value for families in our communities, we're creating more regular promotions and speeding up our delivery-as-a service launch by half a year," Cherng said (via USA Today). 
Industry analysts expect restaurants to develop their own delivery system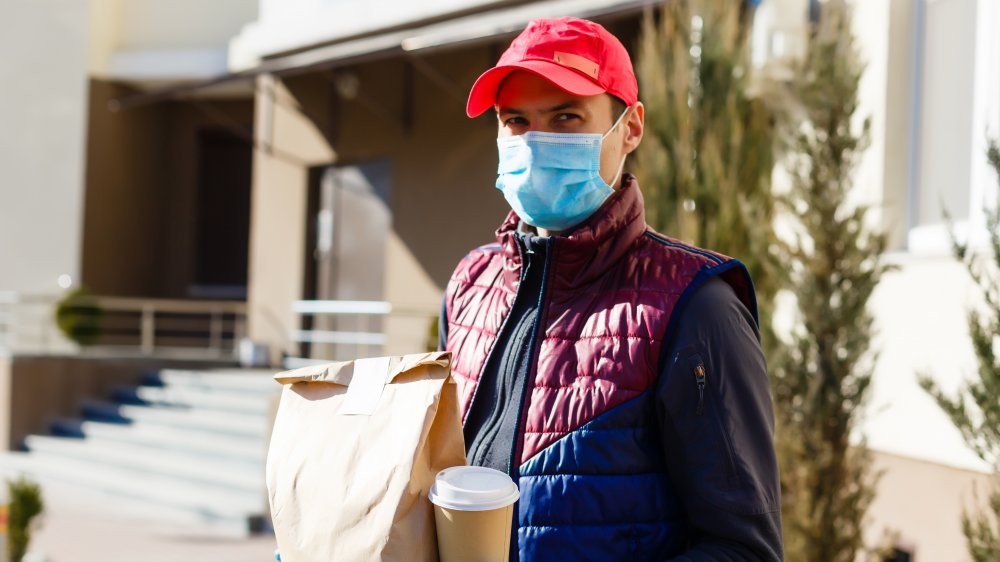 Shutterstock
Panda Express may be the first restaurant to bring delivery back in house, but it likely won't be the last.
In a press release, food industry analyst Carla Rasch said, "Some restaurants consider the commissions that third-party online delivery companies charge to be a burden. If they don't raise their prices for meals ordered via a third-party app, they are in danger of losing money in an already tight-margin business that has been threatened by lower overall restaurant sales during the pandemic."
That charge can also spur restaurants to find new ways to getting food to customers who may not want to venture out. "In the longer-term, many restaurants are going to see the value of investing in an in-house system for delivery orders. Using a third-party company for ordering and delivery makes it harder for restaurants to develop a direct relationship with consumers. It is also challenging to ensure food quality since restaurants have no control over the food once it leaves the restaurant," Rasch said.