Aldi's New Nacho Chicken Fries Have Everyone Talking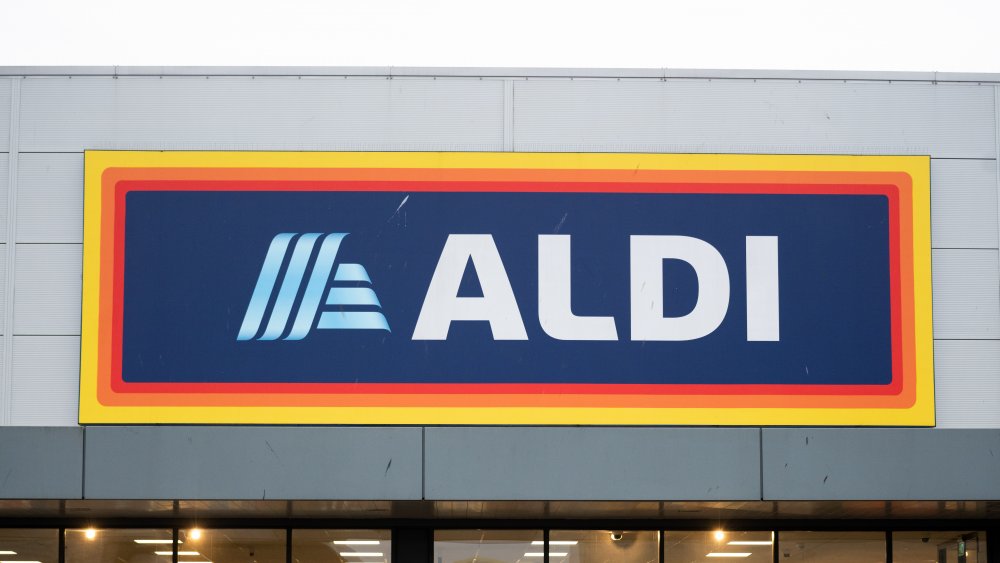 Matthew Horwood/Getty Images
Aldi knows a thing or two about creating irresistible snack foods that customers can stash away in their freezers and pull out with the munchies hit. This latest release is no different and fits the bill perfectly. While you might have had to make a trip to a fast-food chain to get chicken fries in the past, you can now whip them up at home in a matter of minutes — a better midnight snack couldn't be easier than this.
Aldi's new "nacho chicken fries" are not exactly what that phrase sounds like. Instead of nacho fries topped with chicken, this snack is chicken fries with a nacho dipping sauce on the side (via Delish). However, we love the idea of making your own nachos by topping these chicken fries with anything you'd like, such as jalapenos, black olives, pico de gallo, a squeeze of lime, or even the nacho dipping sauce itself instead of shredded cheese.
What you need to know about Aldi's nacho chicken fries
Though the idea of chicken fries and nacho cheese sounds amazing, let's get down to specifics. The box weighs about 1 1/3 pounds, or 21 ounces, which means there are at least a few servings of chicken fries inside waiting to be the perfect late-night snack. The chicken fries are made with only white meat from the chicken breast and rib, and there are no artificial colors, ingredients, or flavors. Not to mention there are no preservatives, either.
This snack is already fully cooked, so all you have to do is heat them up. Although the box says you can microwave these, you'll want to use the oven or an air fryer to get a really good, crisp crunch on the breaded coating (via Yahoo!).
Again, Aldi's snack game is great, so consider combining these nacho chicken fries with some of their other snacks. For example, Aldi has other dips for chips that might be good with the chicken fries or as a topping for some chicken fry nachos. These are sure to satisfy your midnight cravings, no matter how you eat them.