The Truth About Rachael Ray's Odd First Date With Her Husband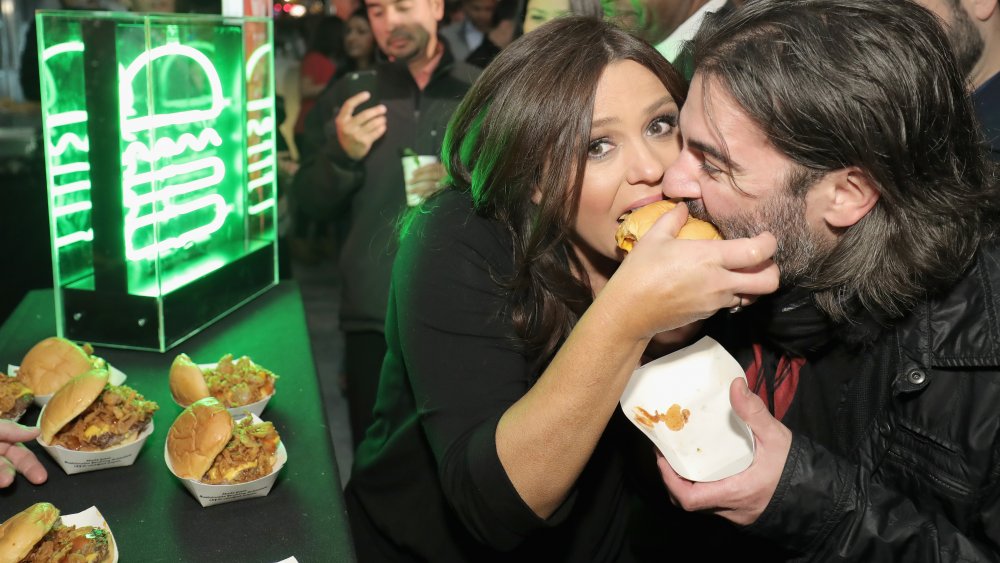 Neilson Barnard/Getty Images
They got married in an Italian castle and renewed their vows there 10 years later. They've been there for each other — supporting each other's careers and comforting each other when their beloved dog, Isaboo, passed away in May (via Instagram). The storybook marriage of celebrity chef Rachael Ray and entertainment attorney and musician John Cusimano almost didn't happen, though, for one simple reason — Rachael thought John was gay.
In fact, Rachael tried to set up her husband of almost 15 years with another man. As she detailed on The Rachael Ray Show, she assumed Cusimano was gay after he described a meal he'd made himself — which was not your standard single dude ramen noodles. "He told me what he had made himself for dinner the night before, and I assumed that if you're not a chef and you made what he told me he made, that he was gay," Rachael explained (via People). "I was going to set him up with a friend of mine — another handsome Italian man — and he said, 'Oh, I'm not gay!' So we stayed out until 4 in the morning. That really was our first date," she said.
Rachael thinks first dates should include a home-cooked meal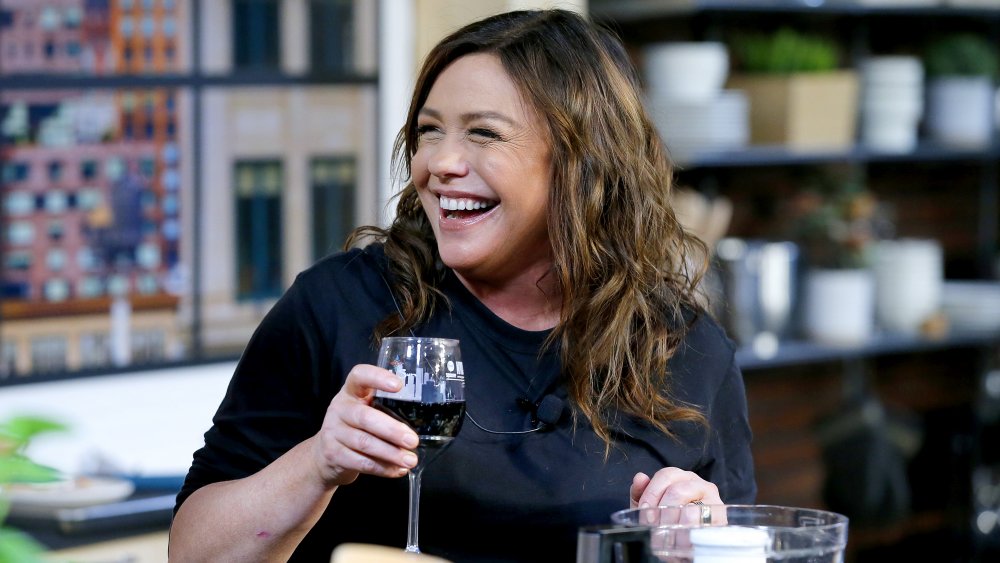 John Lamparski/Getty Images
If you want to want to make sure your first date has a less awkward start than Rachael and John's, you should begin your romance in the kitchen, she advised.
"The way to anyone's anything — any part of their body — and especially their heart, is through their stomach," she told US Magazine. "If you cook for someone rather than spend money or make a reservation... you're appealing to all of their senses and you're showing them that you cared to think about them before they came into the room."
If you're not exactly Rachael Ray yourself in the kitchen, though, that's okay. The point is to show you care. Rachael added that she still enjoys cooking for John and finds it romantic when he does the dishes: "It's wildly attractive to see someone clean for you," she said.