Whatever Happened To Taco Bell's Extreme Nachos?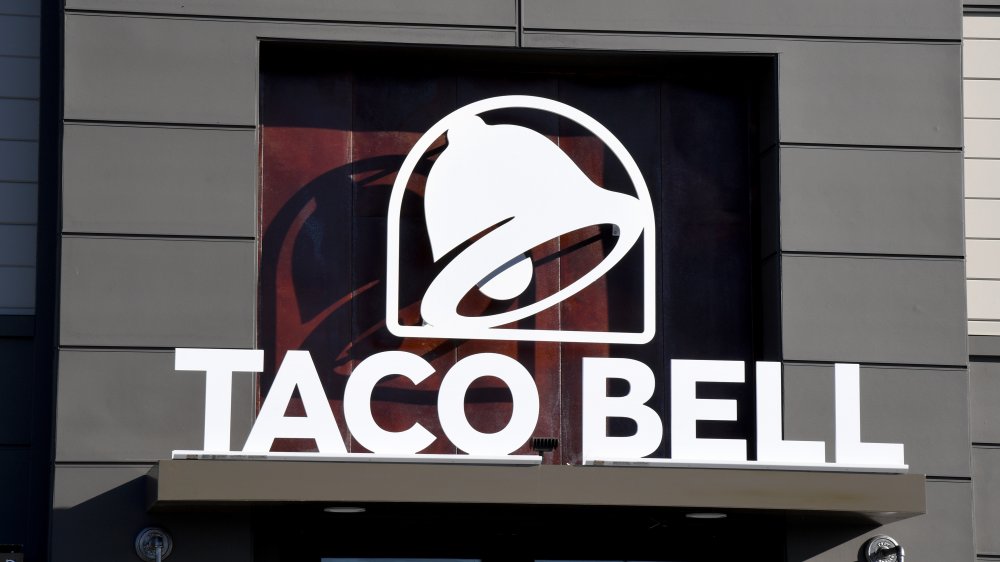 Ethan Miller/Getty Images
Taco Bell is known for keeping things exciting with an ever evolving menu of fast food fare. Some innovations have been big winners — think Doritos Tacos Locos and the Quesarito — while others are a mere flash in the pan, like the Bell Beefer and Extreme Nachos. Remember those?
According to Fandom, Extreme Nachos debuted in the summer of 1993 with an MTV produced commercial featuring a Keanu Reeves lookalike, a problematic parody of a Rastafarian, and high dive platform. Perhaps riffing on the extreme sports trends that were so hot in the '90s, there wasn't anything all that out of the box about these one summer only to-go chips and dip. Loaded up with a multi layer dip of refried beans, shredded cheese, green and white onions, black olives, tomatoes, sour cream, and guac, the two elements that gave these nachos their "extreme" qualification were red tortilla chips and a little something called Wild Sauce.
Extreme Nachos were never meant to be a permanent Taco Bell menu item
Much like some of McDonald's items that have disappeared from the menu, Wild Sauce is a cult favorite from the '90s with a small but loyal following of fans dismayed that the sour spicy sauce is no longer on offer. To taste an approximation of the original, there are duplicate recipes out there, and Food.com says that this extremely wild sauce gets it heat from chili powder, jalapeños, and cayenne pepper. Extreme Wild Sauce enthusiasts even have a Facebook group devoted to getting the nacho condiment back in rotation on Taco Bell's menu.
The sauce and colored chips might have made this short-lived menu item stand out during the summer of 1993, there was another innovation that set it apart from the fast nacho scene. Extreme nachos were served in cardboard box made up of three compartments, two for chips and a separate center compartment for the dip, ensuring that the red tortilla triangles stay crisp until ready to dip. But the ultimate fate of this innovative menu item? As Extreme Nachos were positioned as a limited time offering, we can only assume that customers did not go wild enough for this particular dish to make it stick around.