Here's Why Lidl Shoppers Hate Aldi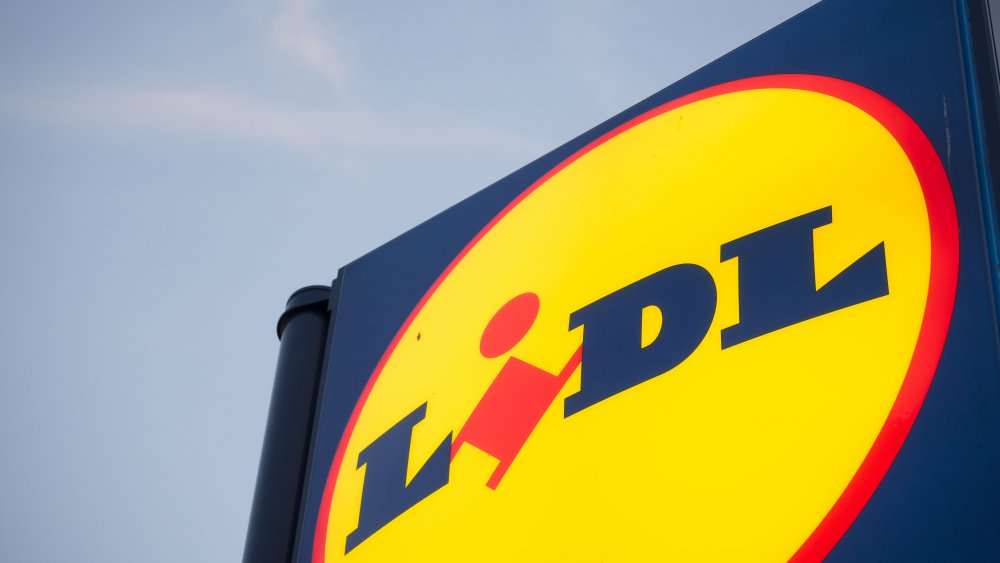 Matthew Horwood/Getty Images
On the surface, the grocery stores Lidl and Aldi seem to have a lot in common. They are both German transplants offering better prices than mainstream big-box supermarkets, and each has won a cult following for some of their private-label products. Plus, the two brands have very similar store policies, whether it's BYOB (bring your own bag), or a money-back guarantees on their house brands. 
But many loyal Lidl shoppers are saying danke but nein danke to Aldi — for reasons ranging to the store layout, to the quality of the fresh items. Ultimately at Lidl, you're going to find a bigger store format and a wider assortment of organic products (via FoodieScore). There are some tradeoffs for these differences, namely that the organic products can drive up the total checkout price, and Lidl has a more awkward checkout experience. But Lidl lovers say they're willing to put up with these deficits because they just can't live without certain Lidl exclusives. Specifically: Lidl's bakery. 
Lidl loyalists can't live without the bakery, the best part
When you walk into a Lidl, you'll be greeted by the enticing aroma of freshly baked bread and sweets. Pastries, desserts, and warm-from-the-oven loaves are placed on the floor several times a day (via Today). No matter what might be going on throughout the rest of the store, the deliciousness of the bakery alone earns Lidl the prize against rival Aldi, according to Lidl loyalists. "It doesn't make sense to me how they get such flakey pastries and succulent buns down to such a quality price," a poster commented on Reddit.
Aldi doesn't have a bakery, but some of their packaged cookies are much better than Lidl's, noted FoodieScore. Lidl enthusiasts are willing to overlook the offense of faux-Oreo mediocrity, though, because the fresh-out-of-the-oven stuff is just the stuff of dreams. Brioche, loaf bread, pretzels and croissants are particularly hot commodities, so grab them whenever you see them — before they end up in another Lidl's shopper's hot hands (via Charlotte Observer).