The Cheese Hack Your Pasta Has Been Missing This Whole Time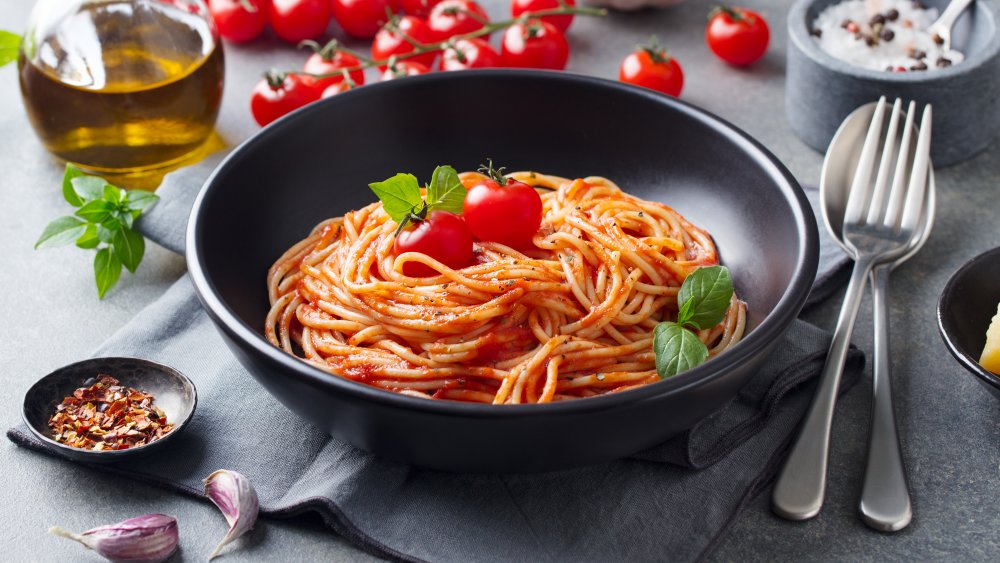 Shutterstock
It's no secret that cheese and pasta go hand in hand. They are a quintessential food pairing: Think elbow macaroni and cheddar cheese, cacio e pepe and generously grated Grana Padano, fettuccine and an Alfredo loaded with Parmesan. Pasta and cheese, without a doubt, equals delicious. While mouthwatering, many classic pasta dishes can also equate to too much time in the kitchen. Sure, when you are starved for time — and just plain starving — you can always boil spaghetti and crack open a jar of your favorite sauce for a hearty (albeit boring) meal in under 20 minutes. 
But there is a better way. The cheese hack you've been missing calls for one simple and often overlooked ingredient: ricotta cheese. While no stranger to pasta dishes (hello, lasagna), ricotta has also been hailed as a quick and versatile pasta sauce when whipped in a food processor with bright lemon and zesty red pepper in The Kitchn's version of a miracle meal. The ricotta hack you're sure to rave about is even easier.
The ricotta hack for next level pasta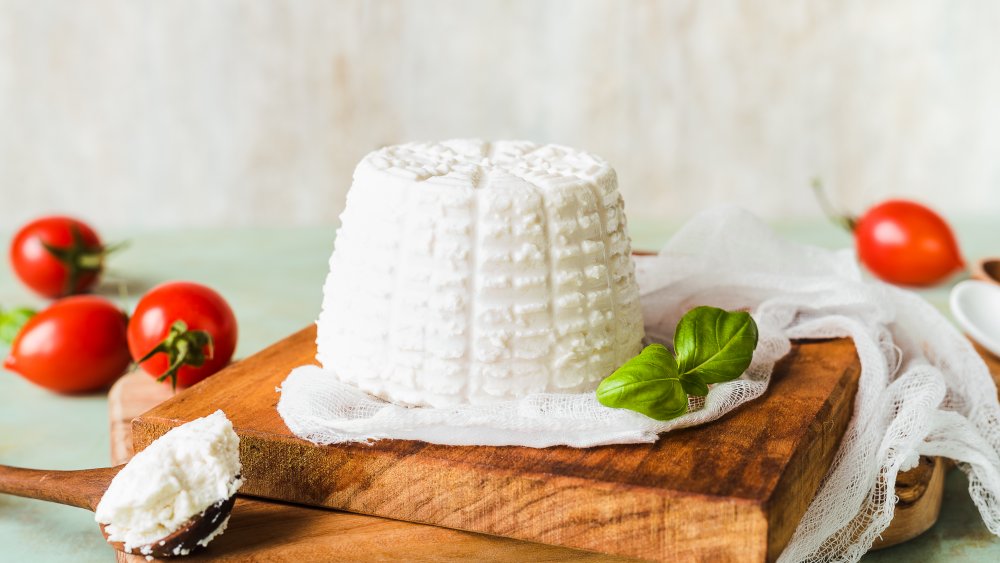 Shutterstock
The shopping list for fancy-feeling ricotta pasta in mere minutes is surprisingly short: pasta (spaghetti is ideal), jarred tomato sauce (marina works great), and ricotta cheese. The recipe is as simple as boiling a pot of salted water, cooking the pasta al-dente, and heating the sauce. The secret to a show-stopping, yet oh-so-simple, dish is in the plating. 
The New York Times suggests coating your pasta with tomato sauce and topping with a creamy dollop of ricotta — but don't be led astray. According to Food 52, a swoosh of cold ricotta belongs beneath the pasta. This tried-and-true family recipe's true finesse lies in its presentation, on a plate preferably. Benefits of placing the ricotta underneath the pasta include textural interest, and a fun eating experience for lucky diners. Add a chiffonade of basil, or make your sauce from scratch for an even more transcendent dish. No spaghetti? No problem. Substitute farfalle, penne, or whatever you have on-hand. Same goes for the sauce (try it with pesto!). With this cheese hack, weeknight dinner domination is yours.