Costco's New Food Court Addition Has Everyone Talking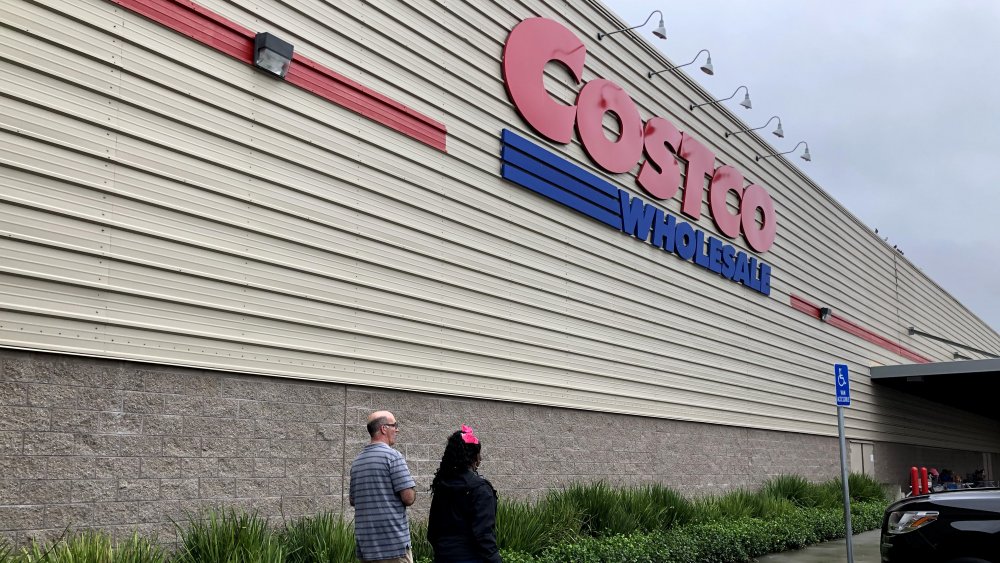 Justin Sullivan/Getty Images
Sure, there are frozen yogurt fans out there in the world, but ice cream lovers just know it isn't the same at all. For some time, Costco has only carried a few different flavors of nonfat soft-serve yogurt, namely vanilla, chocolate, and swirled. Though a berry yogurt sundae with vanilla yogurt and strawberries has also been available, the tanginess of the yogurt sets it apart from the classic ice cream sundae everyone knows and loves. Luckily, Costco's latest food court addition is just for shoppers who love their ice cream while browsing the stores' shelves (via House Beautiful). 
Costco's food court now has vanilla soft serve ice cream. While there hasn't been an official nationwide rollout of the creamy frozen treat, photos of ice cream at Costco and its food court menu have been popping up all over social media. So, chances are you'll find it the next time you visit your local store (via iHeart Radio).
How you can get Costco's ice cream
If you get to Costco and see ice cream or sundaes on the food court menu, then you might even have some options you don't know about as well. While we are all familiar with Costco's frozen treats being served in a plastic cup, some locations are offering waffle cones. That's a change we can definitely get excited about. Besides, holding an ice cream cone in one hand does make it easier to shop by freeing up the other hand to push the cart and collect the items off your shopping list.
A standard ice cream sundae from the new menu generally includes vanilla soft-serve ice cream and strawberry, or chocolate topping. The best part of these treats is the very reasonable price. A cone of ice cream alone will only cost you $1.99, while a sundae will put you back $2.49. That's quite a deal that makes bulk shopping a little bit sweeter.