The Real Reason You Won't Find A Lot Of Variety At Costco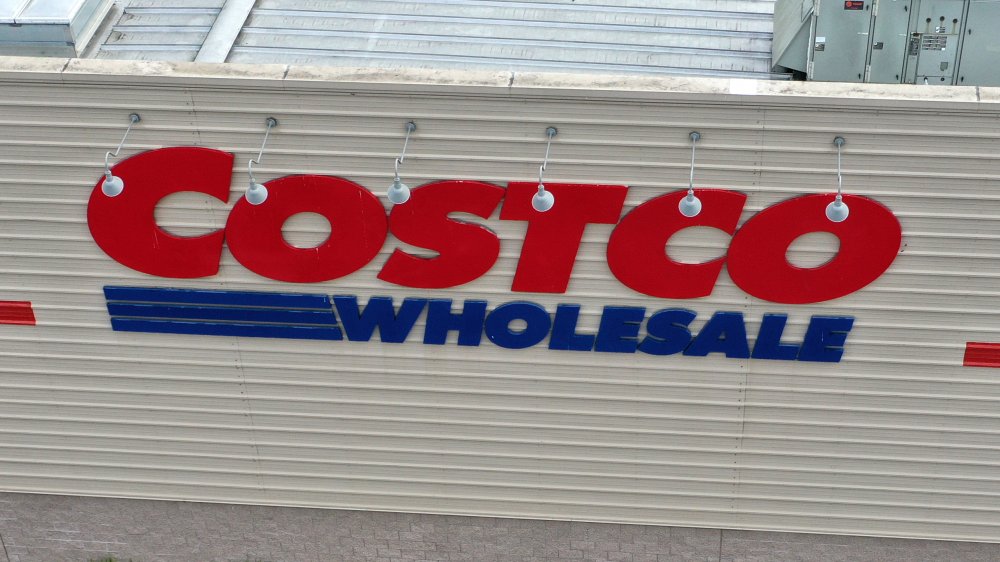 Justin Sullivan/Getty Images
Costco has built its brand and its massive following around offering it all, from groceries to gasoline, at everyday low prices. Their shopping carts are extra-large to accommodate for the average customer's stockpiling. But does Costco really offer a lot of variety? 
Truth be told, the wholesale giant has made its mark on the world by offering an assortment of items — including grocery staples like meat and seafood, fresh-baked bread, and organic produce as well as electronics, kitchenware, liquor, clothing, and even eyeglasses — but with little variation between those items. "Costco concentrates its buying power on a small number of items," analyst Zain Akbari reported to Costco's investors (via Yahoo! Finance). While their supercenter competitors Target and Walmart offer 75,000 to 140,000 unique items (called stock-keeping units, or SKUs, in industry parlance), respectively, Costco has slimmed their selection to just 3,700 SKUs.
Costco has fewer choices to cut costs
While you may be able to tick off your entire grocery list (and maybe also your lists for the pharmacy and hardware store) with a single stop at Costco, chances are you won't find your favorite brand or even have a choice of brands. Costco's narrow options are designed to drive customers to their own brand: Kirkland Signature accounts for roughly 25 percent of all offerings (via The Motley Fool). Costco is able to recoup a higher margin on their Kirkland label while still offering savings to their shoppers. 
As for the well-known national brands they also stock, Costco leverages bulk buying power (via CBS News). Costco may only have room for one kind of ketchup or pasta or canned tuna in their warehouse, and national brands all want in. That gives Costco the upper hand when it comes to negotiation. And if you're not picky about brand loyalty, their limited selection may translate to big savings at the register.