Why Everyone Is Talking About Papa John's Huge New Pizza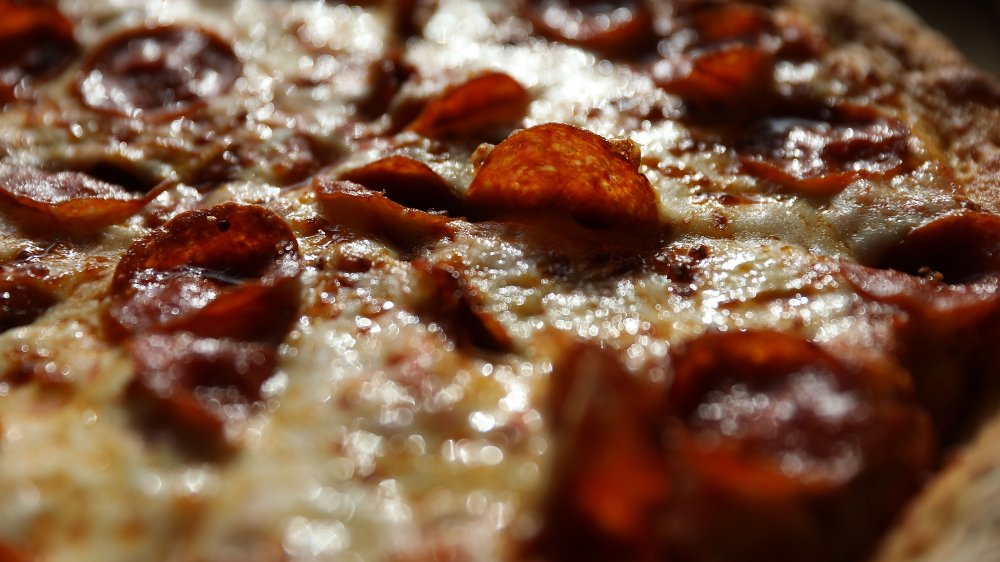 Joe Raedle/Getty Images
We're going to go out on a limb to take a guess here, but we're thinking that if you were a 7-foot-1-inch tall, 325-pound athlete with several championship trophies under your belt, you'd need a really huge pizza to refuel (via NBA). Which is also why when Papa John's and basketball superstar Shaquille O'Neal, who sits on the board, and is a franchisee, announced a pizza collaboration, we suspected this new pizza, called the Shaq-a-Roni, was going to be extra.
And it is. Like Shaq himself, the pizza is sized and styled to feed one larger-than-life athlete, or several humans, in most cases. The 16-inch pizza has extra cheese, and 66 slices of pepperoni. It's also cut into eight slices instead of ten because, you know, hungry athlete. In case you're wondering whether Shaq's eyes are bigger than his stomach, the man himself had an answer: "Can I eat a whole pie? Yes, of course I can" (via USA Today).
Proceeds from the Shaq-a-Roni are going to good causes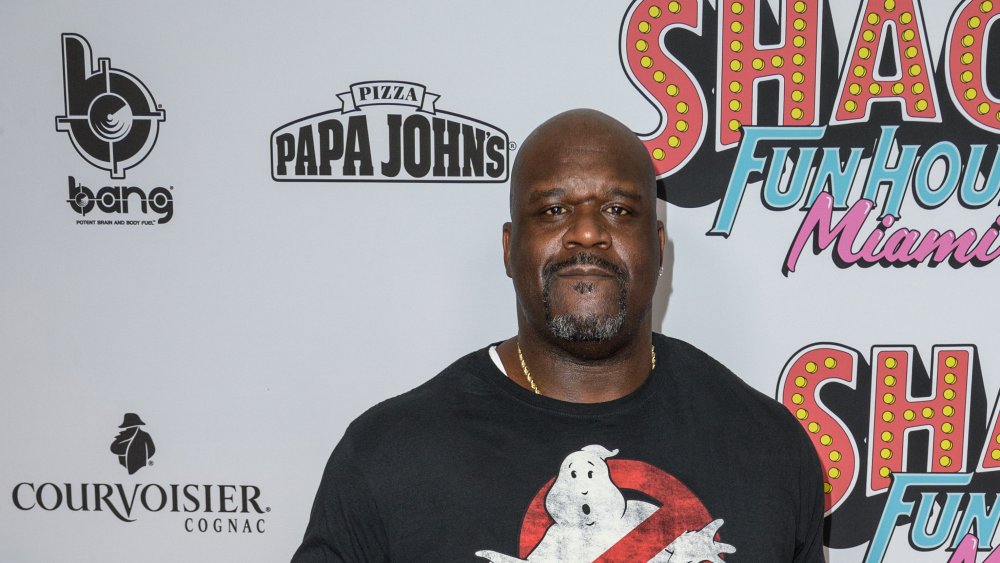 Jason Koerner/Getty Images
This pizza will be delivered differently from any other you've ordered before. Papa John's just asks that you have your phone and Snapchat ready for a surprise AR experience (via People).
There's more to the supersized pizza, which is available until August 23 in select Papa John's stores, than meets the eye. "It was important to me for the Shaq-a-Roni to be bigger than just pizza... by giving my new pie a try, one dollar will be donated to The Papa John's Foundation for Building Community to support COVID-19 relief, the fight against racial injustice, Boys & Girls Club of America, UNCF (United Negro College Fund) and general community involvement," he said through a press release.
"It's been just over a year since he came on board so it's the perfect time to launch a pizza that celebrates his role in our pizza family," Papa John's president and CEO Rob Lynch said. "Shaq believes in the power of pizza to bring us all together so it's only fitting his namesake pizza will also raise money for important causes in our communities."