How To Make Disney's PB&J Milk Shake With A Boozy Twist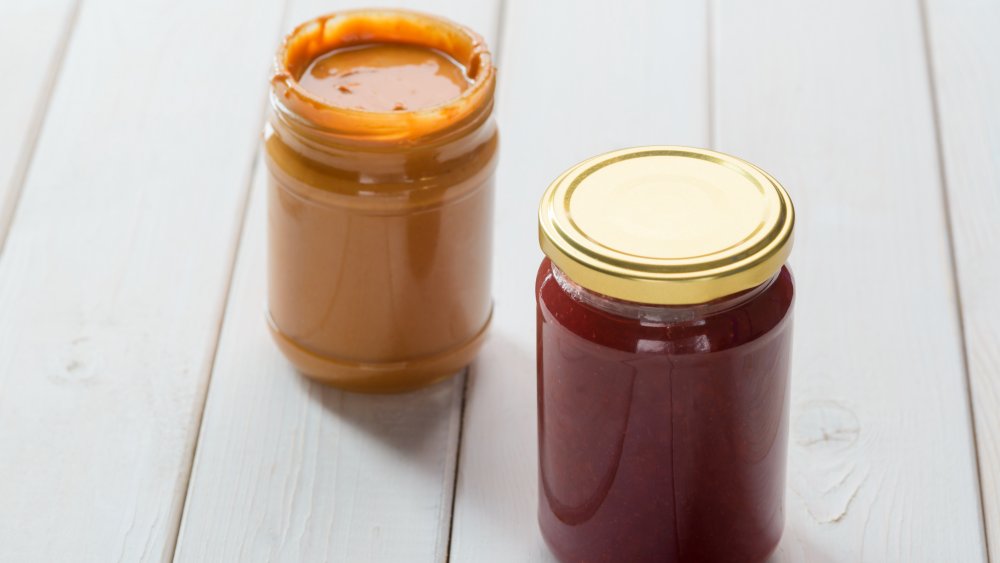 Shutterstock
While nothing really compares to the magic of Disney's parks, the deliciously sweet treats that are served up there have a special way of making everyone feel childlike again. Though the Kitchen Sink Sundae and Dole Whip are quintessential Disney sweets, few things speak to childhood memories like peanut butter and jelly.
Fortunately, the latest recipe to be released on the Disney Park Blog combines the best of a nostalgic sandwich with a frozen drink in the park's own peanut butter and jelly milkshake. Now, the Hollywood Studios drink, usually served up at 50's Prime Time Café, can be made right in your own kitchen. Best of all, a copycat version has a boozy twist (via Popsugar).
The reimagined version of the drink actually calls for peanut butter whiskey, which sounds like the perfect complement to the PB&J Milkshake. While Disney's original recipe does not include alcohol, the copycat version that adds it is pretty brilliant. It's certainly a satisfying way to cool off on a hot summer day.
How to make the boozy version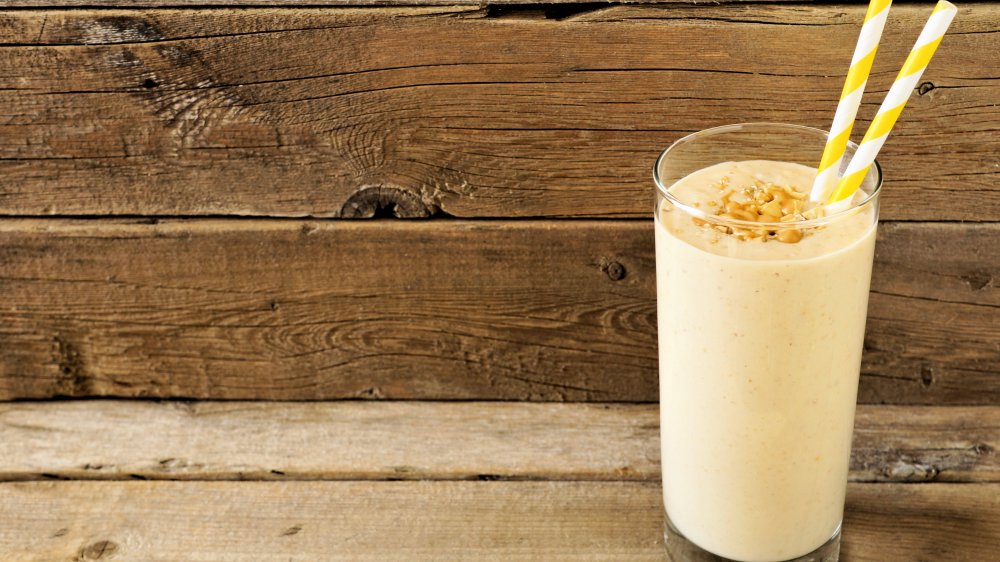 Shutterstock
To make Disney's PB&J Milkshake, you will need 2 tablespoons of peanut butter and 2 tablespoons of jelly. The jelly can be grape or strawberry if you have a preference. Next, you will need 2 cups of vanilla ice cream, and a 1/4 cup of milk. All you have to do is combine all the ingredients in a blender and process until smooth. If you taste the milkshake and it doesn't have enough peanut butter or jelly for your liking, then add more until your taste buds sing.
The copycat version follows the same instructions but uses 1 tablespoon of creamy peanut butter. Next, the recipe calls for 1 shot of peanut butter whiskey. Popsugar opted to use Skrewball, but you can use any brand of the flavored whiskey that you like. If the drink still isn't boozy enough, then add more whiskey after trying the blended milkshake.
You'll find this recipe makes one drink, so have plenty of ingredients on hand if you plan to make these for a crowd.