The Italian Version Of Mac And Cheese You've Probably Never Heard Of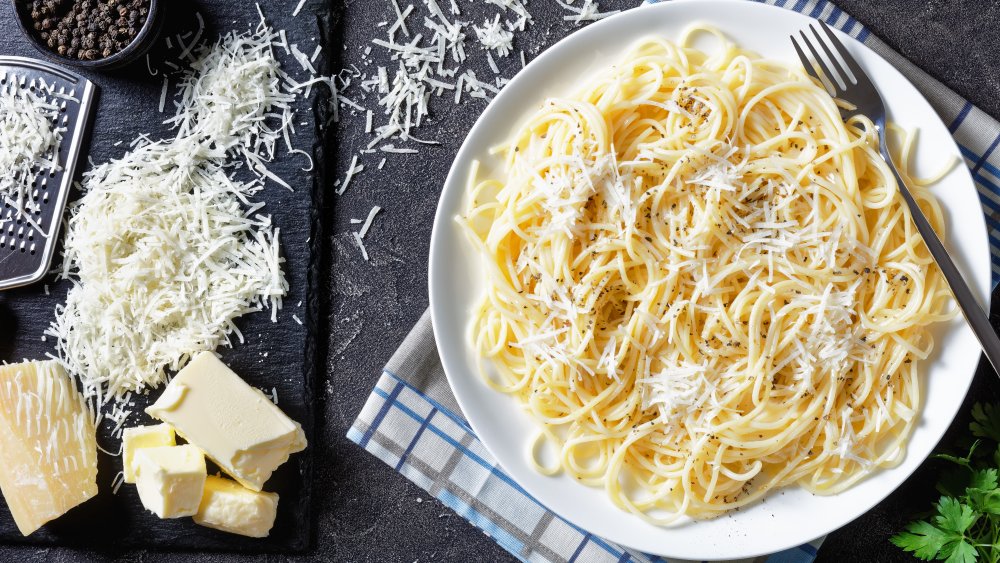 Shutterstock
If you're longing for tasty-but-inauthentic Italian food — like penne alla vodka, chicken parm, and crusty garlic bread — we certainly don't blame you (via The Cut). We're just here to remind you that there's a whole world of traditional Italian pasta miracles that, perhaps, haven't even crossed your mind, like Tortelli stuffed with pumpkin. Spaghetti tossed with olives and capers. Bucatini slathered with tomato, chiles and cured pork cheek (via Taste Atlas).
Enter cacio e pepe: the peppery, Italian cousin of macaroni and cheese. It's salty, wholesome, comforting — and it requires no more than three or four ingredients. How have you not tried this before? When made correctly, cacio e pepe will blow your mind. The Roman dish is so wildly different from milky Alfredo, or sugary marinara sauce, that you'll question if you'd ever truly experienced Italian food before this magical moment. 
Technically, cacio e pepe is simple. All you need is fresh black pepper, pasta, water, and, of course, heaps of Pecorino Romano, a hard, salty sheep's milk cheese that reigns throughout the Rome region. 
Generations of simplicity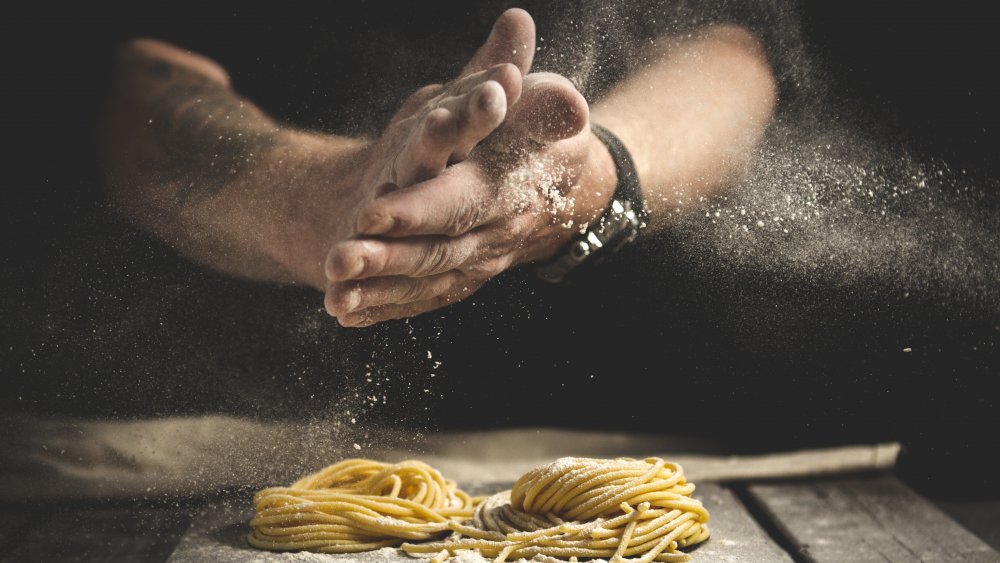 Shutterstock
While the ingredients are simple, mastering the recipe can be a little tricky. Hot pasta water is key: When starchy water is blended with pepper and cheese, it creates a surprisingly-silky sauce when you do it right (via The Guardian). Once it's tossed with al dente pasta, the lovely emulsion will coat the spaghetti, resulting in a hot, ready-to-eat dish (via Delish).
There are different methods when it comes to cacio e pepe. Some recipes call for butter, or olive oil. Italian-trained chef Samin Nosrat uses EVOO (via The Kitchn). Some chefs suggest toasting the pepper to create a deeper flavor (via Food Network). Italian chef Leonardo Vignoli melts ice cubes on the stove to get just the right texture (via Splendid Table). No matter how you do it, the goal, of course, is to transform powdery cheese and pepper into a velvety sauce that doesn't clump. It's not easy, but so worth it. 
Unlike rich, creamy American mac and cheese, which often contains flour, butter, and milk, cacio e pepe is considerably more acidic, spicy, and rustic. But we promise it's an experience all on its own. 
How cacio e pepe got here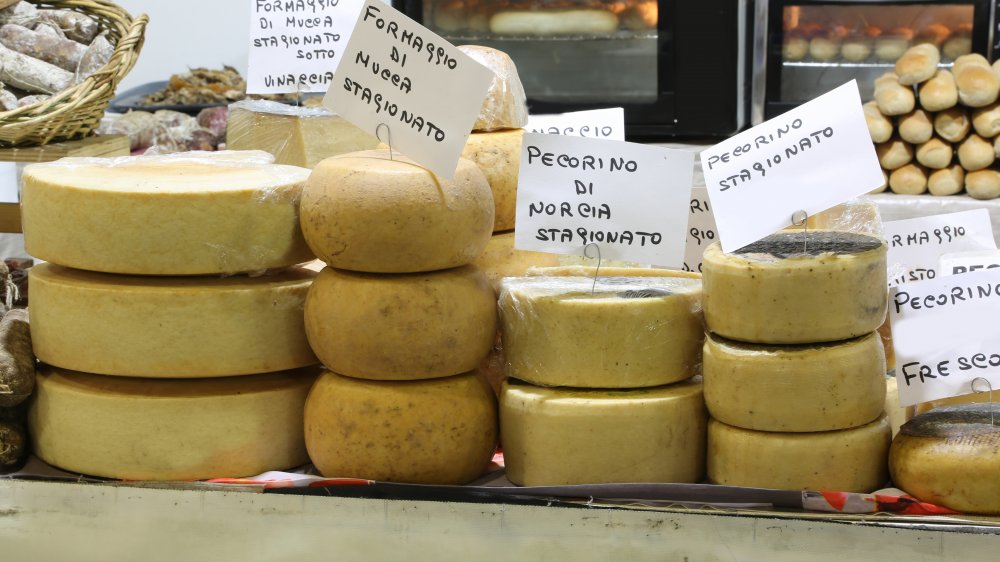 Shutterstock
Despite its recent trendiness in the states, the dish has been around for generations, at least. Cacio e pepe has several origin stories. Some claim the dish began with Italian shepherds who wanted to stay nourished and warm during their travels. Others theorize that the dish was born in impoverished towns near Rome, when workers needed something filling to eat (via BBC).
In the past few years, cacio e pepe has sneakily entered the American culinary scene. And, as usual, American cooks went wonderfully overboard with it. The dish has been remastered into crackers, scrambled eggs, kugel, pizza, and even cheese puffs (via Yahoo). It's been mixed into grilled cheese, biscuits, baked potatoes, and roasted cauliflower (via Food Network). Even David Chang created a fusiony twist on the meal at Momofuku Nishi by experimenting with fermented chickpeas (via Taste of Cooking).
But to start, we encourage you to snag a box of bucatini and try the basic recipe yourself.