The Real Reason Naked Juice Is So Expensive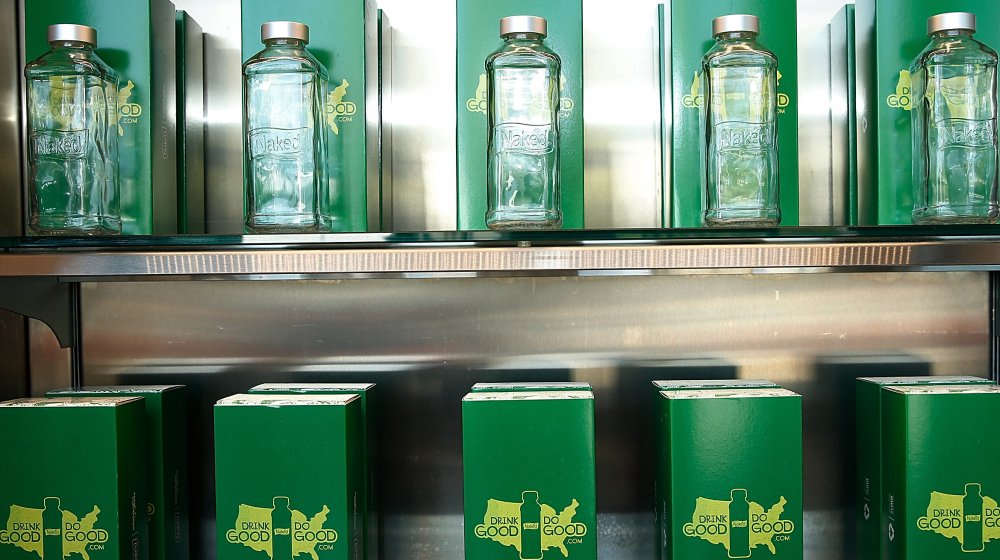 John Lamparski/Getty Images
In addition to that delicious taste, one of the benefits of grabbing a Mighty Mango or Green Machine Naked Juice bottle includes feeling good about your health and consumption choices. As consumers, we enjoy low-guilt foods and beverages. These "healthier" options often come at a higher cost than standard alternatives. In the case of Naked Juice, there are likely two reasons for this increased cost. The first reason is that the Naked brand uses sustainable packaging techniques. Naked is the first nationally-distributed juice company to use 100 percent rPET(recyclable polyethylene terephthalate) bottles (via Naked). 
While this saves energy and the environment, the initial cost can be higher than that of newly-created plastics. Says Mayu Teeven, Associate Analyst of FMCG at GlobalData, "Although there are long-term savings to be made by manufacturers moving to more sustainable materials, in the short term, prices will likely need to increase to cover the research and development costs of developing new materials and upgrading machinery in factories to work with the new packs," (via Greener Package).
In addition to eco-friendly packaging, the company also sources many of its fruits from Rainforest Alliance Certified farms.
Juicing requires significant amounts of produce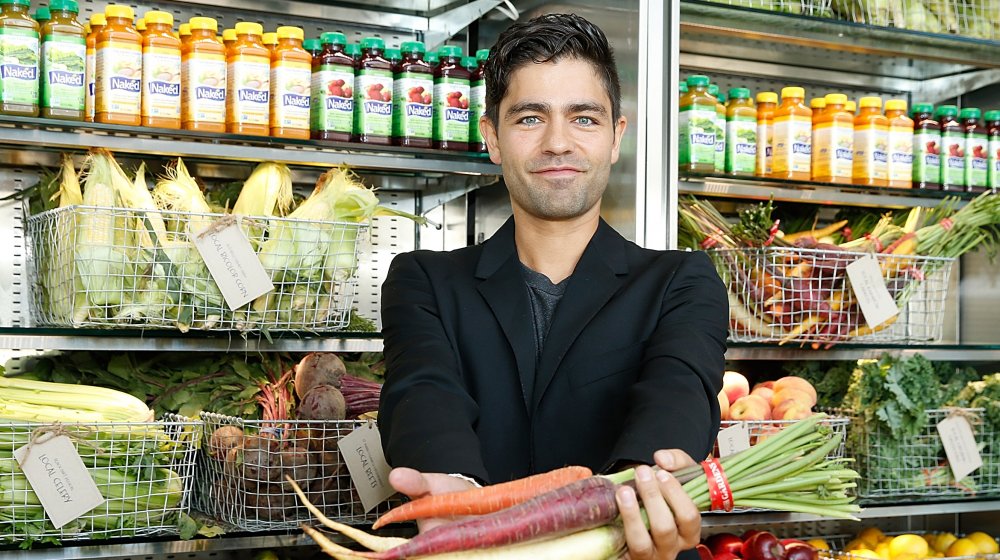 John Lamparski/Getty Images
Naked juices are known for having significant caloric counts without any added sugar due to large helpings of sweet fruit and vegetable juice. GM Andrea Theodore told People, "This is a nutrient-rich beverage and that sometimes comes with a tradeoff. If I'm giving you that nutrition and it's coming with a fruit and veggie blend, you're going to get calories with that. And I don't feel bad about those calories." These fruits and veggies are described on the label as coming from only the best ingredients. For instance, in the Mighty Mango formulation, a 15.2-ounce bottle contains 1-1/4 mangoes, 1-3/4 apples, 1/2 of an orange, and 1/3 of a banana.
For all that produce, Naked Juice's price tag really isn't that astronomical. A 15.2-ounce drink costs less than $3 at retailers like Target. At Costco, you can purchase a 12-pack of 10-ounce juices for $15.89; that's $1.32 per bottle. Of course, a banana costs around 19 cents at Trader Joe's. So, is juicing worth it? In the end, nutritionist Karman Meyer, RD, LDN shares that juicing is not the most cost-efficient way to consume produce, although it does have its benefits (via The Nutrition Adventure). Naked Juice does infuse some of its juices with added ingredients like probiotics and protein. Ultimately you decide if you think Naked Juice is worth the cost.