Why Everyone Is Talking About Trader Joe's New Beer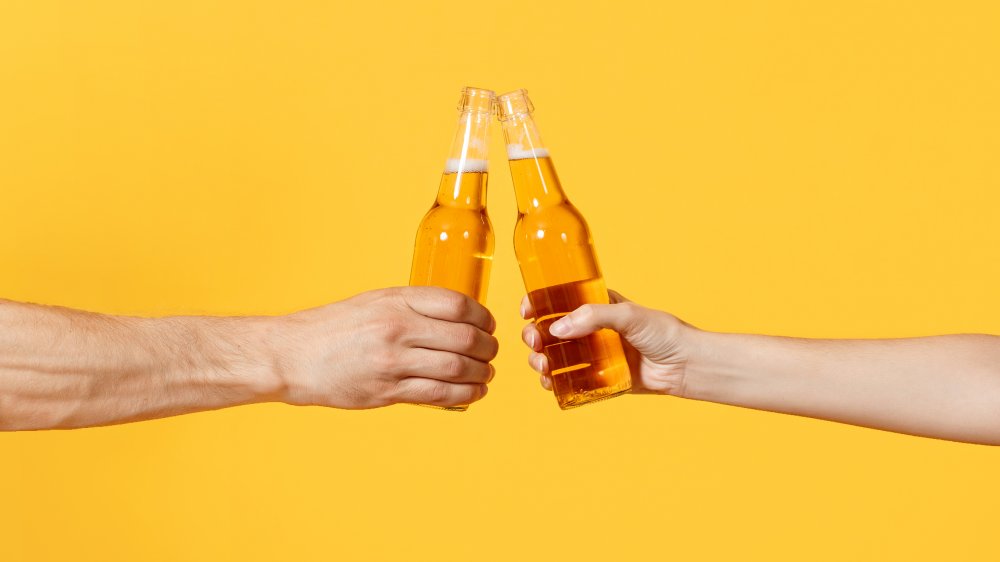 Shutterstock
If there is a slight chance you've ever tasted something from Trader Joe's and thought: "Hm! This could make a good dessert beer," have we got news for you. The company podcast, known as Inside Trader Joe's, announced it is getting ready to announce a line of four dessert beers that are set to debut in the fall, and they're leading the new releases with a Cookie Butter Beer. Catherine Rhodes, a Trader Joe's product developer said the drink, which is based on an imperial ale, boasts a 9.5 percent ABV. 
The flavor was so difficult to nail that brewers needed 18 iterations to get right. "This is a project that's been two years in the making," Rhodes says. "Trader Joe's is cookie butter headquarters so we couldn't have an okay Cookie Butter Beer. It had to taste just as good as what's in the jar." The beverage is set to debut in September.
Also in the works is a Toasty Cookie Spice Cider, which Rhodes mentions will make use of 100 percent fermented apple juice, and will not be made from concentrate. The beverage is expected to have hints of cinnamon, nutmeg, allspice, and clove (via The Kitchn).
Trader Joe's has experimented with dessert beer in the past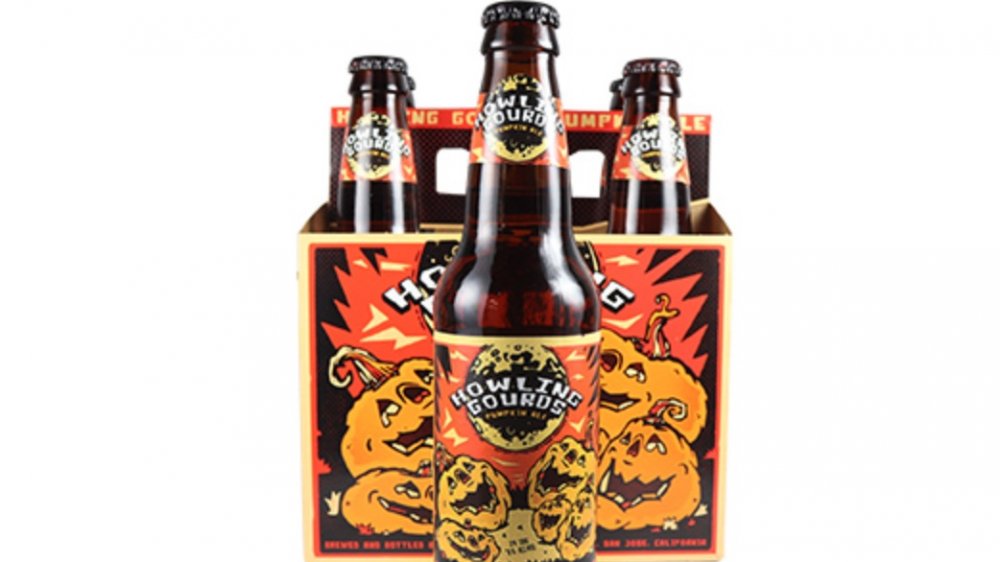 Trader Joe's
This isn't the first time Trader Joe's has released a dessert beer. In 2019 it released its Howling Gourds Pumpkin Ale, a pumpkin spice-inspired beverage that drew mixed reviews on Beer Advocate. One reviewer, who gave it a 3.38 out of 5, noted that the ale "smelled [of] potpourri, perfume, nutmeg, cinnamon, artificial pumpkin spice, graham cracker, and lightly toasted brown sugar. Tasted like an enhanced version of the smell and not in a good way." Another reviewer said: "This is one of my first pumpkin beers. This tastes like a fall/autumn spice candle with some sweet sugar cookie underneath. It's a fall warmer and the strong spice makes it more of a sipper. Good for one of them. I wouldn't want more than two in a night."
But it was popular enough for Trader Joe's to confirm that it will be making a comeback this fall, alongside two other new flavors which were also mentioned in the podcast. Another candy-flavored treat, Coffee Peanut Butter Cup Porter which is brewed with peanut butter powder and will have hints of chocolate and coffee, will come out this Halloween. The TJ's team also teased a Ginger Beard Spiced Stout for the winter.