Wegmans Just Announced Sad News For Pub Fans
Its menu items, which ranged from salads and sandwiches to simple entrees like fish and chips and crab cakes, were reasonably priced — from $11 for a chopped salad to $21 for steak and fries (via Menu With Price). The Pub at Wegmans might have been a reliable place to hang out on your own after a supermarket run, or with family and friends for an after-work beer, but this week it became another restaurant casualty of the coronavirus pandemic as it was announced that all locations would permanently close.
In a statement to the Democrat and Chronicle, Wegmans spokesperson Deana Percassi said, "We know those who love our Pub restaurants will be disappointed to learn that we have made the decision not to reopen our 12 Pubs across the company. We are focused on applying our culinary expertise to the increasing demand for fast, casual meal solutions available in our stores, for pickup, and through delivery."  Similar statements were seen in other local newspapers where Wegmans had opened a Pub dining room, like The Morning Call in Allentown, Pennsylvania. Other states affected are New York and Virginia. 
The Pub was Wegmans' popular Irish pub concept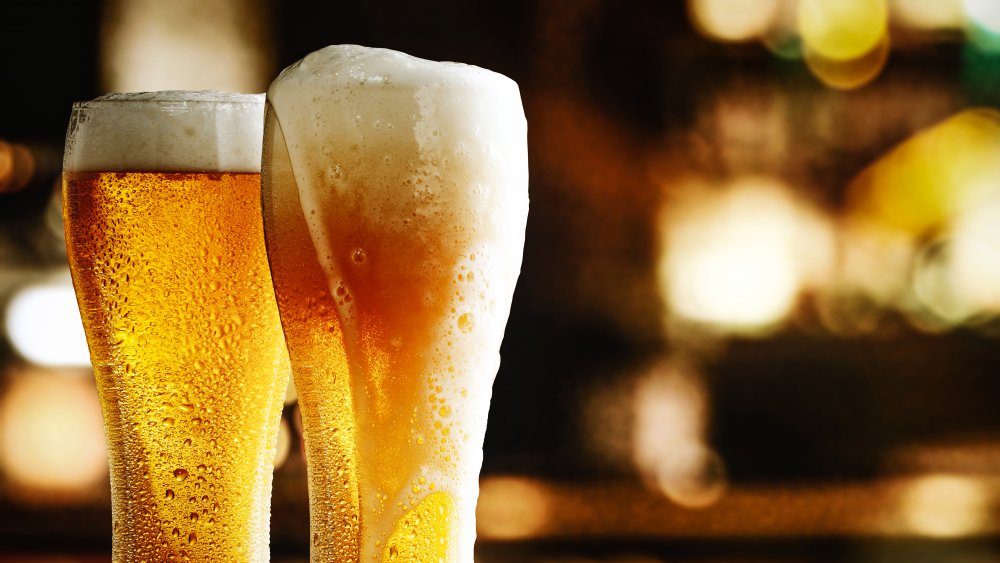 Shutterstock
The Pub was just one of Wegmans' restaurant concepts, which also includes an Italian restaurant and a burger bar, and was meant to replicate the look and feel of an Irish pub (via Delish). Aside from offering burgers and classic pub food, the restaurant also offered beer and cider. Judging from The Pub's mostly four to five star reviews on Yelp, Wegmans regulars who lived near a store with The Pub are likely going to miss the restaurant. Some folks praised the quality of food and value for money, others raved about the service. "My little guy loves going to the Pub. They always get him crayons and something to color. I wish they would push the happy hour to 5 as getting there between 4-6 on a work night is tough. Their happy hour and the 50 percent off appetizers is great especially if you like wings. I'd recommend the buffalo wings and their French fries," one Yelp reviewer said.
Fans might get lucky and manage to convince Wegmans that The Pub is worth bringing back once the pandemic is in the past. But for now, thanks to social distancing and new consumer demands, The Pub will have to be a memory.