Add These Spices To Your Cake And Watch What Happens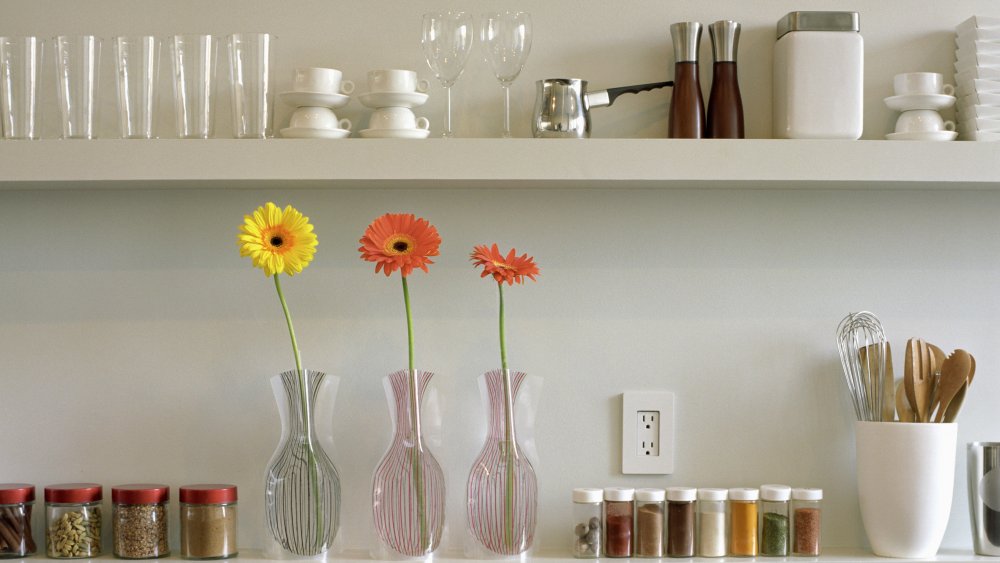 Construction Photography/avalon/Getty Images
Want to liven up a box of cake mix? Look no further than your spice drawer. Admittedly, boxed cake mix can be a bit bland but that doesn't mean the cake you bake has to be boring. No matter the boxed batter in your pantry — whether yellow cake, or angel food, or chocolate, or lemon — there's bound to be a spice hack to suit your baking situation.
Adding a sprinkle of cinnamon, for example, to the batter can make a world of difference. Hellman's Super Moist Chocolate Mayo cake does just that. A dash of ground cinnamon (and yes, mayonnaise) are the secret ingredients to a chocolate cake that cannot be beat.
With just a little bit of spice, you can transform an ordinary cake into something extraordinary. Imagine a warm and cozy spice cake or pumpkin spice cake, a zippy lemon-ginger cake, or even a fragrant citrus-scented cake. Then head to your spice cabinet and get cooking.
Spices are the secret to a better boxed cake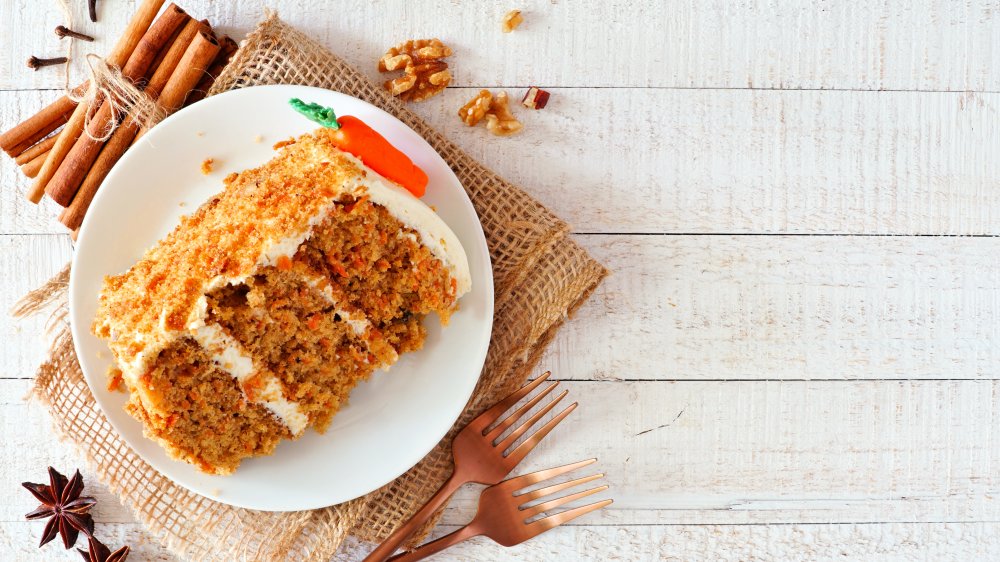 Shutterstock
Perhaps the most obvious direction to take your boxed cake is the classic spice cake. Known for its warm and cozy flavor profile, this crowd-pleasing cake is easily achieved starting from a box of yellow cake mix. To follow Mel & Boys Kitchen's spice cake recipe, simply add 1 teaspoon ground cinnamon along with 1/2 teaspoon ground nutmeg, and 1/4 teaspoon each of ginger and cloves. No cloves? No problem. Use allspice instead.
Want an even easier take on a traditional spice cake? One recipe reviewer suggested going straight for the pumpkin pie spice — which blends the requisite spices into one handy bottle. If pumpkin spice makes you nostalgic for pumpkin, you can add a can of pureed pumpkin to yellow cake mix too — as Betty Crocker does in a Spiced Pumpkin Cupcakes recipe.
Betty Crocker also recommends a simple and satisfying trick to tailoring lemon cake mix. Add 1 teaspoon ground ginger (and crystallized ginger if you have it) for a lemon-ginger variation. Speaking of citrus, adding orange extract is another effortless way to take your boxed cake to the next level. One Good Thing suggests mixing orange extract into yellow cake batter, in conjunction with orange juice and zest, for a bright and fresh-tasting orange cake.