These Summery LaCroix Flavors Have People Talking For A Surprising Reason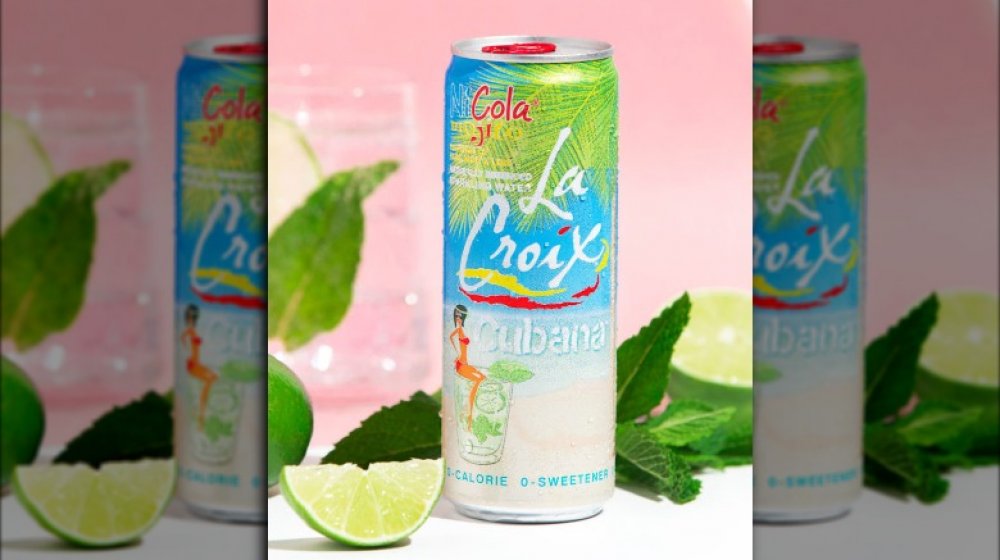 LaCroix
We may receive a commission on purchases made from links.
If for some reason we're not able to make it to a tropical, sun-kissed destination this summer, cult seltzer maker LaCroix appears determined to bring the tropics to us. The company's no calorie, no sugar, no sodium offerings include new flavors that have "beach" written all over them: Coconut Cola and Cubana Mojito. Delish describes the Coconut Cola has having a touch of coconut to add an extra kick to the plain old cola flavor, while the Cubana Mojito is as advertised — a seltzer made with hints of rum, lime, and mint. 
While there is no alcohol to speak of in these seltzers, they're an obvious choice as a mixer for a light boozy beverage. You'd think that option would have mouths watering over the possibilities of a spiked skinny seltzer, but the beloved brand may have missed with its latest launch — many reviewers aren't singing the praises of the new flavors.
Several Amazon reviewers have given the Cubana a one-star rating, with one describing it as tasting "exactly like toothpaste." Another compared LaCroix's new offering to one of last year's most hated movies. "Like carbonated mouthwash. If I really had to drive the point home, I would say that this carbonated beverage is the movie equivalent of the 2019 hit movie, Cats," the review reads. Ouch. 
There is one four-star reviewer who likes it, though the comparison to a cocktail with melted ice seems like an odd reason to love something. "This drink sort of tastes like the last few sips of a mojito when some of the ice has melted and it's a little watered down. I honestly didn't expect it to taste as good as it does, and I will definitely purchase again!" they wrote. 
LaCroix's Coconut Cola also got mixed reviews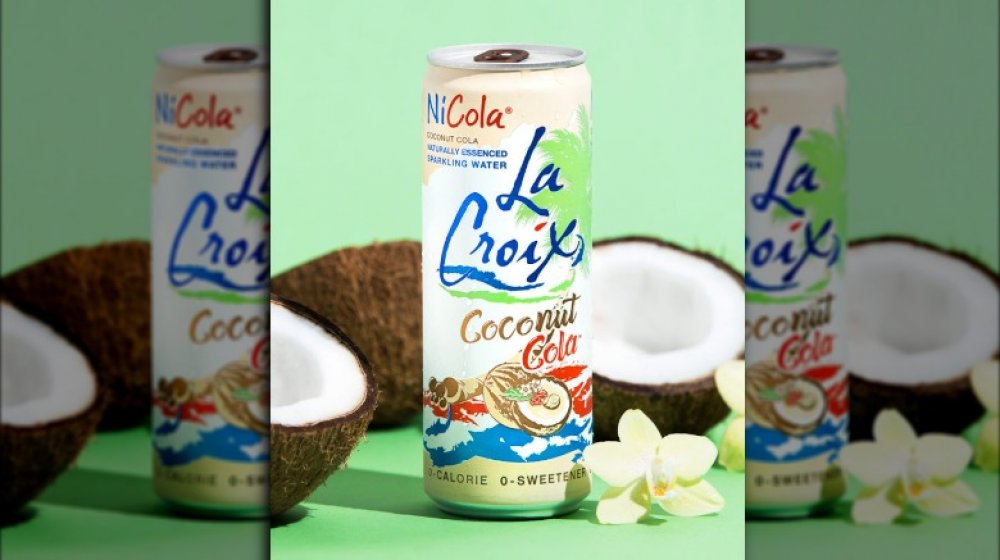 LaCroix
Amazon users who got their hands on the Coconut Cola flavor as part of a three-part set (along with the Cubana and the Coffea Exotica — a coffee flavored seltzer water) seemed to be equally conflicted. One reviewer admitted the Coconut Cola was a flavor that they wouldn't ever purchase again, and another admitted that there was "too much" going on in the beverage. A third reviewer who ordered the three-pack remarked that she enjoyed the Coconut Cola more than LaCroix's original coconut flavor "because the 'cola' takes some of the suntan oil edge off." Talk about backhanded compliments.
Delish points out that the summery theme found on the packaging of both Cubana Mojito and Coconut Cola likely means neither will be hanging around for longer than a few months, so if you've taken a liking to them, you'll want to stock up. One thing's for sure: Whether good or bad, people are definitely talking about these new drinks.