Hallmark Channel's New Wine Line Has Everyone Talking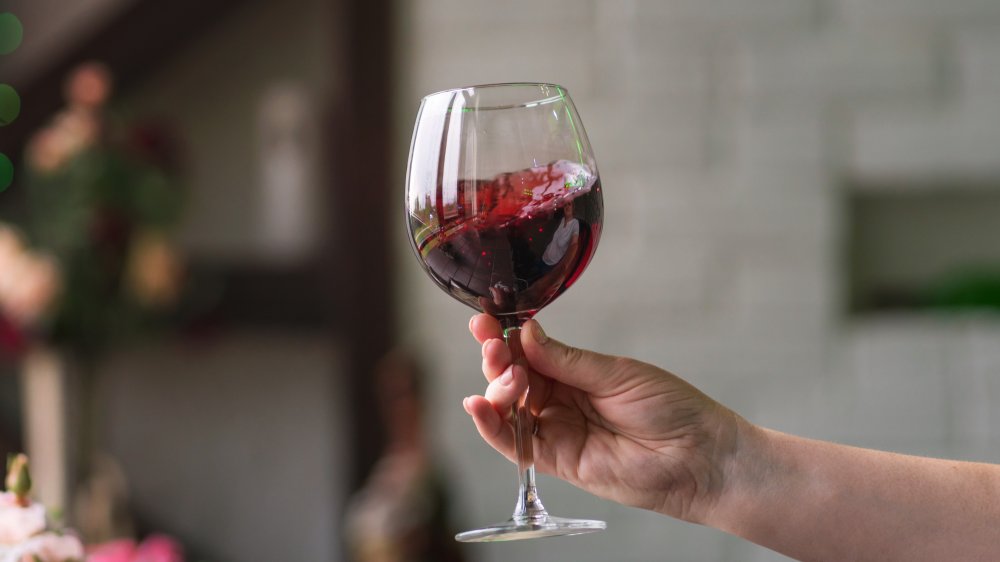 Shutterstock
Hallmark Channel has given us one more reason to reach for the tissues and, this time, we're crying tears of joy. They've just announced a new Christmas-themed line of wines that are available for pre-order now and will arrive at your doorstep just in time for the October launch of Hallmark Channel's annual 'Countdown to Christmas' movie marathon (via Country Living).
According to Hallmark Channel Wines, there are two varietals available, aptly named "Jingle" and "Joy," which can be purchased as a two-, four-, or six-pack, or a 12-bottle case. "Jingle" is a rich 2018 Cabernet Sauvignon promising notes of dark chocolate, cherry, and holiday spice. Festive! "Joy," on the other hand, is a juicy, citrus-flavored 2019 Sauvignon Blanc with notes of tropical fruit, white peach, and ripe pineapple. Sounds like just the thing we'd like to sip on while watching Candace Cameron Bure fall in love on her quest to discover the magic of Christmas.
Hallmark Channel's wines are part of a seasonal lifestyle experience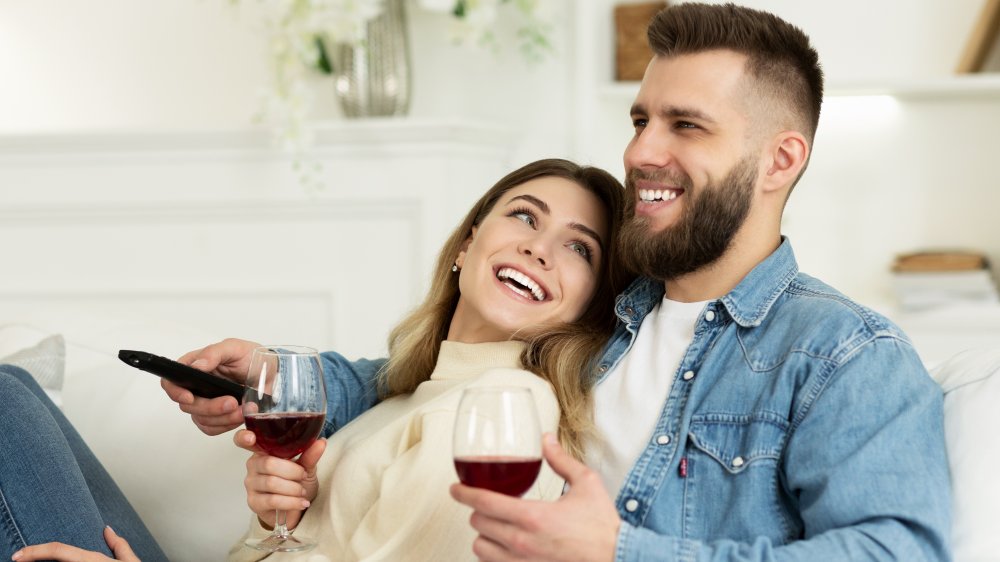 Shutterstock
The announcement of Hallmark's new line of wines comes in the midst of their annual "Christmas in July" programming, the preamble to "Countdown to Christmas,"' which runs from October through to the end of the year. The world can't get enough of Hallmark's brand of Christmas and it only makes sense to provide a festive beverage to go alongside the celebration. 
Danielle Mullin, the Senior Vice President of Marketing for Crown Media Family Networks, told Parade, "Over the last 10 years, 'Countdown to Christmas' has evolved into something more than a collection of holiday movies, it has become a seasonal lifestyle experience." She continued on to explain the wines are "designed to enhance our viewers' enjoyment of the holidays." Parade notes the Christmas-themed wines were created in collaboration with lifestyle wine company Wines That Rock, who specializes in connecting brands with their fans. Hallmark Channel's wine line is a limited edition and, at only $14 per bottle, we expect they'll be sold out soon.
What to pair with Hallmark Channel's new wine line (besides Christmas movies, of course)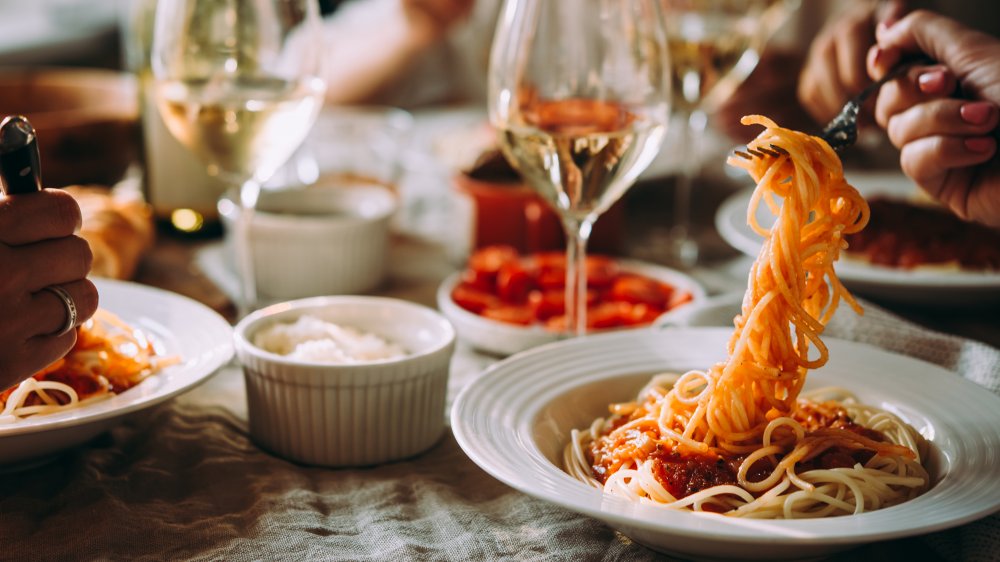 Shutterstock
A Hallmark movie marathon, and a bottle of the wine inspired by it, wouldn't be complete without delicious pairings. Although any Hallmark Christmas rom-com will pair just fine with either of their new wines, there is some science when it comes to pairing wine and food. A full-bodied Cabernet Sauvignon like "Jingle" begs for beef short ribs or a roasted vegetable tart, according to Food & Wine. Wine Folly suggests creamy goat cheese, white bean casserole, or white lasagna to go alongside a fruity Sauvignon Blanc like "Joy." 
However, we also like the idea of Hallmark host Debbie Matanopoulos' recipe for beef bolognese, which she says can be paired with both Jingle and Joy (via Hallmark Channel). The recipe uses ground beef and pork, carrots, onions, celery, tomatoes, plus a good helping of whole milk, dry white wine, and parmesan cheese. All that's missing is Hallmark on the TV and your coziest blanket. Cheers!