Professional Chef Reveals The One Ingredient You're Not Using Enough Of - Exclusive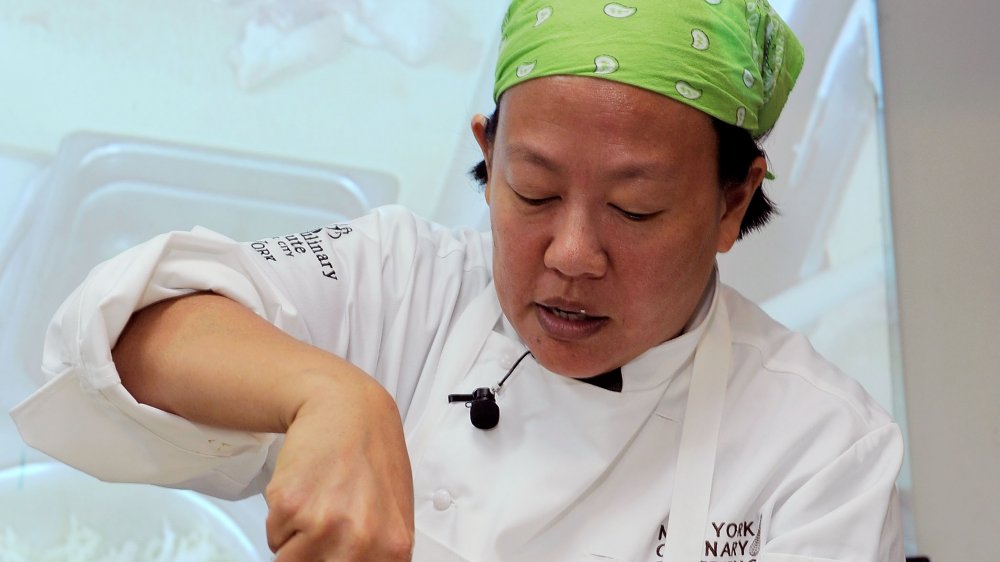 Larry Busacca/Getty Images
We may receive a commission on purchases made from links.
Let's just say Chef Anita Lo knows her way around the kitchen. A Michelin star winner who was the first female chef invited to cook a state dinner for then-President Barack Obama, Chef Lo starred in the early seasons of Top Chef Masters and Iron Chef, in which she defeated competitor Mario Batali. Her restaurant, Annisa, received three stars from The New York Times, and her latest accomplishment has been joining the all-star lineup alongside famous chefs Paul Liebrandt and David Burke, to teach in a Master Series of virtual cooking courses on CocuSocial. (Chef Lo's course will be taught August 16th.)
There's one cooking mistake, though, that makes Chef Lo cringe. In an exclusive interview with Mashed, Anita Lo said it's a shame when novice cooks spend so much time carefully researching a recipe, shopping for all of the ingredients, maybe even buying some new cooking equipment in the process, and setting a nice table... but then, when the food is served, it just doesn't taste very good because it's missing one important ingredient: salt.
Chef Anita Lo says we need to get over our fear of the salt shaker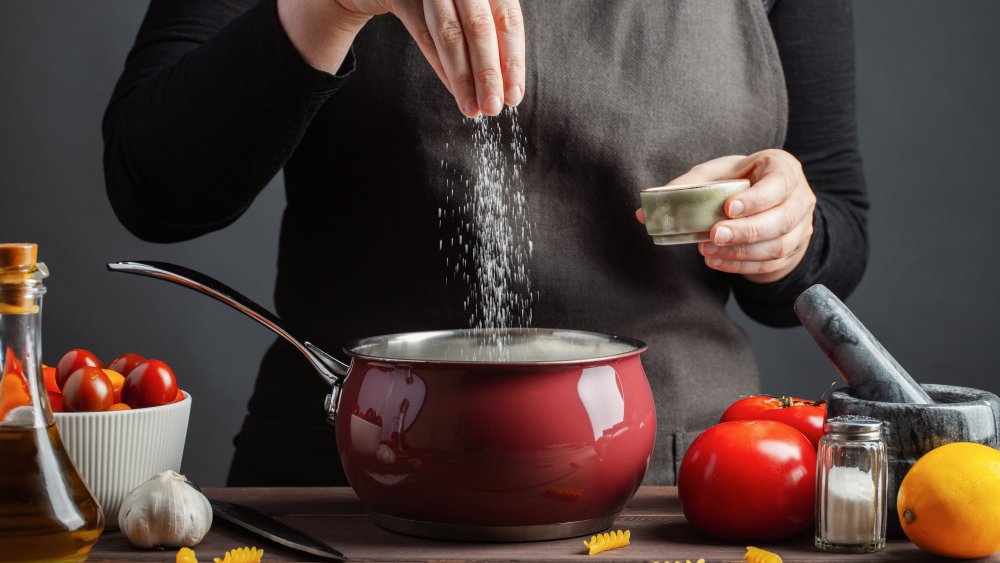 Shutterstock
When she tastes food prepared by novice chefs, the most common problem is, "It's under-seasoned," Chef Lo said, "or at least, according to my palate." People tend to think of salt as unhealthy, but they are wrong. "It's one thing if you've got high blood pressure and need to watch your sodium, but if you don't, when you're drinking enough water, salt is one of the elements that you need in your body," she noted.
According to Chef Lo, salt isn't a "flavor," necessarily, but an enhancer. "It makes everything taste more like itself," she said. You can perfect your sauteeing technique and get better about your knifing skills, but until you learn to embrace the salt shaker, Chef Lo said your cooking won't reach its full flavor potential. "Getting that level right is one of the most important things you can do in the kitchen," she said.
How will you know when your food has the right amount of salt? You're going to have to keep tasting it as you're cooking until you know it's exactly right. "Taste everything!" Chef Lo advised. And as you toss in any ingredient, give it another taste to avoid overdoing the salt — or any other spice — which can also be a problem. "Make sure it tastes good before you add it and ruin the whole thing," she added. "Taste and adjust."
You're a better cook than you think you are, according to Chef Lo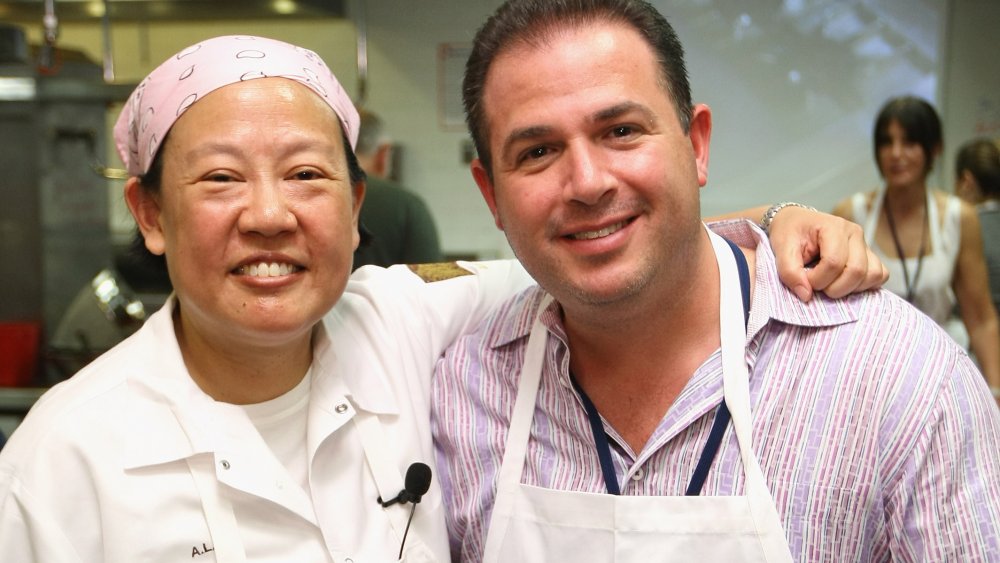 Neilson Barnard/Getty Images
Our fear of salt notwithstanding, Chef Lo believes we all have the power to become great home chefs. "I believe in people's abilities," she said. "I've always found people could learn how to cook. It's not rocket science!" If you put your heart into the task at hand, she added, your final product not only will be delicious, but it also will reflect what makes you unique. "I really do believe that cooking should be about you," she said. "I think you should cook what you love and that love will come through on the plate." 
Once you've mastered the basics and learned to put your whole self into your cooking, you might even stop spending so much money eating out. "I personally don't go to steak restaurants just because it's so expensive," Chef Lo said. "I tend to just buy my steak because I know how to cook it and I think I save a lot of money that way." True, Chef Lo is an expert, who has owned her own award-winning restaurants and written two cookbooks. But that doesn't mean that the rest of us can't also learn to prepare a dinner that will taste better than that place in town where you can never get a reservation. "There are some really great home cooks out there that make their own cheese!" Chef Lo added.
Be sure to reserve your spot in Chef Lo's virtual cooking class on CocuSocial, which will be taught on August 16th.