Why Everyone's Talking About Costco's Bubble Fruit
Costco is carrying a super unique new product that combines a regular fruit cup with something unexpected. The latest item to grace the shelves of the beloved big-box retailer is actually a new take on classic lunchtime fruit cups. And while no one probably wants a syrup-filled canned fruit cocktail, you might be lying to yourself if you say you don't enjoy a lighter fruit cup every now and again. Besides, fruit cups are an easy and refreshing item to keep on hand in the pantry thanks to their shelf life.
The reason everyone is obsessed with these new Costco fruit cups is because they are bubble fruit cups, which means the otherwise normal-looking snack actually has flavored popping boba bites inside. It's a tempting addition for kids and adults alike, especially if you love new twists on your childhood favorites. And at $8 per box of 16 Del Monte's bubble fruit cups, this is definitely something to pick up during your next shopping trip (via Delish).
They have mind-blowing boba bubbles inside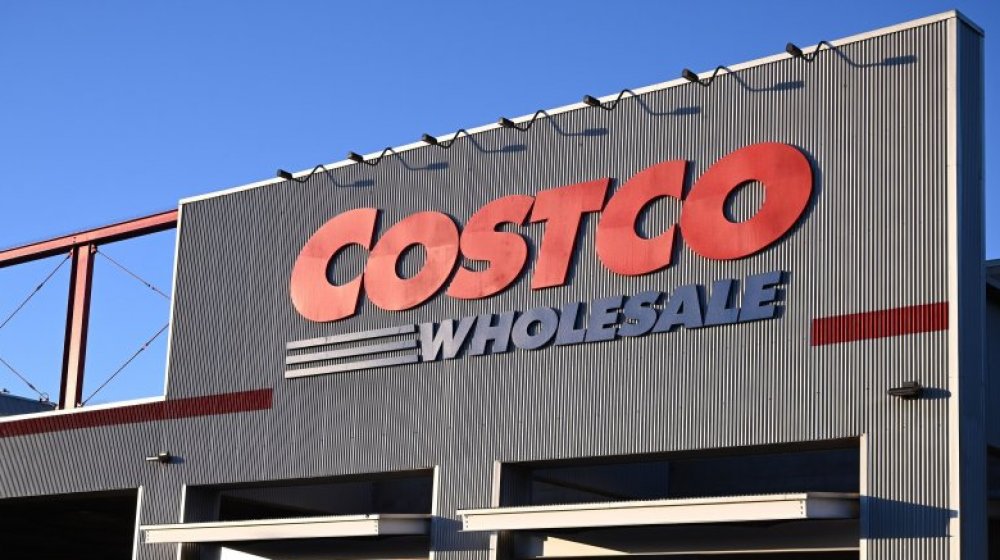 obyn Beck/Getty Images
We're not sure why flavored boba bubbles have not been introduced to fruit cups before, but it's a pretty exciting change. The new Del Monte bubble fruit cups currently come in one flavor: peaches paired with strawberry lemonade-flavored popping boba. So, when you dip your spoon into the individual cup, you'll get sweet bites of real peaches along with the popping boba, which releases the strawberry lemonade liquid into your mouth. No artificial sweeteners or flavors are used either.
While it sounds delicious regardless, it is worth noting that these bursting boba bites are not the same thing as the tapioca pearls you might think of if you are used to drinking bubble tea. These fruity boba bubbles are more like the kind you would use as a topping at your favorite frozen yogurt joint, and are also similar to those used in Disneyland's Infinity Fizz drink if you're familiar with it.
Though there are a lot of different kinds of boba bubbles, it's possible these might be of the aloe vera variety. Aloe vera boba tends to be soaked in syrup and tastes refreshingly sweet. It's often paired with tropical or fruity flavors as well, which seems to make sense for these fruit cups (via Thrillist).
Keep an eye on your local Costco's snack aisle to try these as soon as you can.