The New Starbucks App Feature Everyone's Talking About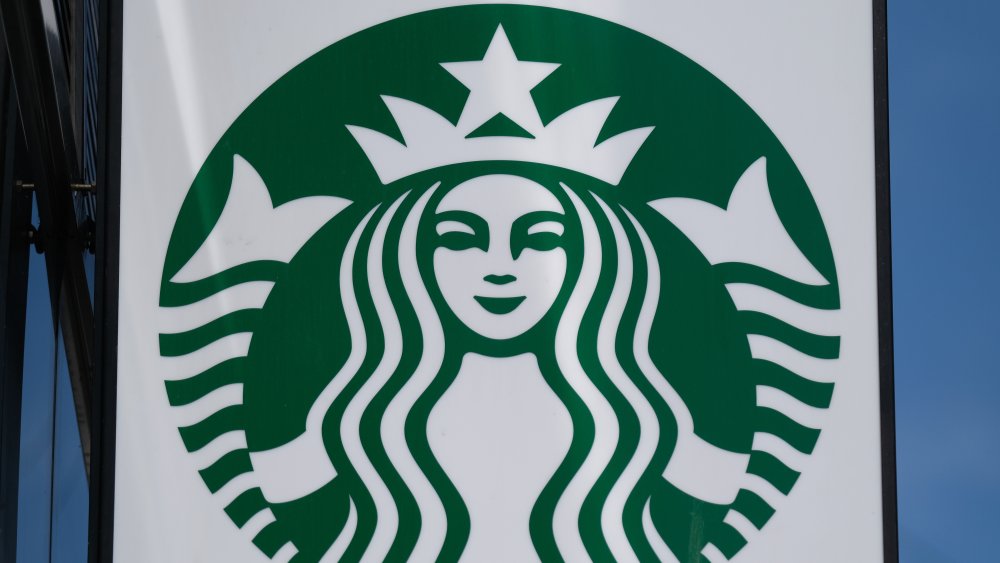 Yuriko Nakao/Getty Images
Starbucks has faced a very specific challenge throughout the course of COVID-19, but its latest app feature has finally solved the issue. Starbucks enthusiasts are likely to know that the incredibly cute and colorful line of Starbucks glasses, tumblers, and other drinkware items can only be bought in-store. Even as the new summer drinkware was being released at the end of May, it wasn't until this week that the coffee company found a way to let customers buy the latest releases without having to physically come into store locations (via Elite Daily). 
The chain has updated its app with a new feature that essentially allows you to reserve whatever tumblers or cups you want to buy for pick up (via The Daily Mail). This is definitely worth celebrating because so many items within the Starbucks drinkware collection are limited edition or seasonal. While this hasn't been confirmed, you might still be able to get those city-branded cups, too. So, if you happen to be road-tripping and want to pick up a local Starbucks cup to remember your visit, then perhaps you can try to order it without going into the store.
What you need to know about ordering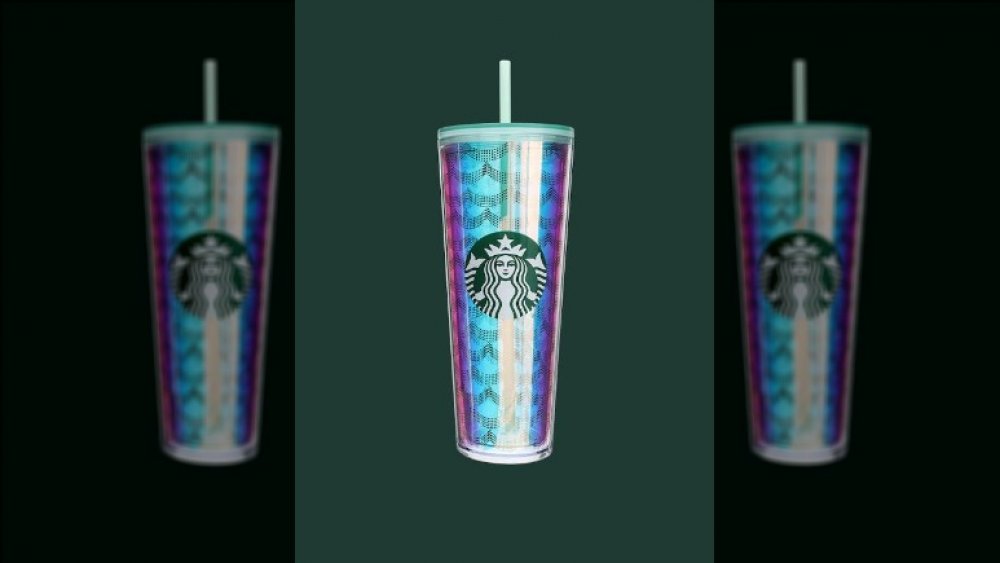 Starbucks
Ordering Starbucks drinkware should be a breeze if you are someone who has a daily habit of ordering your afternoon pick-me-up through the app so it will be waiting for you at the store. Even if you are new to the Starbucks app, you won't have any problem navigating this feature. The new addition to the app is located right on the digital menu — all you have to do is open the Starbucks app on your phone, go to "Order," then select "Menu" (via Delish).
Once you've reached the "Menu" on the app, just scroll until you see "Drinkware." From here, you can scroll through and see which cups, tumblers, mugs, water bottles, and more are available at your own local store. If you see one you can't live without, just add it to your order. So, when you go to pick up that coffee you ordered, your new drinkware will be waiting for you too.
This sounds like a really convenient (and safer) way to stay up to date with the newest drinkware collection, and you know you're excited about it. Go forth, drink coffee, look stylish, and stay well-caffeinated.