Aldi Is Taking A Big Step To Protect The Health Of Its Customers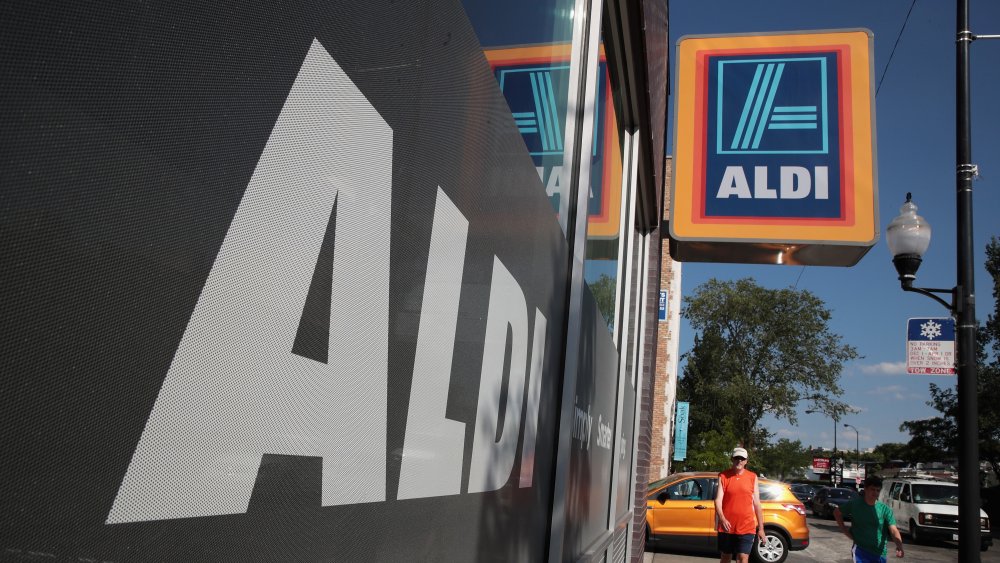 Scott Olson/Getty Images
If you don't have a face mask or aren't in the habit of wearing or carrying one when you leave the house, it might be time to change that. Since the CDC has definitively said face coverings are an effective way to prevent the transmission of COVID-19 if you are asymptomatic – or to protect you from the virus if you aren't – more supermarkets and retailers will be enforcing a no mask, no shopping rule (via Supermarket News).   
On its corporate site, Aldi says: "We continue to monitor safety protocols from the CDC as well as state and local health officials. Most recently, the CDC stated that cloth face coverings are a critical tool in the fight against COVID-19 and could reduce the spread of the virus. Our new face covering policy is an enhanced safety measure intended to help limit the spread of COVID-19." 
Aldi's employees already wear face masks; the requirement was first put in place back in April, along with other measures to protect staff against the novel coronavirus.
Aldi recommends you shop online if you're not comfortable with a mask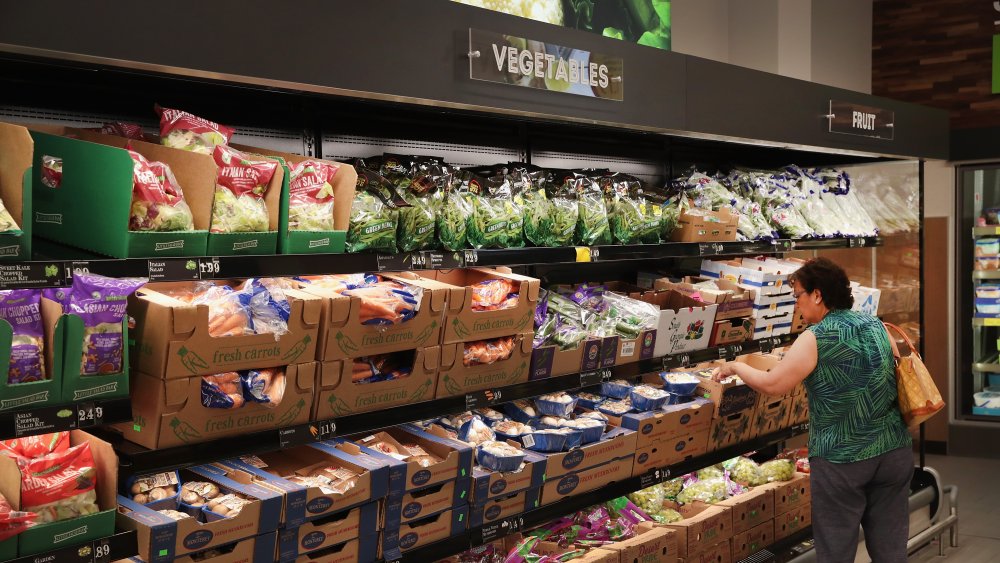 Scott Olson/Getty Images
While some retailers, like Target and Sam's Club, have said they will offer complimentary disposable face masks at the entrance if a shopper doesn't already have or wear one, trust no-frills Aldi not to make a similar offer (via Supermarket News). "We encourage any customer that is unable or unwilling to wear a face covering, to visit shop.aldi.us for grocery delivery – and even Curbside Grocery Pickup in many locations," the retailer said on its site.
Aldi's no mask, no shop rule takes effect on July 27 – which means you have plenty of time to go to Aldi to pick up what you need if you really don't feel a mask is for you. But given the speed at which the virus seems to be taking over communities and states, we think it's best to listen to the CDC and wear a mask (and practice social distancing) when you go grocery shopping, if not for yourself then as a courtesy to the store staff and to those around you.