The Real Reason You Shouldn't Buy Target's In-House Coffee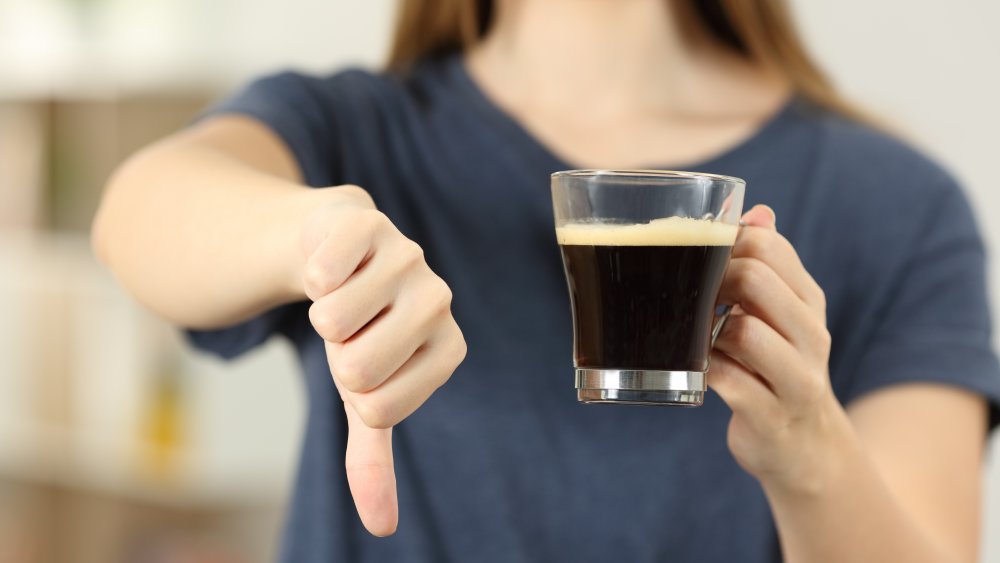 Shutterstock
A trip to Target almost always yields some unexpected treasures, whether it's twinkle lights at the Dollar Spot or a fabulous Isaac Mizrahi wrap dress (all the more enticing when there's only one left in your size). If your mission is simply a Target grocery run, you may find yourself sucked into the vortex of impulse buys. How can you pass up those adorable little Archer Farms puff pastries, or that indulgent-looking tub of creamy Simply Balanced cashew butter? And oh, look at that coffee! Less than $3 for a three-month supply of Market Pantry Medium Roast Ground Coffee?!
Let's stop you right there. Coffee lovers want to warn you that this is not a bargain — if anything, judging by the agony some shoppers say they experienced when drinking this brew, maybe the retailer should be paying you for inflicting their substandard beans upon your palate. "It tastes like water and is basically a hot cup of acid reflux," one reviewer wrote on Target's website, adding, "My husband and I have both tried it for a few days and we are both feeling the pain. Literally. I definitely got what I paid for here." CheatSheet included Market Pantry coffee in their list of things to never buy at Target, right in between overpriced books, and poor-quality baby formula.
Coffee experts explain why Market Pantry coffee misses the mark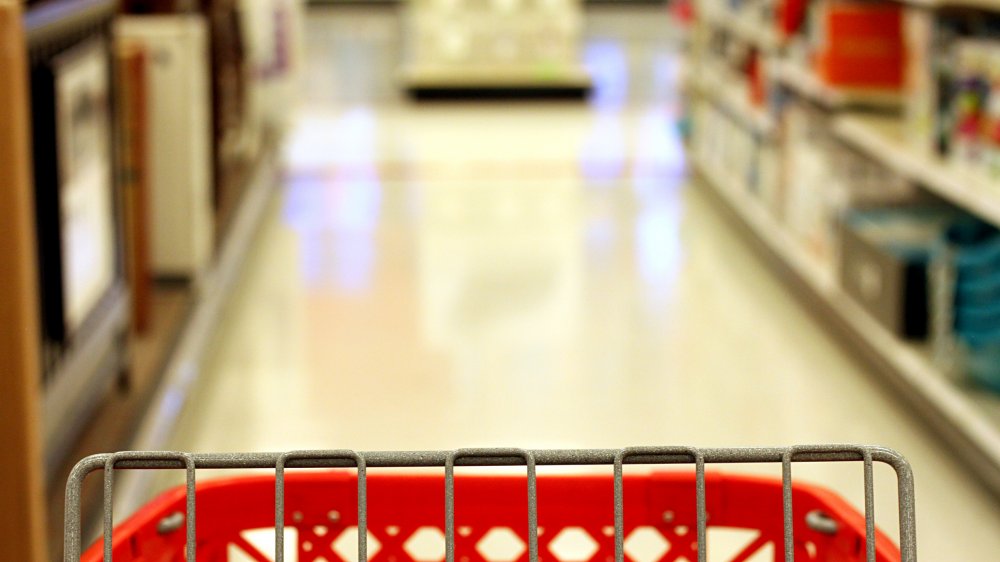 Shutterstock
A Consumer Reports blind taste test that put Market Pantry at the bottom of its list said this blend suffered from both bitterness and lack of complexity. This opinion was shared by the Coffee Coffee Coffee reviewers, who gave both the medium roast and the French roast Market Pantry flavors a try. The medium roast, in particular, lacked "outstanding flavor" — some coffees have hints of chocolate or are "roasty," the reviewers explained, and Target's coffee was merely "not offensive." They did find that the French roast had an aroma that drew them in, but once they took a sip, they said it wasn't as good as Walmart's Great Value brand. In fact, they had to fantasize about a really amazing Nicaraguan micro roast they'd recently enjoyed to finish their cups.
If you're wondering whether Market Pantry tastes better in K-cup format, some coffee fans have regretted subjecting their Keurig machines to Target's coffee pods. "It's flavorless yet vile, catching in the throat like air from a house inhabited by forty cats," a reviewer posted on BoingBoing. "Imagine, if you will, old espresso grounds resteeped in sweat and sweetened with flakes of seborrheic dermatitis. You have imagined something no less unpleasant than Market Pantry Premium Roast." Ouch.