You Can Still Get A Quesarito At Taco Bell. Here's How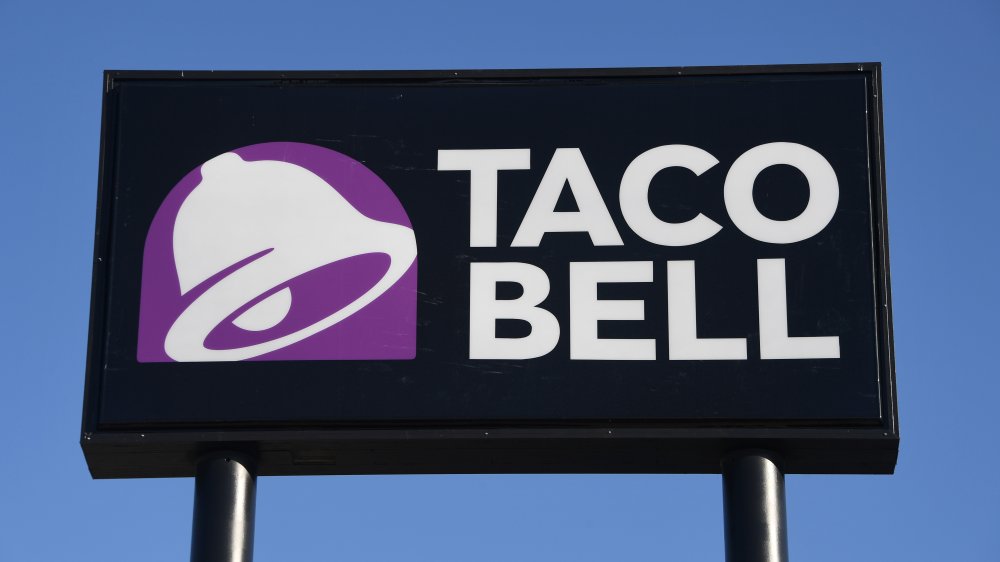 Ethan Miller/Getty Images
Taco Bell's announcement of a new, limited menu roll-out may have felt like a crushing blow to your already-fragile psyche. The coronavirus pandemic has forced a lot of change in the world, but did it have to mess with our favorite Mexican-inspired comfort food, too? Every cloud has a silver lining, though. Thankfully, the beloved Quesarito was omitted from the list of soon-to-be axed menu items. Taco Bell has confirmed on its website that as of August 13, 2020 the following objects of our fast food desire will disappear: the Grilled Steak Soft Taco, the 7-Layer Burrito, the Nachos Supreme, Beefy Fritos Burritos, Spicy Tostadas, Triple Layer Nachos, Spicy Potato Soft Tacos, Cheesy Fiesta Potatoes, both the Cheesy Potato and Beefy Nacho Loaded Grillers, Chips & Dips, and last but not least, the Mini Skillet Bowl. Sigh. RIP, darlings. 
But prior to Taco Bell's official statement, a Taco Bell employee leaked the news of potential menu changes to Reddit. At the time, his list included the fan-favorite Quesarito. Twitter exploded with anguished posts like, "Taco Bell got rid of the Quesarito. Im going into hibernation forever bye." Another user commented, "Add getting rid of the Quesarito to the list of why 2020 sucks". Well, everyone can breathe a sigh of relief. You can still get a Quesarito at Taco Bell, just not at the restaurants.
Order your Taco Bell Quesarito online
After August 13, you won't be able to order a Quesarito from the drive-thru or from the regular menu board. But, you can still score one by placing an order on Taco Bell's website or through their mobile app. According to Fox News, the need for "faster, safer, and easier" ordering spurred Taco Bell's recent menu changes. In Taco Bell's announcement, they noted, "a simplified menu and innovation process will leave room for new fan favorites, continued progress in categories such as plant-based diets, and even opportunities for the return of some classics on a limited time basis." 
Taco Bell went on to confirm the availability of the Quesarito through digital orders. They also reminded vegetarians that their menu is still highly-customizable, and announced they've added some new things in exchange for those that have been removed, including a $5 Grande Nachos Box, and a $1 Beef Burrito (pricing and participation may vary by location). These extra items are really just gilding the lily though. You had us at Quesarito, Taco Bell.