Everything You Need To Know About Wendy's New Rewards Program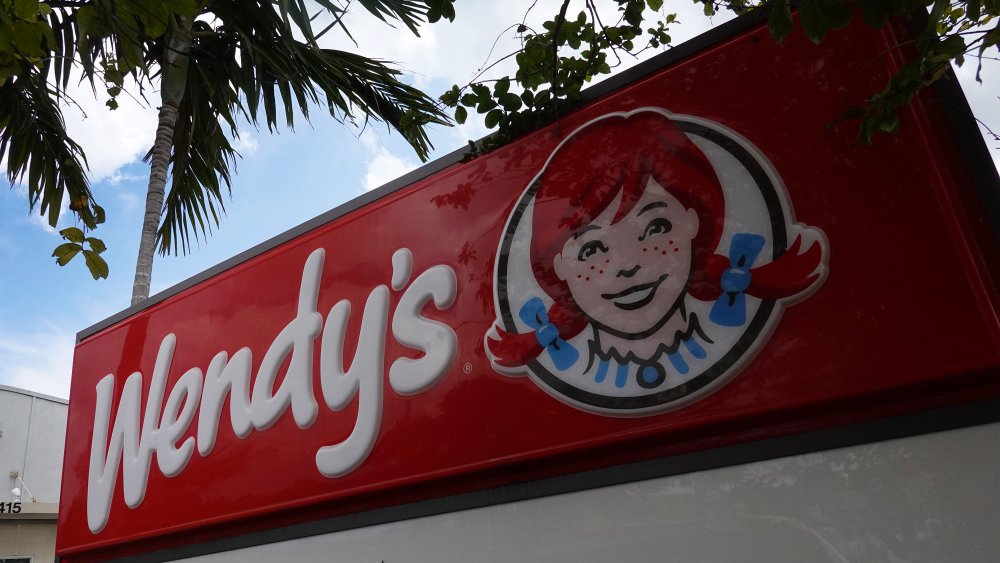 Joe Raedle/Getty Images
While every business under the sun now seems to offer a loyalty program, fast-food burger joints haven't exactly jumped on the bandwagon. But now, there's hope — CNN Business reports that Wendy's has become the first major burger chain that is offering a rewards program to customers.
Here's how Wendy's Rewards works: Customers create a MyWendy's account online or in the Wendy's app (those who already have an account will be automatically enrolled). Then, when purchasing food through the Wendy's app, website, or in-store (including drive-thru orders), members earn 10 points for every dollar spent.
For orders via the app or website, points are automatically applied. At physical stores, customers scan a QR code for point accrual. Wendy's also hints that there will be offers for bonus points on certain food items periodically, as well as extra points awarded for completing "challenges," any of which will be called out on the app.
The new program's timing seems strategic. Even before Wendy's faced online backlash and COVID-19-related challenges, the chain's revenues and net income had decreased in the first quarter of 2020, compared to the same quarter in 2019 (via Nation's Restaurant News). Simultaneously, CNN Business notes that Wendy's now acquires 5.5 percent of sales from online and app orders, which has doubled from last year — plus, its digital customers spend more and visit more often.
The benefits and limitations of Wendy's Rewards
When it's time to cash in on those hard-earned rewards, customers can scan through the Rewards Store on the app and apply to the order, with one reward allowed per purchase. For as low as 150 points, customers can start redeeming for a free small Frosty, while higher-point orders include the 700-point Breakfast Baconator.
A few caveats: While the company explains that paying with a gift card will earn points, buying gift cards will not — points are accumulated only on actual food and drink purchases. In addition, ordering through a third-party delivery app, like DoorDash or Uber Eats, will not rack up any points at all, though the chain says that "could change in the future."
In addition, points should post to the user's account within 48 hours, but they expire within one year of posting, and rewards expire within 30 days of claiming. And, of course, any taxes, fees, and tips are not awarded points.
Finally, if you're a Wendy's fan, you might want to act fast — according to Nation's Restaurant News, Wendy's is enticing customers to hop aboard its loyalty train with a double-points offer on first orders, but "for a limited time" only.