The Controversial Ingredient Ayesha Curry Adds To Her Guacamole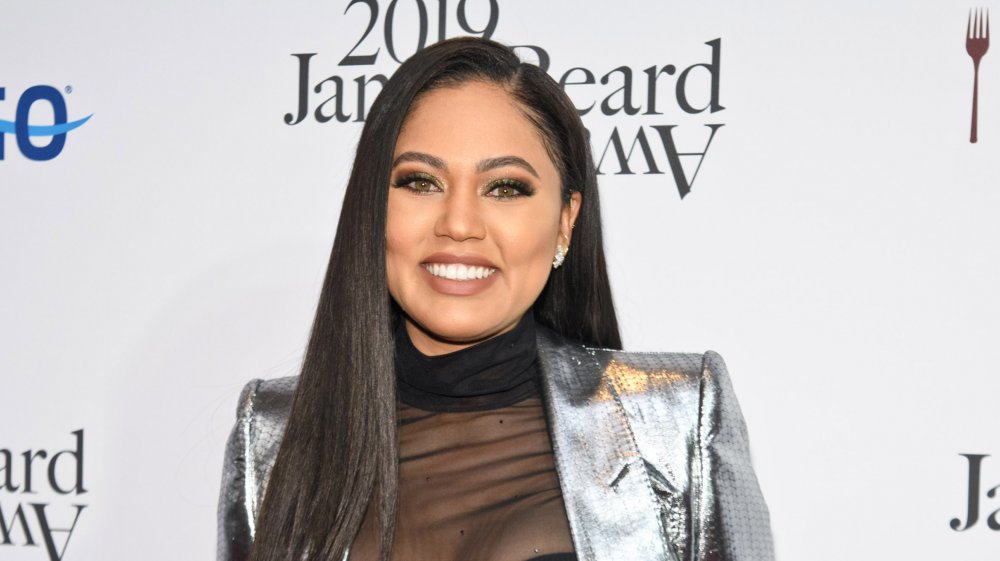 Timothy Hiatt/Getty Images
If you're familiar with Ayesha Curry at all, you know she does a lot of things very well. The mom of three and wife of Golden State Warriors point guard Steph Curry is a TV personality and entrepreneur whose resume includes a Food Network show, a co-hosting gig on The Great American Baking Show, and her own cookware line (via Biography). Translation: She's a reputable source when it comes to cooking advice. 
But, according to The Daily Meal, when Curry appeared on Ellen to share some or her favorite recipes, including one for chips and guacamole, minds were blown, and not in a good way (Twitter basically lost its collective mind). In addition to the traditional elements of avocados, garlic, red onions, cilantro, lime juice, salt, and pepper, Curry folds shredded Havarti cheese into her guacamole. Ummm, what? Okay, cheese certainly belongs near guacamole, like on nachos or in 7-layer dip. But does cheese belong in guacamole? And Havarti cheese, no less? Actually, Curry may be on to something.
Cheesy guacamole is a thing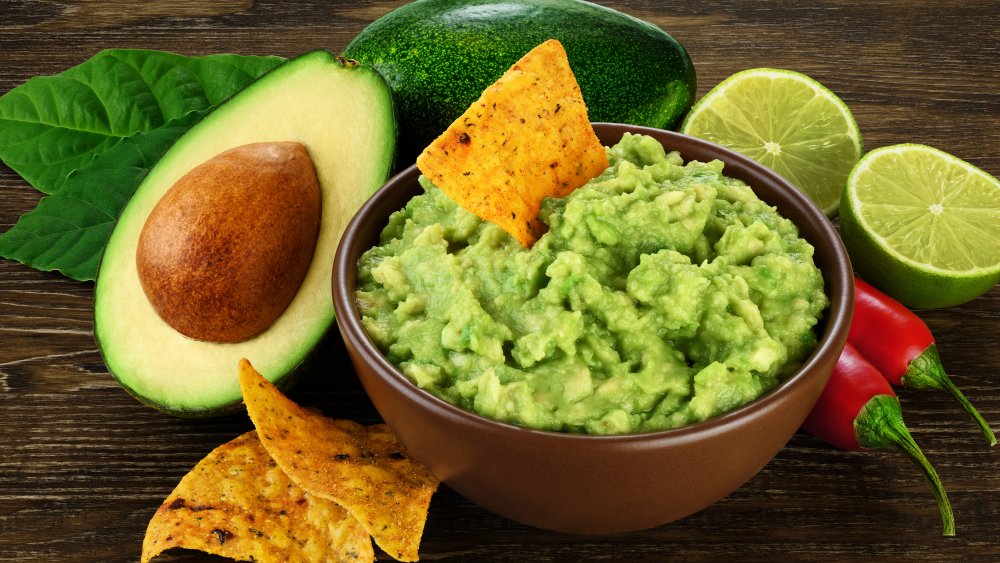 Shutterstock
If you're willing to consider cheese as an ingredient in your guacamole, you might envision some sharp cheddar or spicy pepper jack cheese in order to stay in line with the Mexican food theme. According to Shisler's Cheese House, Havarti is a Danish cow's milk cheese that's sweet and slightly acidic with a buttery aroma and a creaminess that stands up well to spice. So, while it's decidedly outside the box for a Mexican-inspired dish like guacamole, can you really go wrong with something labeled as buttery and creamy? We think not. Avocados are pretty buttery and creamy themselves so perhaps it's not too much of a stretch to put the two together. Plus, there's plenty of spice in Mexican cuisine and, if you're in the camp that prefers a little diced jalapeño in your guac, the addition of Havarti cheese might balance things out. 
Before we officially pledge allegiance to the whole cheese in guacamole thing, though, let's check in with some unofficial experts. Chrissy Teigen puts cheddar cheese in her guac. She admits it's controversial, but adds that even the guac purists can be convinced. Cookbook author and food blogger Gaby Dalkin is also a fan of the cheddar/guacamole combo, saying the results are firework-worthy. And, perhaps most telling of all, Avocados from Mexico shares six cheesy guacamole recipes on their site, featuring everything from Parmesan, to Gorgonzola, to pimento cheese. Come on now. If Gorgonzola has a place in guacamole, surely Havarti is welcome to stay.