The Unexpected Ingredient That Makes Store-Bought Hummus Better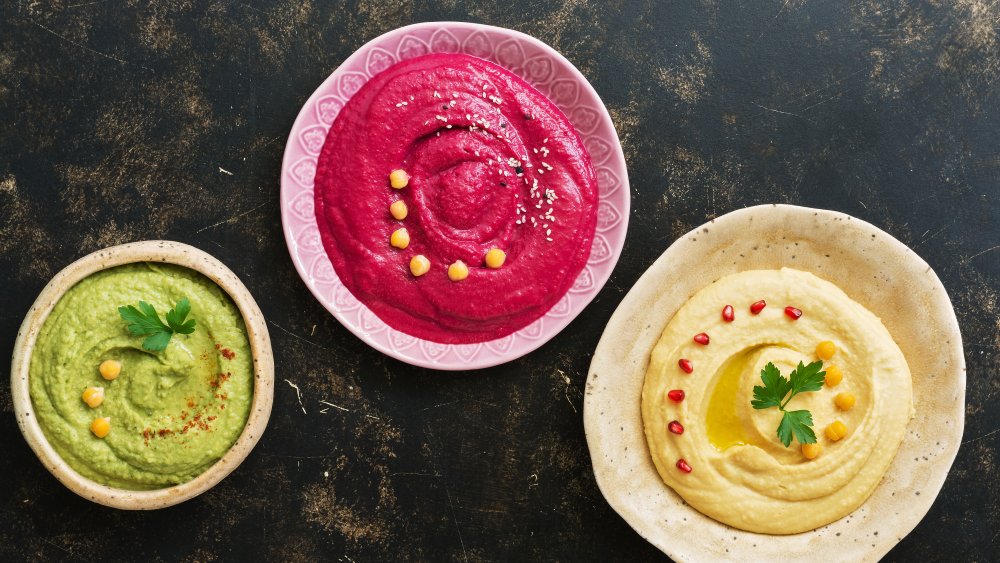 Shutterstock
Flavored hummus has gone off the rails in recent years. It started with tame, expected twists: red pepper, roasted garlic, pine nut hummus. Then things got funky. We don't mean bad, just different. Faster than you could say "tahini," there were recipes for sriracha-infused hummus, pesto hummus, pizza-inspired hummus, and it's got our heads spinning just a bit (via Brit + Co).
But even if you've tried the ridiculously unorthodox chocolate hummus, that doesn't mean you've run out of options to explore. Next time you buy — or better yet make — plain hummus, try adding za'atar into the mix. The Middle Eastern spice blend is a staple in Syrian and Lebanese cuisine, among others; sprinkling some onto your hummus simply makes sense. While the ingredients can vary, za'atar principally combines oregano, thyme, toasted sesame seeds, and bright-tasting sumac, a powder made of dried berry. It's been around for centuries, and is often simply sprinkled atop fresh bread, according to NPR.
Za'atar can be bought, or you can make it by blending the ingredients above. We promise, your hummus-and-pita routine will get a lot more interesting.
Other additions: experimenting with hummus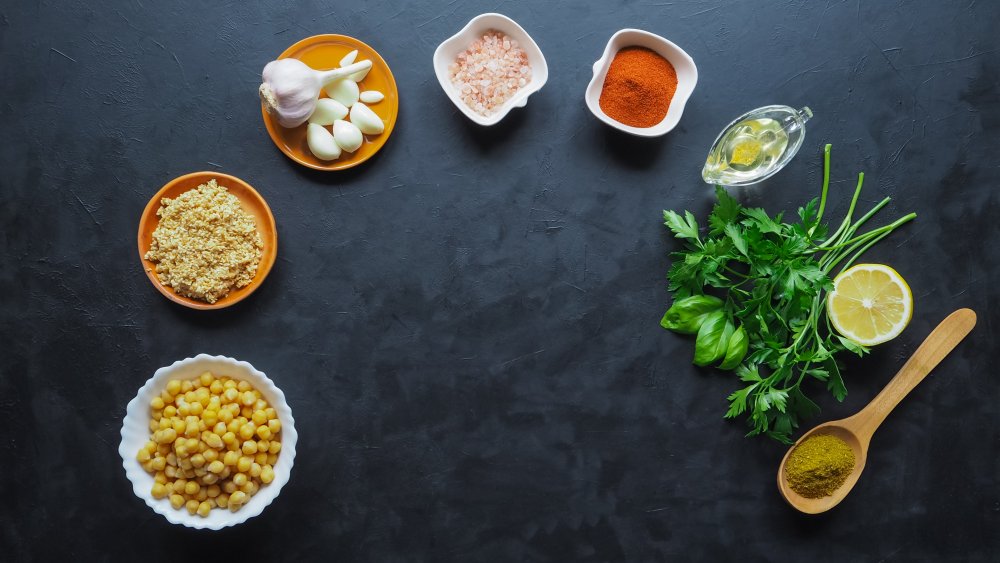 Shutterstock
There are other ingredients you can add to your plain hummus that will, quite literally, spice things up. If you want to explore the sweet complexity of roasted garlic, throw some in the oven and blend it into your hummus. The outcome will be astronomically different than that of the garlic powder tuck into some store-bought brands. Or, you can infuse olive oil with chile peppers and herbs, according to Food52. Pouring a bit of herb oil over your hummus will not only impress whomever you're serving it too: It'll add more subtle flavor and smell amazing.
And let's not forget that homemade hummus isn't off the table: Making your own isn't time-consuming, and it's definitely cost-effective. The ingredients, after all, are accessible and often affordable: Chickpeas, lemon juice, salt, tahini, and garlic make up the bulk of the recipe. When you make it yourself, you also wield the incredible power of customizing hummus to fit your exact tastes (via The Kitchn). Whether that involves adding za'atar or chocolate, well, that's up to you.