We Finally Know How To Make The Cheesecake Factory's Sangria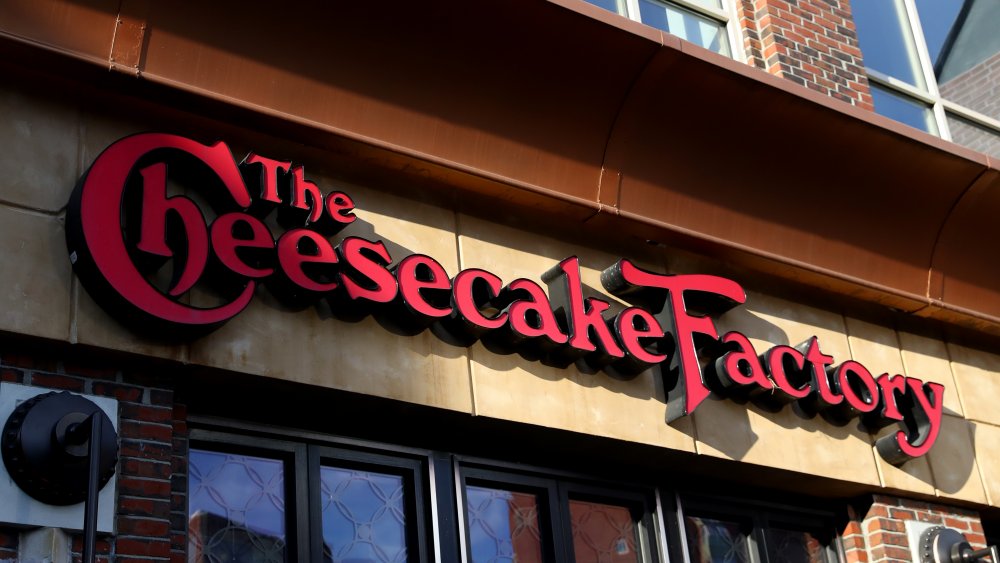 Maddie Meyer/Getty Images
The Cheesecake Factory has blessed us with the recipe for their red sangria and it's a must-try. Their chosen combo of fresh fruit and luscious fruit juices, plus Cabernet Sauvignon, Riesling, a dash of rum, and a hint of spice gives this big-batch cocktail a classy, festive vibe, which we need — because is summer even summer without sangria? 
According to Food & Wine, sangria was originally always made with red wine — the name "sangria" comes from the Latin word for blood for that reason — but as it gained popularity, hundreds of variations have come into play. The Cheesecake Factory is so well-known for their pricey (yet delicious) cocktails that this refreshing twist on a classic is sure to be a winner. And since most of us are conducting happy hour at home now, this recipe will be a welcome addition to our repertoire. It's simple to make too, so even if you're a novice mixologist, you'll be able to achieve cheers-worthy results.
Making the Cheesecake Factory's sangria is easy
The Cheesecake Factory's sangria recipe starts off with prepping some fresh fruit. After all, what's a pitcher of sangria without those signature hunks of juicy, colorful fruit? You'll need an orange, a pineapple, and an apple. Slice the orange in 1/4-inch half moons, cut two 1/4- to 1/2-inch rounds of pineapple and slice them into 8 wedges, then core the apple and cut it into 1/4-inch slices. 
Good news — that's as difficult as this recipe gets! The rest is just grabbing a pitcher and combining your liquid ingredients, which are two bottles of Cabernet Sauvignon, 6 ounces of Riesling, and 3 ounces each of spiced rum, simple syrup (that's just a combo of equal parts sugar and water, heated or shaken until it dissolves), cranberry juice, mango juice, and passion fruit juice. If you can't find mango juice, substitute guava juice. Frozen tropical juice concentrate can take the place of passion fruit juice if you can't find it. 
Finish the mix off with a pinch of cinnamon and refrigerate the whole thing for 12 hours. This step is important as it allows the flavors to meld (via Vinepair). When you're ready to serve, pour your sangria over ice in a glass, top it with a splash of soda water, and garnish it with a spoonful of fruit from the pitcher. Somebody get us a tiny paper umbrella and some avocado egg rolls — we're ready to party!