The Real Reason Aldi Closes So Early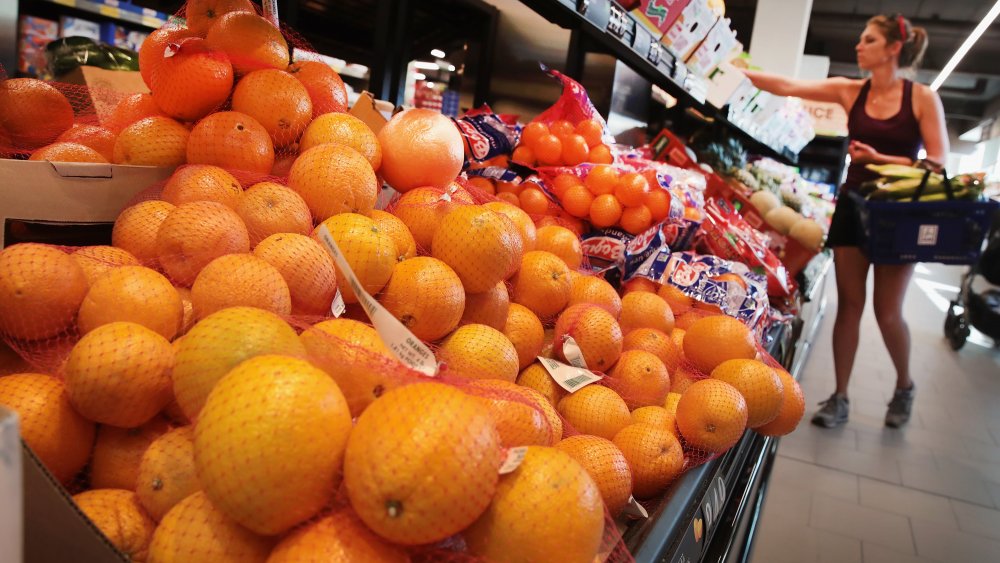 Scott Olson/Getty Images
Aldi is pretty popular for its cheap prices and some of its surprisingly good quality items, but the budget grocery store does actually employ a host of tricks and measures to cut costs to give customers a deal. From the way checkout works to having customers return their own shopping carts to get their quarter back, Aldi might be more sneaky in getting customers to do more for themselves than what you realize. And the reason Aldi closes so early tends to fall into the same category of reasoning — it's all to cut costs and save more money when it comes to their bottom line. 
Aldi has something like 2,000 locations open across 36 states (via Aldi). According to Aisle of Shame, Aldi stores open at 9 a.m. every day, but the closing time is not consistent across the board. Apparently, stores that close later tend to be on the west coast, though stores close at 8, 9:30, or 10 p.m. depending on where you are in the country. In other words, you're not going to find any 24-hour Aldi locations to do your late-night grocery runs.
Aldi closes so early to keep costs low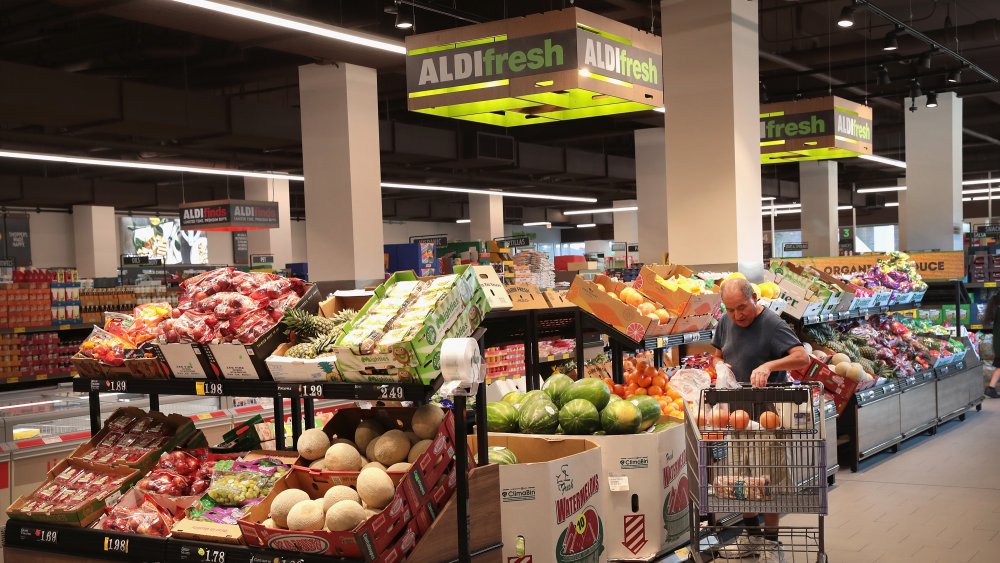 Scott Olson/Getty Images
Aldi doesn't stay open later because it would mean they have to pay staff to work those hours when fewer people are shopping. So, the stores close earlier compared to competitors to keep their prices lower by cutting back on labor costs. The closing time has everything to do with the peak hours for the local audience, which may explain why some locations close later than others (via Capital Strategies).
According to Market Watch, Aldi avoids non-essential services or frills inside its stores because the lack of these services "translates into big savings for our shoppers," said Scott Patton, vice president of corporate buying for U.S. Aldi stores. A very loyal Aldi shopper, Amy Sheppard, a U.K. mom who actually wrote and self-published a cookbook based on the chain's products, offers some advice. "I would recommend being flexible if you're new to Aldi," said Sheppard. "It's a new way to shop and you will need a bit of time to get used to the new products, ingredients, and prices."
So even though you might have to adjust the hours that you do your grocery shopping if you visit Aldi, it will likely be well worth the extra effort.