Everything We Know About Legendary Quaker Oats Pitchman Wilford Brimley's Death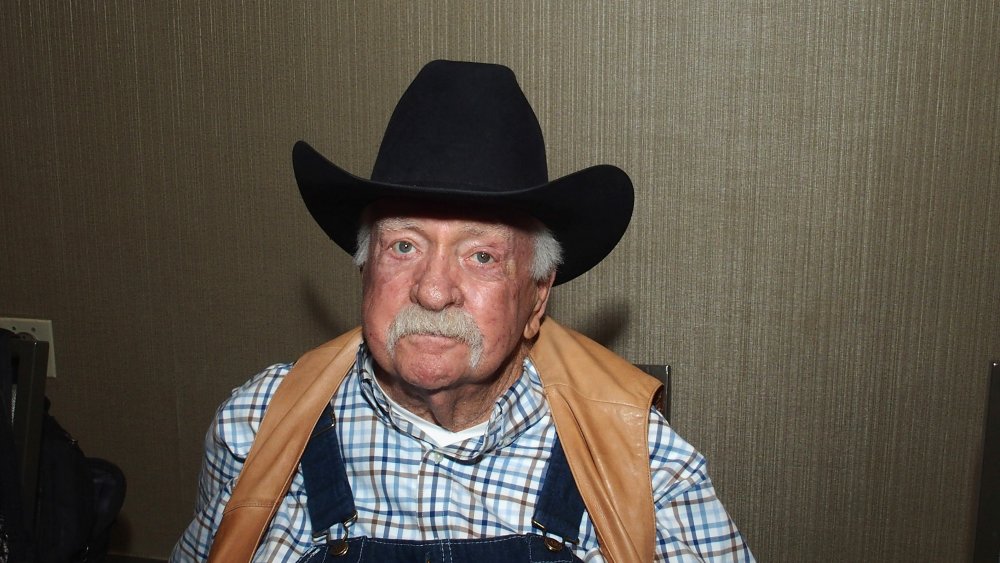 Bobby Bank/Getty Images
Wilford Brimley was the face behind one of American's favorite breakfasts: oatmeal. The 85-year-old has passed away, confirms People. According to The New York Times, Brimley had been suffering from a kidney ailment for the last two months. His manager Lynda Bensky told CNN the actor died Saturday in the hospital in Utah while receiving treatment for unspecified medical issues, and undergoing dialysis. "Wilford Brimley was a man you could trust. He said what he meant and he meant what he said. He had a tough exterior and a tender heart. I'm sad that I will no longer get to hear my friend's wonderful stories. He was one of a kind," Bensky said about her client.
As if to prove her point, Brimley once said in an interview about his approach to acting — a skill he was never professionally trained in, "Basically my method is to be honest. The camera photographs the truth — not what I want it to see, but what it sees. The truth," (via CBS).
Brimley will be remembered for many things, but especially for being the face of Quaker Oats
Does this slogan sound familiar? "It's the right thing to do and the tasty way to do it." This was Brimley's famous tagline when he appeared in now-iconic Quaker Oats commercials in the 1980s and '90s. According to ET, it was the actor's diabetes diagnosis that led him to partner with the healthy breakfast maker.
In the well-known commercials, we trusted Brimley's firm demeanor and knowledgeable tone. He urged us to eat Quaker Oats because they were a cost- and health-conscious breakfast (via YouTube). And who wouldn't listen to that advice?
Meanwhile, if you don't recognize Brimley from his stint as a pitchman for Quaker Oats, perhaps you remember him appearing in movies like Cocoon, The Firm, and The Natural. Brimley's television credits include Our House and The Waltons. He was also the face and voice of ads for Liberty Medical.