Ree Drummond's Daughter Alex Just Shared Exciting News With Fans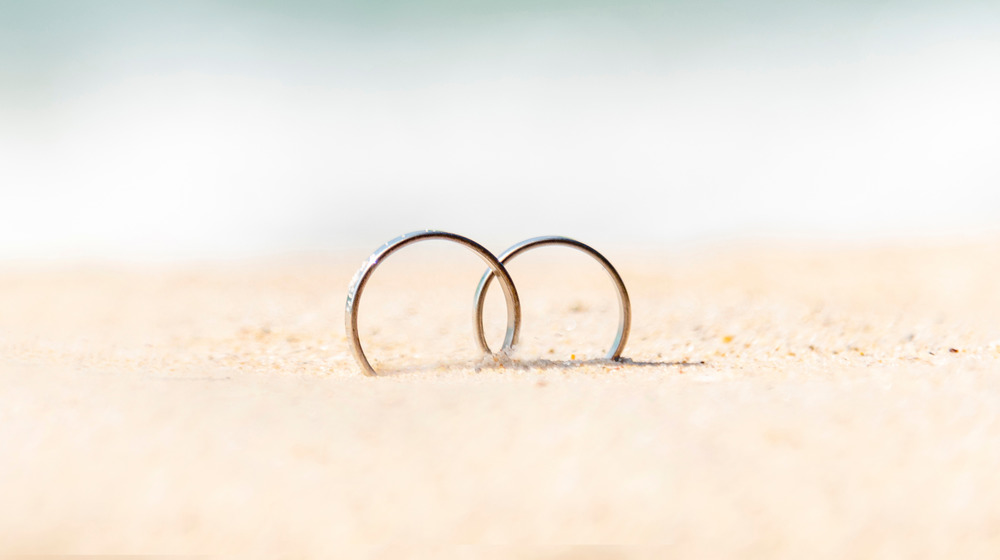 Shutterstock
Love is in the air on the Drummond Ranch! Pioneer Woman Ree Drummond's oldest daughter, Alex, announced on Sunday that she is engaged. Ree echoed the news on her Instagram, captioning the photo of Alex and her fiancé, "These two are gonna have so much fun together. We love you, Alex and Mauricio!"
Alex posted the news of their engagement on her Instagram with photos of Scott down on one knee popping the question, a sweet embrace between the two, and a close up of her shiny solitaire diamond ring. She captioned the photos, "Still waiting for someone to pinch me??!?! Mauricio Scott is the sweetest picture of God's goodness and provision. And I get to spend FOREVER with him!! I love you, fiancé!!!!!!!" 
Following the big moment, the couple joined friends and family for a celebratory party complete with champagne and a flower wall displaying the couple's new moniker, "The Scotts", providing a photo-worthy spot for party guests to commemorate the exciting event.
Alex Drummond and Mauricio Scott met at school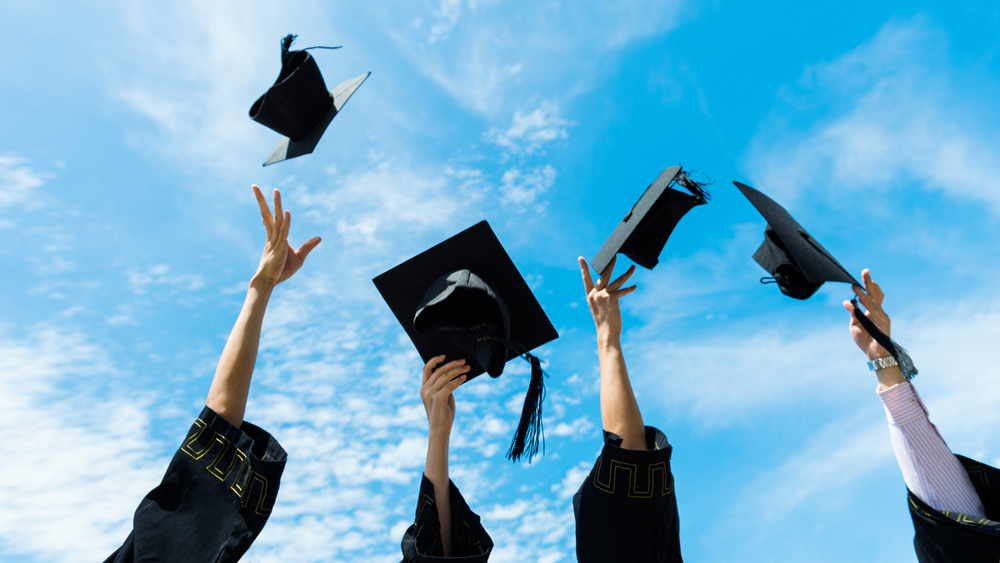 Shutterstock
Alex, 23, met her fiancé, Mauricio Scott, during their freshman year at Texas A&M University. According to Closer, the two have been dating for about four years. In November 2018, Alex shared a photo on Instagram of her and Scott, cluing fans in on how they met. "s/o to freshman yr. ranch for introducing me to this dude. who woulda thought. thank you, ranch! one last time!" she wrote.
In May 2019, Alex posted to Instagram a photo of the smiling couple at graduation, writing, "My engineering GRAD! His work ethic and diligence have shaped me for the better over the past couple of years. Thankful to have a front row seat to the biiiig things he will do in the next chapter." Per Scott's LinkedIn, he currently works for a national consulting firm in the Dallas/Fort Worth area.
Ree Drummond has a close bond with her daughters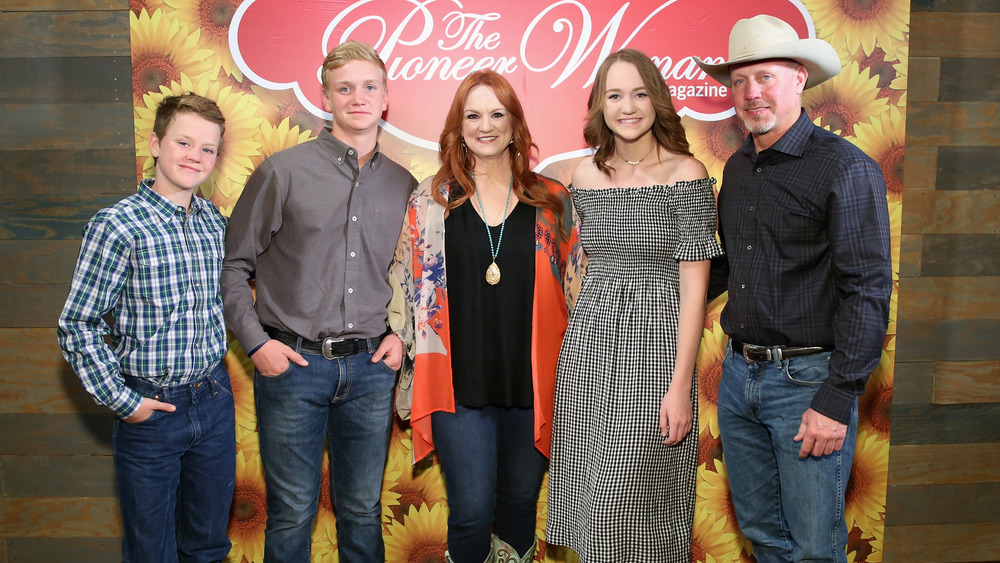 Monica Schipper/Getty Images
Ree Drummond, 51, who shares three other children (Paige, 20, Bryce, 17, and Todd, 16) with husband, Ladd Drummond, spoke to Cowboys and Indians in December 2019 about the void left behind on the ranch when Alex left for college in 2015. When Ree's second daughter, Paige, left for the University of Arkansas in 2018, she described the culture in the household as "suddenly, very noticeably, a man cave, where ranching and football were (and still are!) the primary focus."
Ree's close bond with her daughters is evident on her Food Network show, The Pioneer Woman, particularly in recent episodes which were filmed by Alex and Paige during quarantine (via People). The world is clearly enamored with the Pioneer Woman and her girls. Fans took to Instagram posting excited, congratulatory comments on Mama Drummond's announcement. One hopeful fan took the words out of our mouth, saying, "Congrats to the young love birds. Please do a Pioneer Woman wedding special! We need to see the food for the rehearsal and wedding." We couldn't agree more!