Steak 'N Shake Just Announced The Return Of A Favorite Feature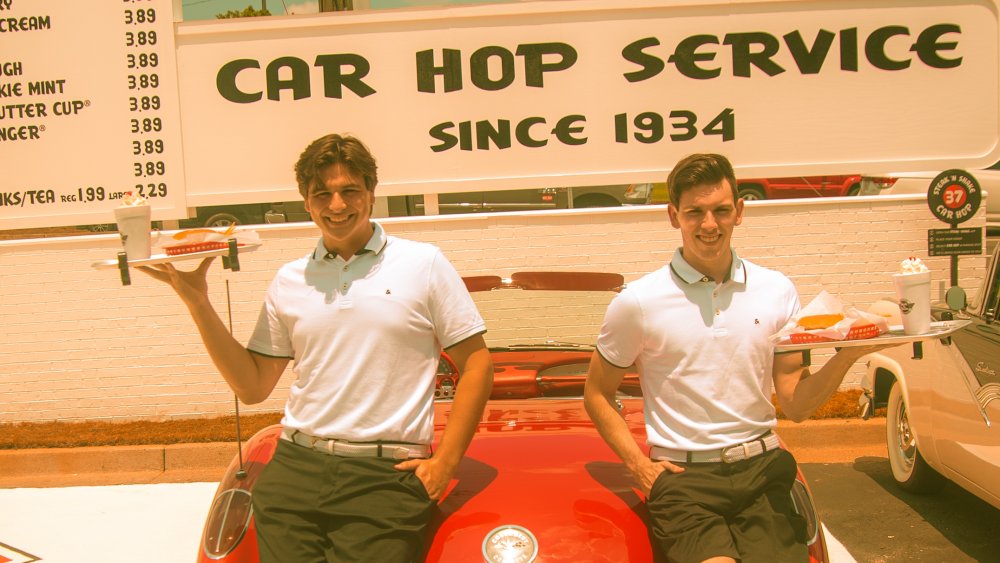 Steak 'n Shake
Here's some great news for anyone looking to dine at a restaurant safely or just some good old-fashioned fun — burger and milkshake chain Steak 'n Shake is reviving a feature that harkens back to its origins. According to a statement sent to Mashed, the fast food company is reinstating their historic Drive-In Service, this time with a modern twist. They state that back in the 1950s, the parking lot of the burger chain was the "place to be on a Saturday night... with carhops buzzing in between rows of cars filled with families, couples on dates, and teenagers"
Steve May, the Senior Vice President of Steak 'n Shake, said of the chain's decision to relaunch the retro Drive-In Service, "Today's pandemic world has enabled us to revitalize the Drive-In experience with renewed purpose. Our modern version of the Drive-In not only reinforces those early days with delivery right to your car — but it also fits perfectly into today's reality, offering our guests a way to enjoy dining out of the house while still protecting their family's health."
How to get in on the 1950s Steak 'n Shake fun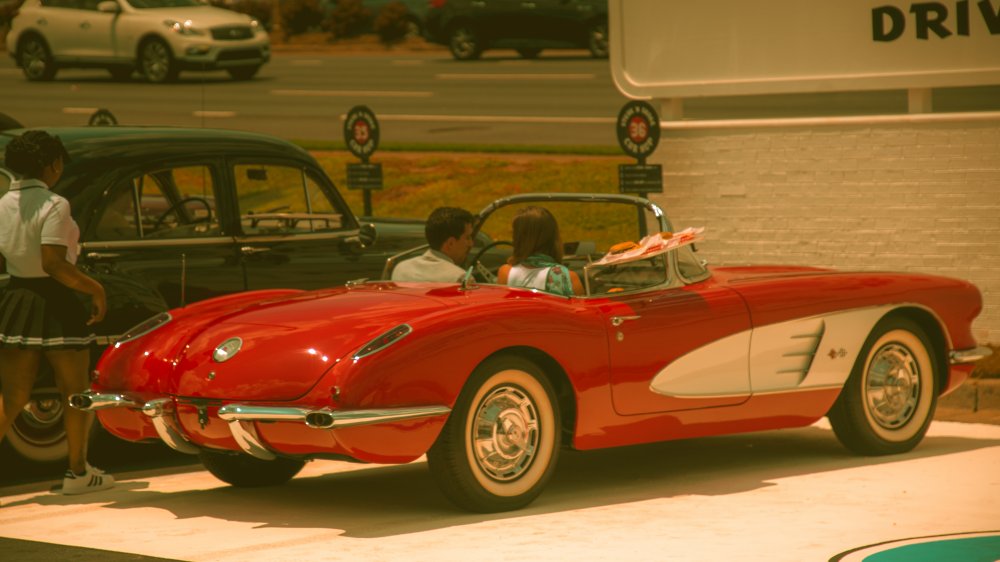 Steak 'n Shake
To participate, customers must pull up to one of the designated Drive-In Service parking spots, which is identifiable by the sign resembling a 45 RPM record. Once they have snagged one of these coveted Drive-In spots, they will have to place an order through the Steak 'n Shake app and select the "Car Hop" option. This delivery choice will prompt them to enter some identifying information about their car, so the server can bring out their order — plus they'll deliver the food on a handy tray that fits over the car window. 
Diners are encouraged to relax and take their time eating in their cars, or by moving to one of the socially distanced picnic tables available under the shade of an umbrella. The picnic section is marked by a large "Route 66" sign in honor of Steak 'n Shake's original location. In addition to this special car hop delivery service, the chain has brought back a fan favorite menu item, the Cajun Burger, available exclusively through the Drive-In Service for the month of August.
Want to get in on the nostalgia-packed dining experience? Check the Steak 'n Shake website for a participating location near you before you put on your poodle skirt, grease up your pompadour, and drive in.