The Dangerous Chemical Reportedly Found In McDonald's Food Wrappers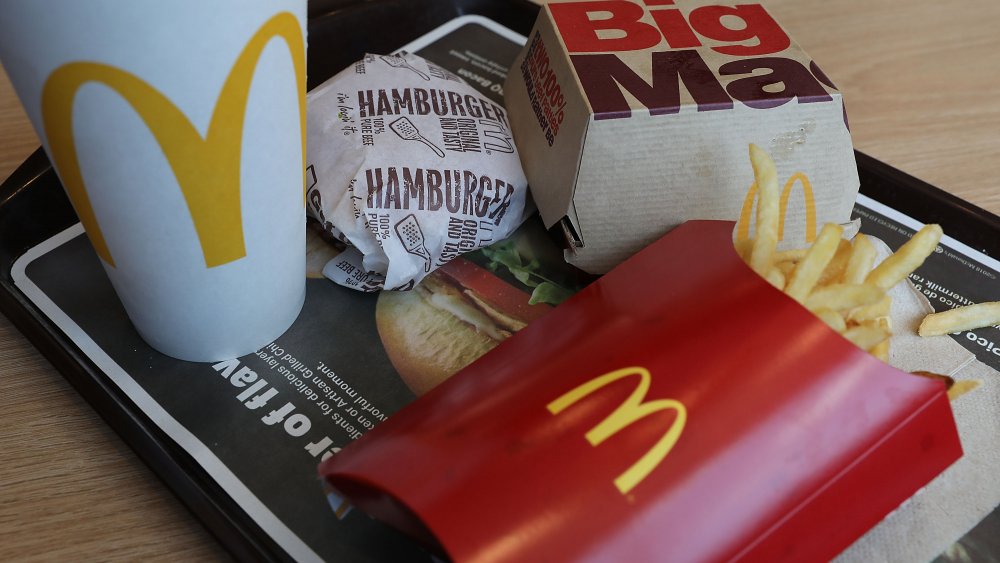 Joe Raedle/Getty Images
It's been around since the 1940s and has been used in commercial manufacturing since then. PFAS, which is also known as "the forever chemical," is made by joining carbon and fluorine in one of the most durable pairings in chemistry. That bond is one reason why National Geographic says PFAS chemicals are used to make everyday items water-, heat-, and stain-proof, and PFAS is also is used to make stain-resistant carpets, water-repelling outdoor gear, fire fighting foams, and ski wax (via Toxic-Free Future). Now, Toxic-Free Future and fellow environmental advocacy group Mind the Store, says there are signs PFAS are being used on takeout wrappers too, because the chemical makes the wrapping grease- and water-resistant (via Eat This, Not That!).
The environmental groups say tests on 38 food packaging samples from three states, and from six fast food chain restaurants were conducted by an independent laboratory back in February 2020. The group says nearly half of all the samples came back positive for fluorine which were above set screening levels. The samples included wrappers from McDonald's (Big Mac) and Burger King (Whopper), as well as Sweetgreen's salad and warm bowls (via Safer Chemicals, Healthy Families). The presence of fluorine could indicate that toxic chemicals could have been used to coat the wrappers (via Fox News). 
Chains say they're working to remove PFAS from packaging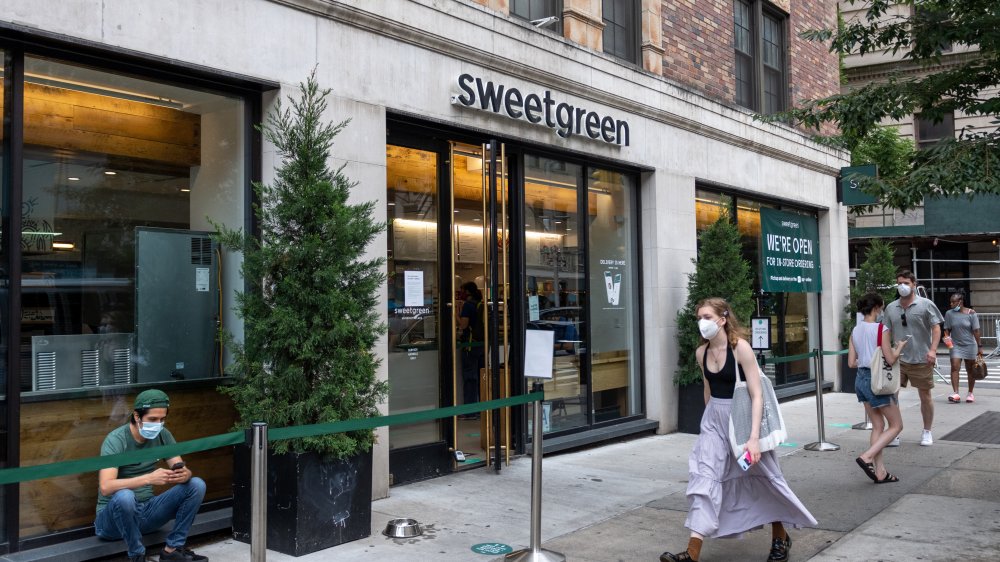 Alexi Rosenfeld/Getty Images
When approached by Fox News for comment about the study, a spokesperson for Restaurant Brands International, which owns Burger King, said, "We are looking forward to extending our safe ingredients policy to include the removal of the short-term PFAS recently identified by the FDA. We will work with our suppliers to remove them from all packaging by or, where feasible, earlier than the three years recommended by the FDA." 
McDonald's also put out a statment saying that the chain had gotten rid of a "significant subset classes of PFASs" from the chain's food packaging globally, and that "We know there is more progress to be made across the industry and we are exploring opportunities with our supplier partners to go further." Sweetgreen has already said it would phase out all of its bowls made with PFAS by the end of the year; it has also introduced PFAS-free bowls in restaurants.
PFAS has been found in drinking water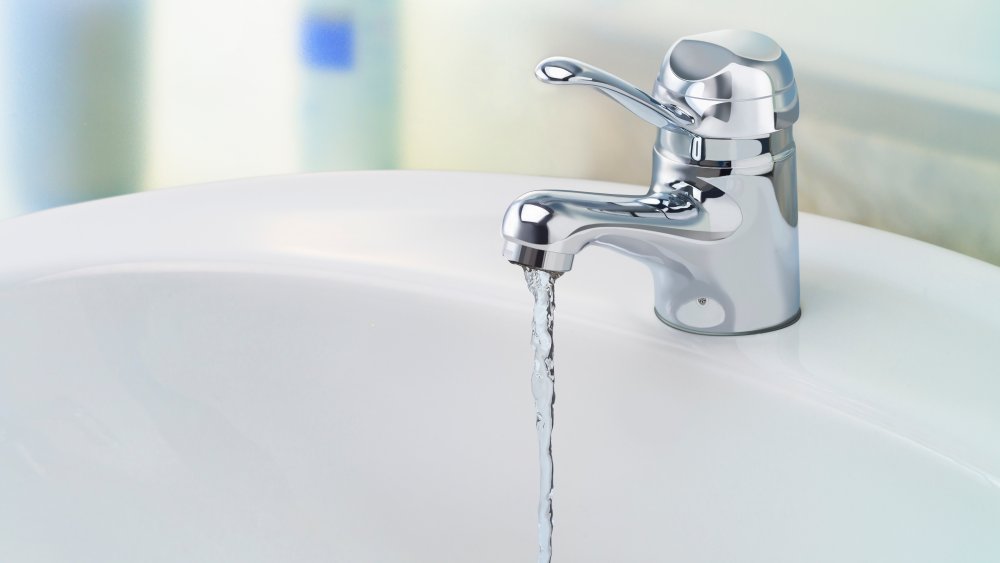 Shutterstock
Parts of the country are already struggling with PFAS contamination in drinking water. National Geographic says most of the contamination happens in places near industrial zones that handle PFAS, including wastewater treatment facilities. Some of the highest PFAS levels were detected in Miami, Philadelphia, New Orleans, and the northern New Jersey suburbs of New York City. 
EWG also says that because PFAS levels are not regulated, water utility companies that report them aren't usually required to make their results available to the public, nor do they need to report them to state drinking water agencies and the EPA. In 2016, one research team that found that at least 6 million Americans were drinking water that contains PFAS in levels that exceeded EPA standards.
The use of PFAS in packaging has already been banned in Denmark, while food and restaurant retailers including Panera, Taco Bell, Chipotle, and Whole Foods have been moving away from packaging with PFAS. Environmental advocacy groups are hoping other restaurants will follow suit quickly, as well.