Rachael Ray And Husband Are Safe After Scary Emergency At Home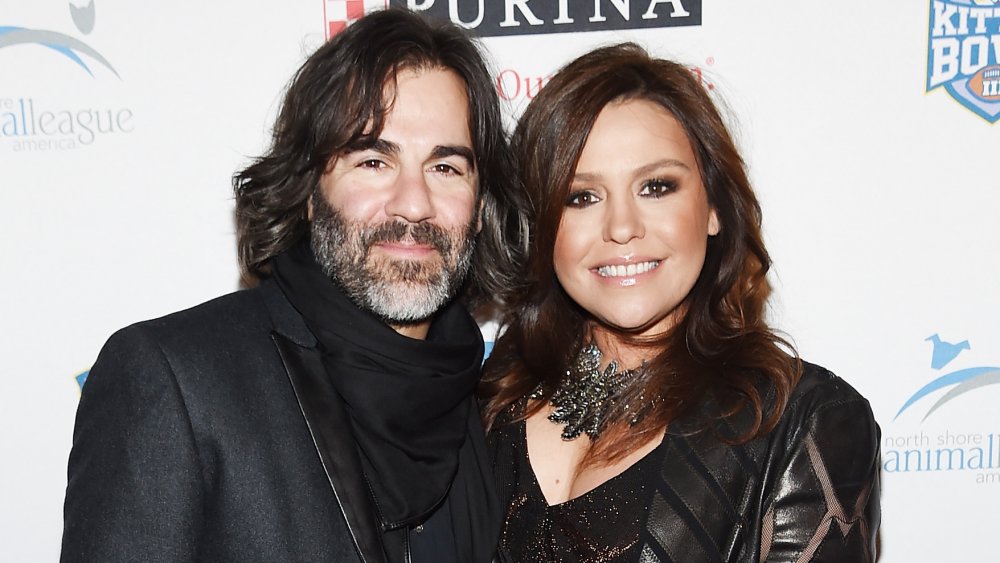 Nicholas Hunt/Getty Images
Rachael Ray and husband John Cusimano are out of harm's way after a fire ripped through the couple's upstate New York home on Sunday, according to CNN. Fire officials did not allow camera crews to enter the scene, and photos revealed flames climbing the roof of Ray's estate. According to WNYT, Ray and her family were home when the fire broke out, but managed to escape.
Brian LaFlure, director of emergency services for Warren County, confirmed that everyone in the home exited safely, and that the county is investigating possible causes of the fire, according to CNN. "It's nothing suspicious, but we're looking to determine what the cause was," LaFlure told the network. 
While Ray has not made an official statement, her representative, Charlie Dougiello, has provided one confirming the television star's safety: "Rachael, her husband and their dog Bella are safe. The house is unfortunately damaged and we don't know to what extent," he said in a statement (via USA Today).
Rachael Ray has been cooking through the pandemic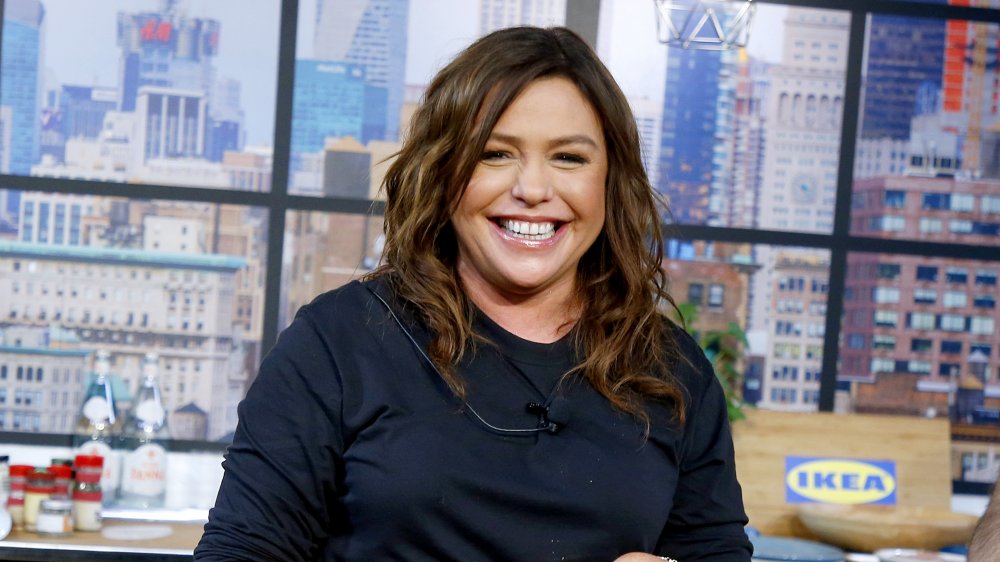 John Lamparski/Getty Images
For years, Rachael Ray has assembled quick, creative meals through her flagship TV shows, 30-Minute Meals and the Rachael Ray Show. Things have changed since the coronavirus pandemic swept across the United States in March — filming the show in New York City, once the epicenter of the virus, was no longer an option, according to The Post-Star.
But Ray, undeterred by the pandemic, has continued bringing entertainment and recipes to her audience. The cooking show star, along with her husband, have been steadily producing a cooking show from their own kitchen — while encouraging viewers to stay home and take precautions to mitigate the spread of COVID-19. Their camera crew is a lot less sophisticated: According to The Post-Star, Ray and her husband started out using nothing more than an iPhone, a computer, and Zoom to conduct interviews with guests. Ray also pledged to donate $4 million to coronavirus relief funds, like food banks, according to The Hill. And to keep the ambitious home cooks practicing, Ray even launched a free, virtual cooking camp, set to feature chefs like Carla Hall and Bobby Flay, according to her website.
By Monday morning, hours after the fire, Ray stated she was grateful for the first responders who handled the fire, and for her family's safety. "These are the days we all have to be grateful for what we have, not what we've lost," she tweeted.