Why Everyone's Talking About Costco's Keto Breakfast Sandwiches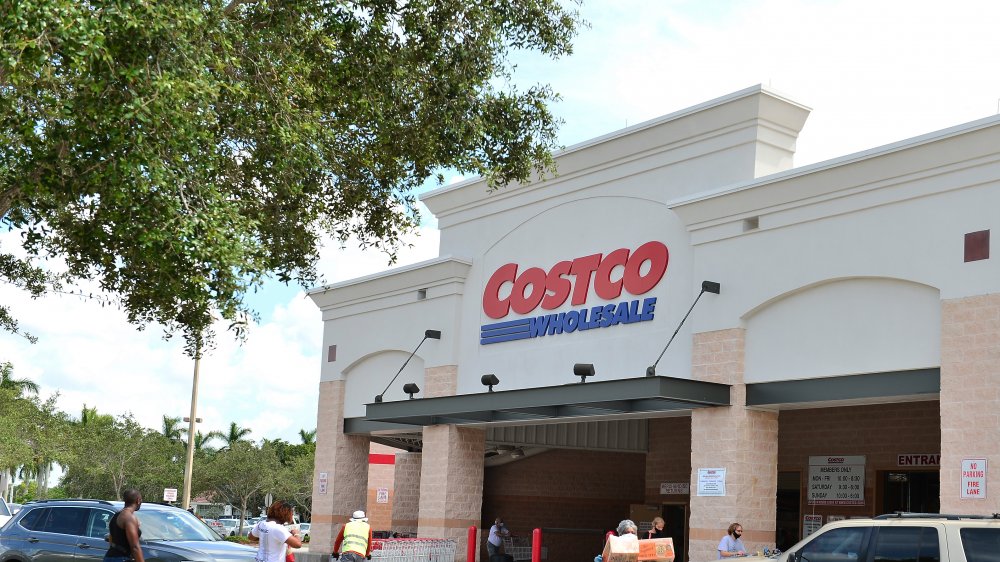 Johnny Louis/Getty Images
Costco's latest must-try item will undoubtedly be a hit for everyone who practices the keto diet. It can be tough for anyone to get up and moving in the mornings, and needless to say, cooking a hot breakfast can add to the daily drudgery. These new breakfast sandwiches from Costco, however, are making morning routines so much more bearable those who are keto because they are microwaveable (via Delish).
While many breakfast sandwiches have some kind of bun, like an English muffin, bagel, or toast, this new take on a classic on-the-go meal ditches the carbs completely to align it with keto dieters' needs. Instead of including bread, the outside of the sandwich is actually egg "buns." There's definitely no need to worry about these not being a healthy start to a day of clean eating. 
What you need to know about Costco's new breakfast item
While the first sneak peeks of these sandwiches happened back in June, according to EatingWell, the boxes have finally hit Costco's shelves. That means it's definitely time to swing by and pick up a box from your favorite big-box retailer.
Each bulk box of the frozen breakfast sandwiches retails for around $12.99 (which is a total steal at $1.62 per morning meal) and includes eight easy-to-prepare sandwiches. Beyond the keto-friendly cage free egg patties that replace the bread, the breakfast sandwiches are filled with turkey sausage (which, of course, is raised without antibiotics) and a slice of cheese.
Costco's keto breakfast sandwiches bring the protein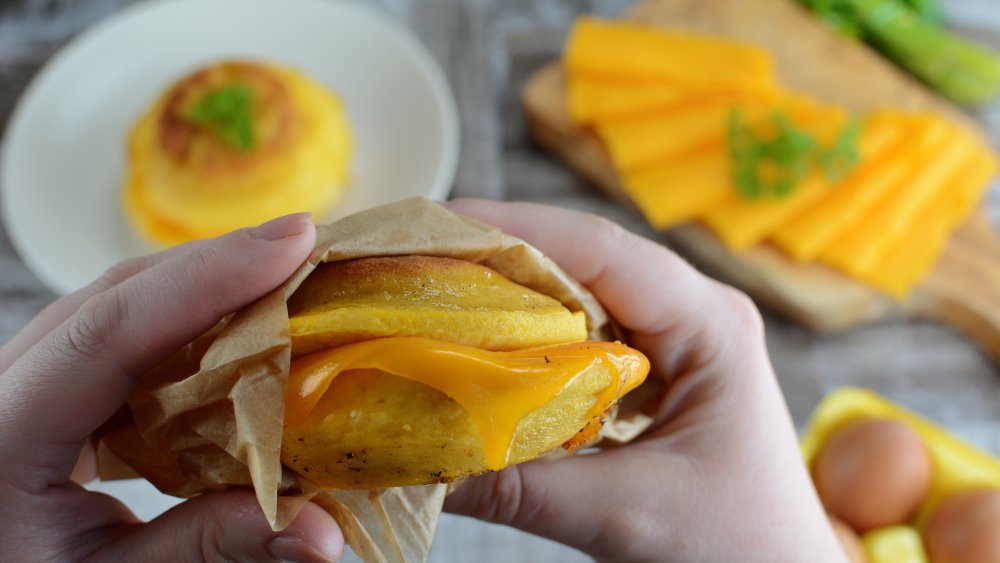 Shutterstock
The balanced heat-and-go breakfast actually packs 17 grams of protein, so you know it will keep you full for a while. It is, however, worth noting that the packaging does not indicate whether or not these are gluten-free, so, if you are sensitive to gluten, double-check the ingredients before buying. (Commenters on Instagram say that the sammies are not GF.)
To prepare one of the sandwiches, all you have to do is unwrap it and place it on a microwave-safe plate. Heat for one minute, then turn the sandwich over and heat it for another minute to a minute and a half. Just make sure the sandwich is completely hot before biting in because no one wants to wake up with cold turkey sausage or eggs.