Dunkin' Has Great News For Pumpkin Drink Lovers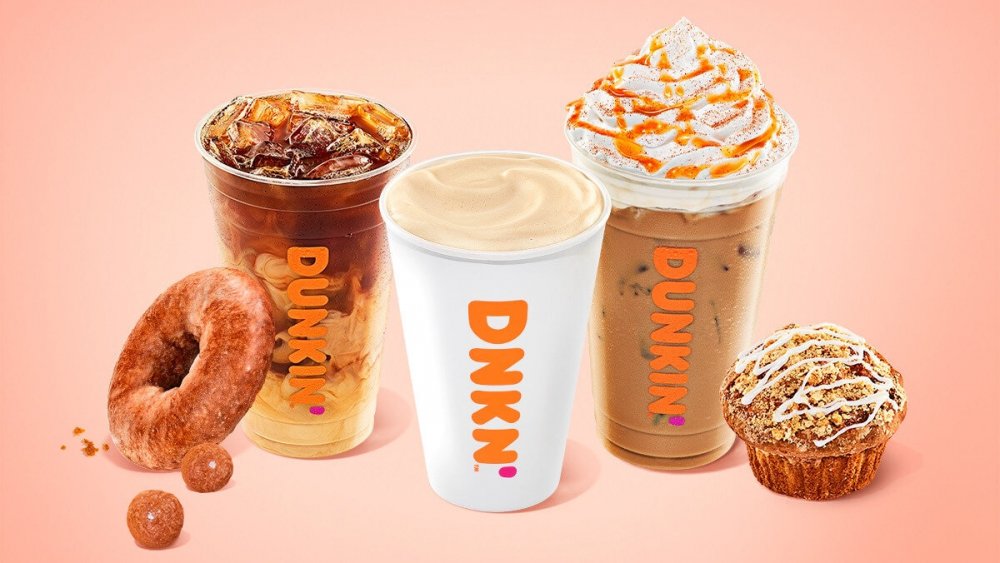 Dunkin'
Pumpkin spice fans nationwide rejoice! In addition to finding out the beloved Starbucks Pumpkin Spice Latte will be making its normal seasonal return, Dunkin' has now announced in a press release on their website that they will be debuting their fall menu early this year on August 19th, 2020. In the announcement, the national coffee chain stated that they know this year more than ever people are craving "the comfort and coziness of autumn." Jill Nelson, the Vice President of Marketing Strategy at Dunkin', said of the decision to push forward the launch date, "This is one of the most anticipated times of the year for Dunkin' guests, and we're excited to make pumpkin favorites available at Dunkin' restaurants earlier than ever."
USA Today says that this appears to mark a trend of rolling out fall menus starting earlier and earlier each year. They note that last year, the Dunkin' fall menu began being served in stores on August 21st, and in 2018 it debuted on the 27th of the late summer month.
In addition to last year's favorites, Dunkin' will debut new fall menu items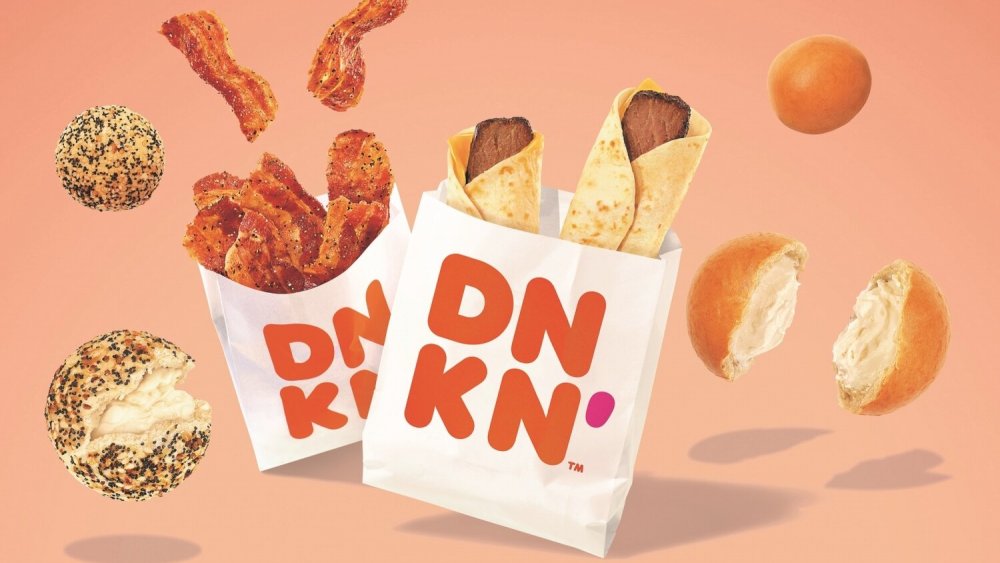 Dunkin'
In addition to the fall menu items that will be returning — the Pumpkin Flavored Coffees; Apple Cider Donuts and Munchkins Donut Hole Treats; Pumpkin Donuts, Munchkins Donut Hole Treats, and Muffins; and the Maple Sugar Bacon Breakfast Sandwich — Dunkin' will be unveiling all-new items on the 2020 fall menu.
There are two new drinks: the Signature Pumpkin Spice Latte, which is described as available hot or iced, combining espresso with pumpkin and vanilla flavoring and topped with whipped cream, a drizzle of caramel, and cinnamon sugar; and the Chai Latte, which is categorized as a sweetened tea blend, combining milk and chai tea with warming spices like cinnamon, cardamom, and nutmeg.
The fall menu will feature three new food options as well: Stuffed Mini Bagels, Steak & Cheese Rollups, and Maple Sugar Seasoned Snackin' Bacon. The Stuffed Mini Bagels will come in Plain and Everything varieties, and consist of a flavored mini bagel stuffed with cream cheese. The Steak & Cheese Rollups are joining the other Rollups already on the Dunkin' menu, which currently includes Bacon & Cheese and Ham & Cheese. They come in an order of two and are described as steak and American cheese in a flour tortilla. The Maple Sugar Seasoned Snackin' Bacon is a seasonal spin on Dunkin's popular Snackin' Bacon, adding maple sugar to the meat. The Maple Sugar Seasoned Snackin' Bacon will come in a sleeve of eight snack-sized strips.